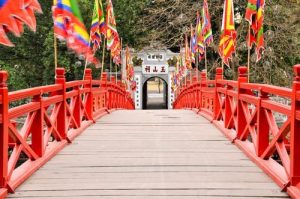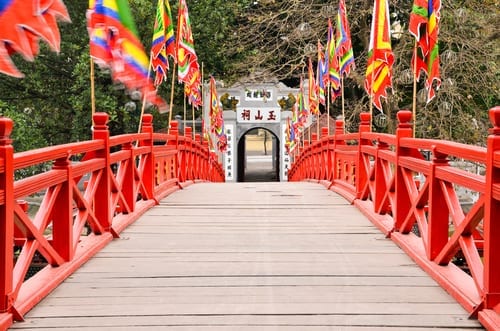 3 Temples to Visit in Hanoi
By Gio D
---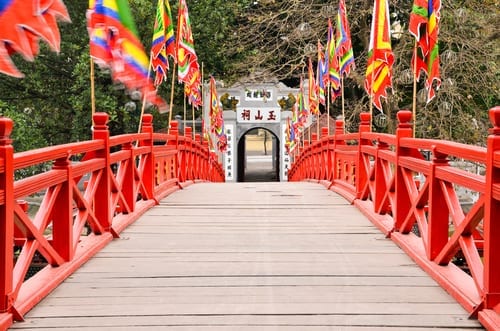 In Vietnam, a unique mix of Confucian, Buddhist, and Taoist doctrine has resulted in a so-called "triple religion" that has influenced its people for centuries. However, the sheer number of different temples to choose from can be a daunting task for any traveler, so we've put together this short list of some of the more notable temples around Hanoi, each with its own special significance. These places of worship are a window into the local culture, beliefs, and customs prevalent in the Vietnamese capital.
ONE PILLAR PAGODA
The One Pillar Pagoda has become a national emblem found on government buildings, official seals, and souvenir items aplenty. Like the lotus flower it is patterned after, it's a symbol of purity, unity, and resilience. Part of Ba Dinh Square, it's an inevitable stop when visiting the Ho Chi Minh Mausoleum.
NGOC SON TEMPLE
Located at Hoan Kiem Lake, the historic center of Hanoi's Old Quarter, the iconic Ngoc Son Temple is dedicated to the war hero Tran Hung Dao. But it is perhaps best known for its affiliation with the nearby Turtle Tower, an ode to one of Vietnam's most beloved legends about a benevolent Turtle God, a humble emperor, and the sword that helped him conquer the Chinese invaders.
TEMPLE OF LITERATURE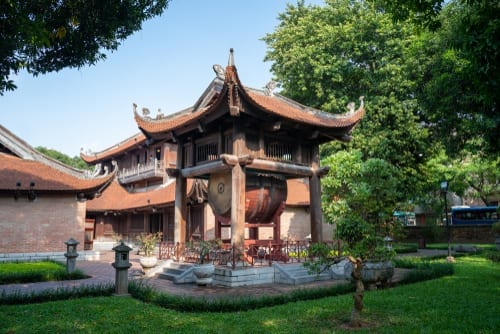 The sprawling Van Mieu complex, with its serene gardens, altars, and reflecting pools, is a great place to find a pocket of peace in the middle of the city. Built in honor of Confucius and his scholarly teachings, it eventually became the Imperial Academy, Vietnam's first national university. To this day, the so-called Temple of Literature has preserved not just its traditional architecture, but also the timeless values of wisdom and discipline.