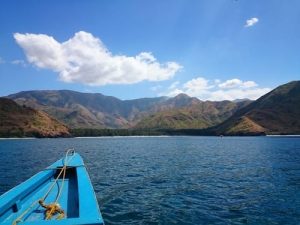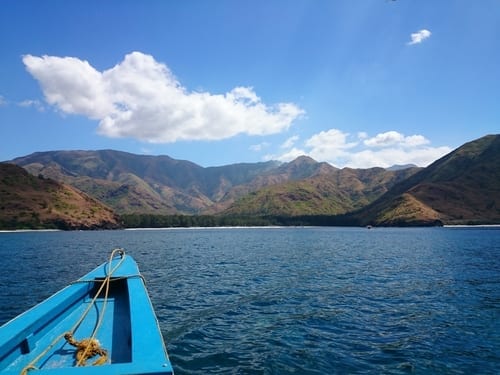 The Hidden Beaches of Zambales, Philippines
By Gio D
---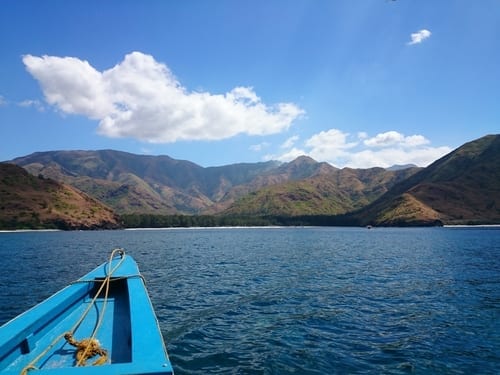 For more information on places to visit check out our top hidden beaches in the Philippines.
Sun, sand, surf… and pine trees? On the western coast of Luzon, the unspoiled shores of Zambales bring together the serenity of nature's design with its raw creative force. Wind and waves sculpt jagged ridges by the sea while thick green brush carpets the copper earth of the mountains.
Just a few decades ago, these now famous weekend destinations were little more than rocky reefs and untouched wilderness. But since the violent eruption of Mount Pinatubo, a still-active volcano in the region, the landscape has changed drastically, turning these once uninhabitable bights of land into the ultimate beachside campsites.
The jump-off point to these hidden gems is Pundaquit Beach in the municipality of San Antonio. From here, you can hire a boat to any of the nearby coves or neighboring small islands.
Anawangin
Despite an absence of basic facilities and zero commercial establishments to be found, Anawangin plays host to a weekly throng of eager travelers and occasional outdoor festivals. Surrounded on all sides by mountain ranges, it is prized by city-dwellers as an escape from the manic hyperconnectivity of day-to-day life. No electricity. No cellular signal. Just an endless horizon and the starry sky beyond.
Nagsasa
The mix of fine white sand and grayish volcanic ash gives these secluded beaches a common character. But it's the curious abundance of pine-like Casuarina trees that makes them instantly recognizable. Look past the postcard façade, however, and discover a range of other wonders: rolling hills, hiking trails, rippling estuaries, and a series of waterfalls in the jungle.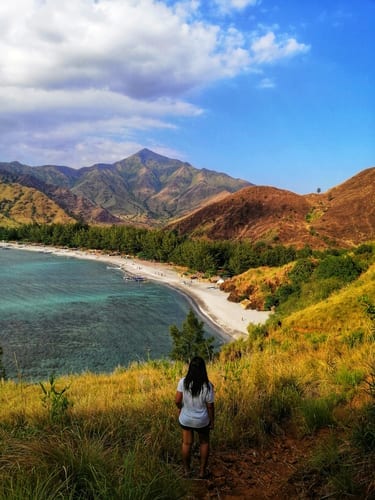 Talisayin
Compared to its peers, Talisayin Cove offers guests a tad more comfort and convenience. There are small cottage spaces for accommodation, relatively clean toilets, and running electricity at least until midnight. And yet, unlike its more rugged counterparts, Talisayin remains the least overcrowded of all.
Silanguin
Because it's the farthest out from Pundaquit (about an hour by boat), few choose to make the trip to tiny Silanguin Island and its namesake cove. Expect wide empty spaces and a panoramic sunset view all to yourself.  Whether that makes this beach more desirable or discouraging—we'll let you decide!