Popular Landmarks And How They Appear From Above
By Divya G
---
You have already seen some of the most-popular landmarks through the internet, television, or by visiting them. Architects have worked hard to create these landmarks so that visitors like yourself can check them out without any issues. Even though it appears majestic and beautiful from a normal view, have you ever seen it above? Not!! Through this, you will encounter some iconic landmarks and how they appear from above.
1.    Opera House, Australia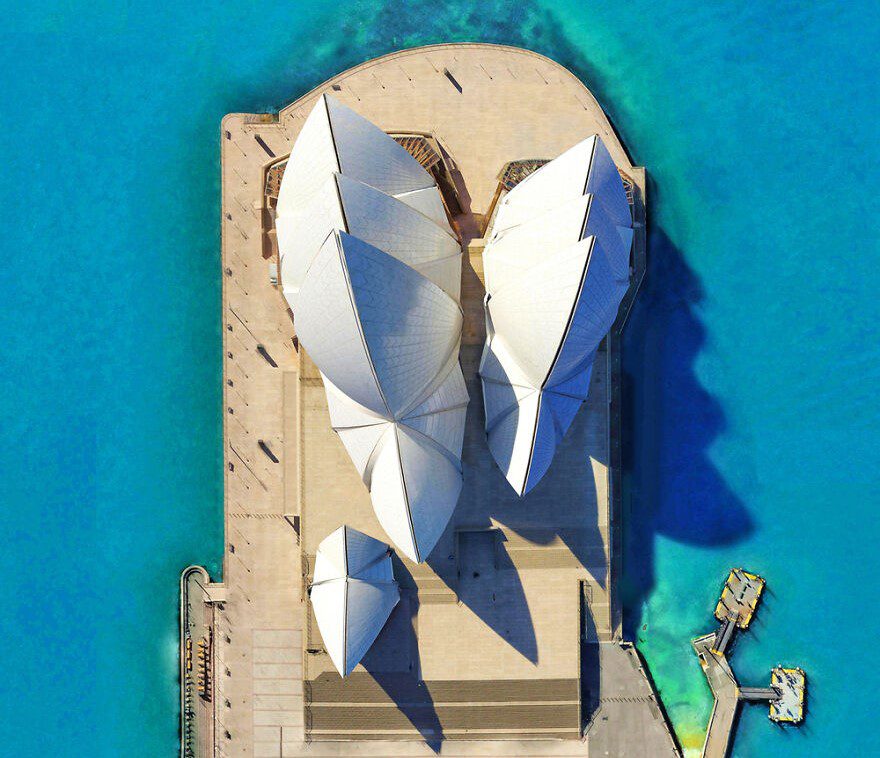 The Sydney Opera House's architect, Jorn Utzon, created this iconic landmark with "Kronberg" in mind.
While creating the opera house, he was well aware of how this construction inhabits Sydney Harbor, mainly because he grew up near Kronborg Castle.
The Kornberg Castle is also in the same position, just like the Opera House, as it's sandwiched between the coasts of Sweden and Denmark.
2. St. Mary Axe [The Gherkin], London, England
Want to reach right at the top of the 2nd tallest building in London? Simple, you have to ascend 180m. When you go upwards, you will find that the structure wisps out and then in from its spherical ground-level track.
This gives people plenty of space to mill about in the form of ants on the ground while permitting 47,000m3 of inner ground space.
3. The Statue of Liberty, NYC, USA
America's iconic landmark provides a clear look of the 11-pronged star on which this structure sits through the aerial view. You might think that the star-look was created for a reason, but that's not the case.
It was a fort constructed before the 1812 War to protect the NY Harbor. But these days, commuter ferries and tour boats are said to pass by.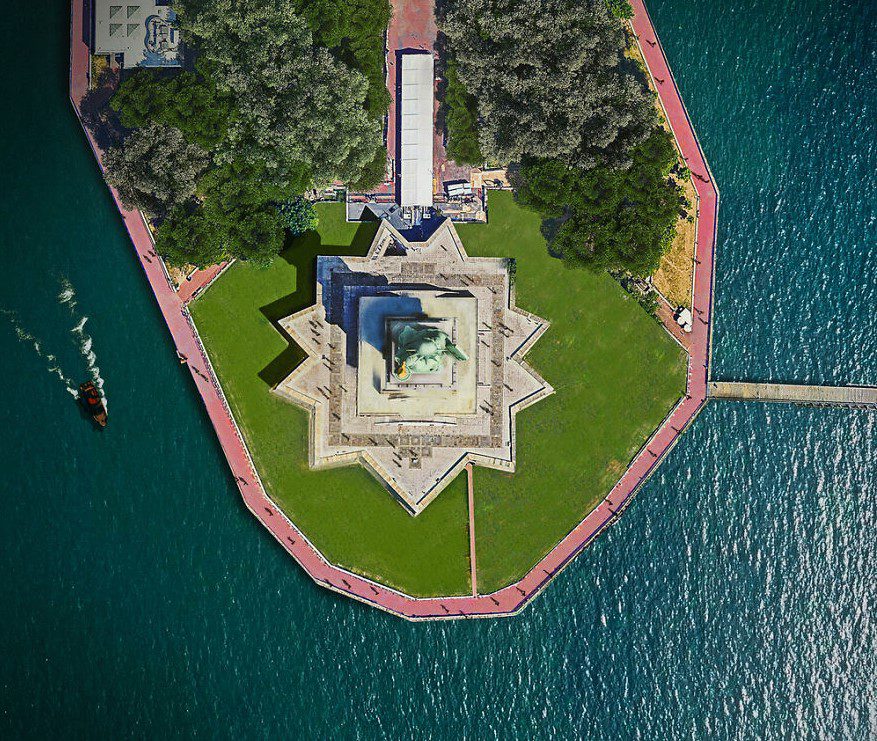 Final Words
Even though these landmarks are beautiful and filled with history, viewing them from above will be a life-changing experience. Want to give it a try? Hire a chopper or a plane to check it out!