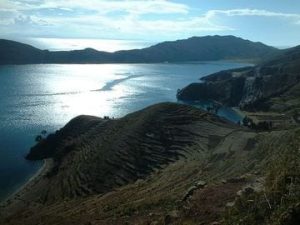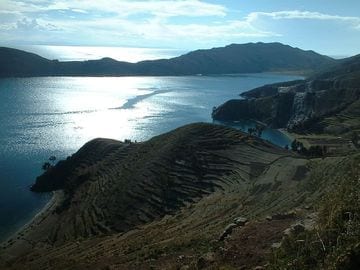 Revivify Yourself Among the Ruins of Isla del Sol, Bolivia
By Ina S
---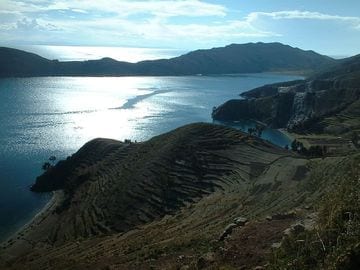 Surrounded by Lake Titicaca, Isla del Sol is a Bolivian island entwined with legends and ancient traditions. Translated into 'The Island of the Sun", the isle is known to be the birthplace of the sun with a plethora of pre-Columbian, Incan ruins. On your visit to the surreal destination, be prepared to hike through the rocky trails and eucalyptus trees for there are no paved roads and motor vehicles. Less than a thousand families reside in Isla del Sol whose occupations are mainly farming, fishing, and tourism.
As you begin your island adventure, make sure to explore all the 80 ruins on the isle that date back to the 15th century AD (Inca period). There is the eerie and sacred Titi Qala, a lead-colored cougar-shaped rock that used to be the prime spot for pilgrims. The highlight of your trip would be the Chincana Ruins that sprawl near the northern edge of the isle. It features the Palacio del Inca, a labyrinth-like complex where one can easily get via its many doorways and stone walls. Check out the lighthouse at the top Kakayo-Queña Ridge, and explore the island's main village, Yumani, and its spectacular staircase and church.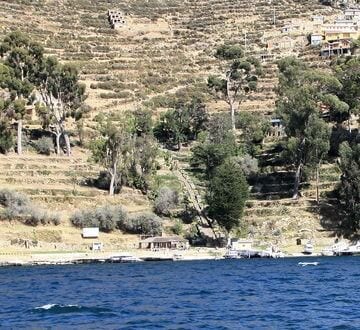 While you can cover most of the isle in a single day, spending at least a couple of days are highly recommended. You will find several hotels, hostels, and restaurants.  It can get quite chilly so keep your warm clothes handy! To access the island, you have to take a boat from Copacabana.