Russian Blogger Finds Love in Turkey and Discovers the Culture
By Clair Chaytors
---
Picture the scene: You've taken a gap year from university to begin working in Turkey. You tell your family that you'll be home in a couple of weeks.
Serving in a local café, on your last day, you happen to meet one of the locals. With the most pleasant of manners and the most majestic green eyes, with just one smile, you fall in love with him. You never do quite make it home.
The story of Svetlana and her newfound love is a tale to warm your heart – just like Jack and Rose's story in Titanic.
Meet Svetlana
Svetlana is originally a native of Russia. She's never been to the Middle East before and venturing into this journey of romanace and new experiences was a new chapter in her book.
Little did she know that she'd be receiving the shock of her life when she finds her love on the other side of the globe. This young and beautiful woman's story will surprise you and even encourage you to travel to your heart's content.
Turkey Can Be Quite the Culture Shock
Now a full-time blogger and permanent resident of this fantastic country, settling down in Turkey wasn't the easiest of tasks. The first hurdle was to learn what was expected of a woman living in this Middle Eastern country.
Though falling in love and being accepted by her husband was instant, understanding the etiquette of her new home took a little longer. Luckily both families were on board, and her in-laws were more than happy to help her navigate.
Turkish Women Dress to Suit Their Dwellings
A big culture shock was that of dress etiquette. Svetlana was used to a more relaxed style back in Russia where almost anything goes. Yet, in Turkey, there is a fusion of culture which equals a specific dress code in certain areas.
As Svetlana's new husband and his family were in a rural community, this meant they favored old customs and traditions. Whereas in the cities, Svetlana noted that fashion was more cosmopolitan.
Understanding the Local Lingo Goes a Long Way
Svetlana was taken back at how friendly the local Turkish community was when she first visited the country. So, by the time she had married into her new family, this friendlessness simply escalated.

In Turkey, many of the locals appreciate those outsiders who take time to learn a bit of the local language. Within no time, Svetlana found herself being invited to many Turkish coffee and tea sessions because of her new language skills.
Turkish People Love their Tea
Discovering that Turkish people do, in fact, love their tea was a winning factor for Svetlana! Many Turkish residents consume several cups of tea daily!

One of the things that most impressed Svetlana was how some store owners will stop you as you shop and offer you a cup of tea! This certainly made her feel at home during those first few months of emigrating. She felt right at home and a soothing warm cup of tea helped her senses when she was stressed.
Turkish Greetings are More Personal
Svetlana found the Turkish greeting in stark contrast to English ways. Whereas Svetlana was used to the restrained English handshake, her days of working in the local café had been an experience!

When meeting someone for the first time, most Turkish people also respond with a simple handshake. Yet, once they get to know you, Turkish people are more affectionate. So, Svetlana soon found herself being kissed on both cheeks and regularly hugged.
This was a stark contrast to greetings in Russia with strong handshakes or even hugs. Kisses were a new thing to her!
Public Displays of Affection Aren't Favored
A lesson Svetlana's husband was keen to offer early on in their relationship was that about relationship etiquette. You see, though Turkish people are affectionate with their greetings, with couples, it's a different story.

Therefore, Svetlana has realized those public declarations of affection aren't the done thing in this country. For this reason, she and her husband rarely hold hands in public, and kissing on the street is certainly a no go.
Turkish Streets Can Often Be a Nightmare
Talking of streets, a sure-fire way of realizing you're in Turkey for many is the congested streets. For Svetlana, coming from a country with a strong highway code, for both cars and pedestrians, some Turkey streets are shocking.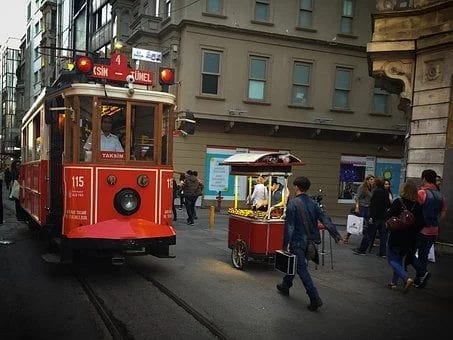 Notorious in many areas for cars, pedestrians can also find themselves struggling to cross on some of the Turkish streets. Even some of the pedestrian crossings are ignored. This Svetlana had to learn the hard way!
But after roughing it out in the Middle East, she managed to get the hang of it.
Street Cats and Street Dogs Are a Part of Normality in Turkey
As well as learning quickly how to approach busy Turkey streets, Svetlana also realized the extent of cats and dogs living on the streets of her new country. Though many tourists believe street cats and street dogs are just confined to rural areas, Svetlana soon discovered this wasn't entirely true.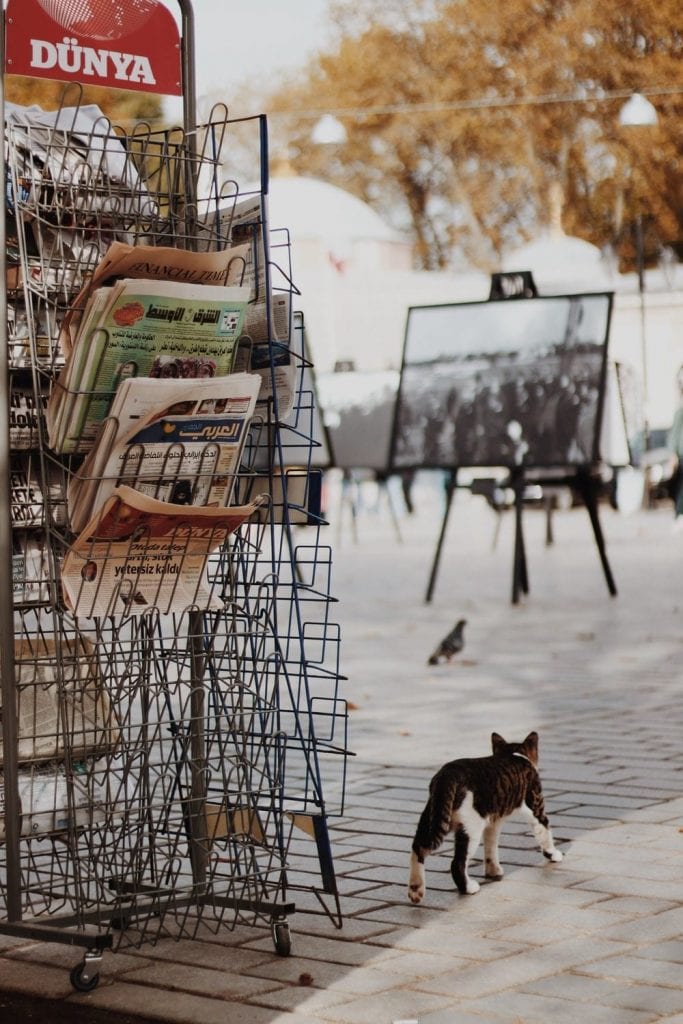 So far, since getting married, Svetlana has found these animals in places such as majors cities, luxurious beaches, and on her own doorstep. Yet, they remain the friendliest of Turkey residents!
You Should Always Carry Cash
No longer reliant on contactless payments and credit cards, Svetlana has realized that most establishments in Turkey prefer cash.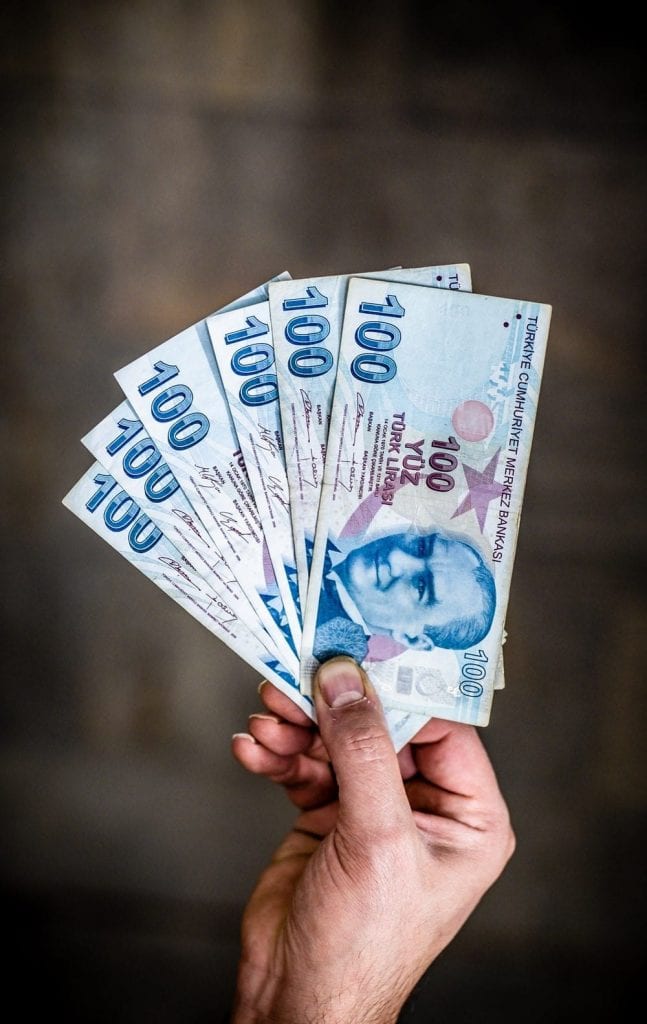 Though some of the major Turkey cities do indeed accept credit cards, the rest of the country prefers cash. This is especially so in those smaller and rural towns that Svetlana resides in. So, she now uses cash all the time, especially when taking taxis, tipping waiters, and using public restrooms. This took some getting used to but she managed to get by!
Old-School Toilets Still Exist
Speaking of restrooms, on a hiking trip of the country, Svetlana came across her first traditional toilet. Known locally as squat toilets, these are the old school toilets that some Turkish residents still use, even when modern-day toilets rest alongside them.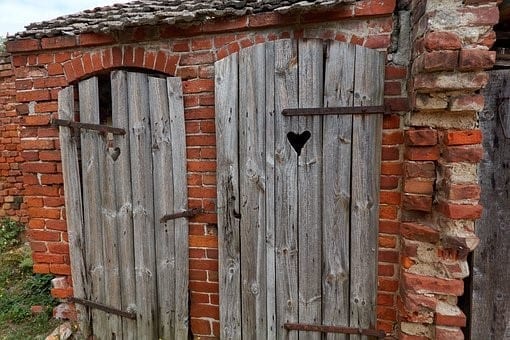 Svetlana's husband was quick to tell her that these toilets still remain the most hygienic – provided they are continually kept clean! In fact, these are lifesavers if you're caught short in the middle of nowhere!
Turkish Tap Water is Debatable
Despite seeing many perfectly good running taps, Svetlana was astonished to find most locals shy away from drinking their own tap water. Upon further inspection, she discovered that though filtrations systems do exist in those bigger Turkish cities, most residents still refuse to drink the water.

Her husband told her this is simply to err on the side of caution. Now Svetlana uses tap water to cook food and boil it for tea, but she never drinks directly from the taps.
Turkish Food Offers Increased Variety
Though Svetlana's husband and wider family are huge meat eaters, Svetlana herself was surprised at how many Turkish restaurants promote vegetarian foods.
With the café she began work at in her early Turkish life, a prime example of this, many display menus that are heavily laden with vegetables and drizzled with olive oil.
Several boasts of various meat-free dishes on their lists also! Svetlana now loves being able to alternate between the two, especially when feeding her own family.
Traveling to Turkey
Svetlana's husband loves to invite her family over to visit them whenever they can. Yet, Svetlana is keen to point out on her blog that all visitors to Turkey need to obtain a tourist visa before they do so.
These visa types allow you to visit and stay for up to 90 days out of 180. The way to do this is via the official government website. You'll also need to check your passport expiry date beforehand.
Exploration and History
Svetlana now recommends the country of Turkey to all her blog visitors and, indeed, to all ages of tourists. Having become a resident herself she believes everyone can gain something by making the county their next travel destination.
Now, Svetlana suggests Turkey is a hot destination for those looking for sand and sea, sparkling blue water, spectacular fish food, ancient ruins, and unique landscapes. Better still, if it's breathtaking natural wonders you're looking for, Turkey is your number one choice.
Turkey and Religion
Though you may well find many religious denominations in Turkey, the most popular is that of Islam. Svetlana made her own decision to convert to Islam, simply because this is the religion of her husband and his family.
She had also fallen in love with the many spectacular mosques situated throughout the country. Most of these are considered a common home for many Turkish residents. They are also some of the most breathtaking architectural displays worldwide.
Turkey's Zero Tolerance Approach
Something that Svetlana thoroughly respected upon arriving in Turkey, and continues to do so to this day, is their zero-tolerance when it comes to drug use.
Though it has and hopefully never will affect her personally, knowing that Turkey has some of the strictest rules regarding drug use makes her feel proud of the country. Turkey offers no leniency when it comes to either selling or using in their country.
Turkey Isn't All About Istanbul
Svetlana and her family now reside in a small settlement on the outskirts of Turkey. But, she's keen to promote the many other fascinating areas of the country. As a valuable source of tourist information, Svetlana's blog discusses the many other places worth visiting when you come to Turkey.

To name but a few, her current favourite is Cappadocia, Lycia, the Black Sea, and Van Golu. Svetlana herself continues to get out and about and explore the country further.
Turkey Is A Safe Place to Live and Raise a Family
As a result of strong regulation and laws, Turkey, for many, is a safe country to live in. In fact, since Svetlana has made the country her home, she's been fortunate to never have encountered anything negative about the place.

By working to become a valuable member of society and accepting the incredible hospitality of the locals, Svetlana has never felt safer. Her advice to others is to respect the culture, and it, too, will respect you back in return.
The Family Life
Now, a firm resident of Turkey, Svetlana has her very own beautiful family, having given birth to two children. She also has a wonderful home, complete with own pool! Despite some of her family back home expressing misgivings, they have now all come to love her small family unit.
However, when Svetlana announced her first pregnancy, several of her relatives told her to immediately flee the county. They suggested her Turkish husband would take her children from her should they ever divorce. Unfortunately, some old wife's tales prevail!
Child Birth the Turkish Way
On the subject of families, Svetlana was shocked to discover early on in her pregnancy, that Turkish women prefer those private maternity hospitals. Though she was a firm believer in raising a family, this was a revelation for her, but one she decided to work with. Furthermore, Turkish women choose C-Sections over natural childbirth.

The concept is that it's a more convenient choice. It also allows mother and baby to return home the next day, meaning reduced costs.
Gaining a Turkish Education
For Svetlana's children, education comes at a high cost. Turkish people want to ensure their children do as well as they can and are therefore prepared to pay more to achieve this.

Yet, this means that often it's the clever or wealthy people that come out on top here. However, Svetlana and her husband have saved to send their children to a private school. Though this does mean paying for everything, from uniform to food and electrical gadgets.
Svetlana's Turkish Future
Svetlana will be the first to admit that it was a culture shock, moving from England to Turkey. Yet, many years later and firmly established in the country with her own family, she has accepted all the rules and cultural traditions in her stride.
Svetlana now has no issue with teaching them all to her own children. Though she may have grown up in a different country, she continues to show an amazing level of respect to her new home.
How You Know You're Turkish
Whether you're born or bred in Turkey, or you move to the country later on in life, Svetlana believes there are three ways to tell if you're Turkish. The first two relate to tea! Turkish residents will drink at least three cups of strong tea each day.

They will then flip their first cup of the day upside down to tell their fortune. Finally, when you find yourself taking off your shoes before entering any building – you've become Turkish!
Could You Make Turkey Your New Home?
Now, having lived in this beautiful and captivating county, Svetlana finds herself thoroughly at home in Turkey. Though it may have taken her some time to adjust to a particular way of living that most Turkish people adhere to, she now feels proud to call it her home.

Continuing to offer her worldwide blog readers regular insights into the Turkish lifestyle, Svetlana has certainly inspired all those who read about her experiences to try the country out for themselves.
Like it ? Share it !