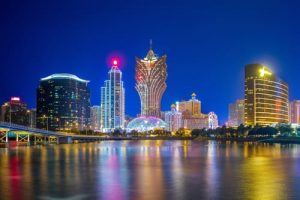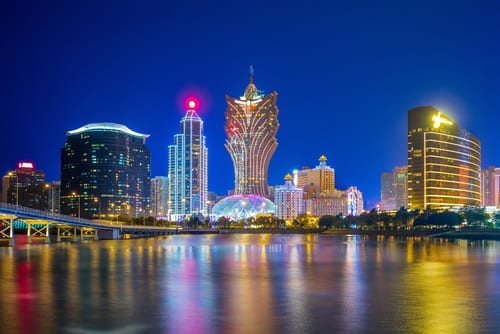 Macau's Must-See Modern Architecture & Attractions
By Gio D
---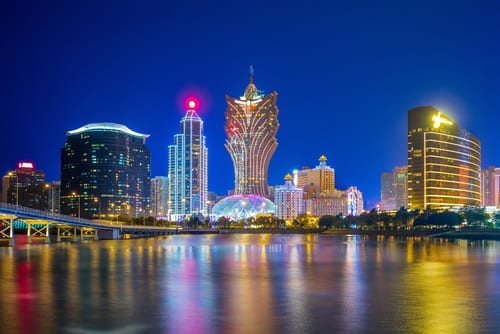 A dazzling gold skyscraper in the shape of blossoming lotus petals, The Grand Lisboa rises above Macau's restless casino district, the Cotai Strip. Dubbed the Entertainment Capital of Asia, the city has become a pioneer in commercial theatrical attractions as well as technical engineering.
Superlatives are the through line in this collection of novel spaces and experiences. The first, the biggest, the richest! Beyond the billion-dollar gambling industry it's known for, Macau truly exemplifies a contemporary vision of urban luxury and lifestyle.
Macau Science Center
Situated by the waterfront, the Macau Science Center exudes futurism with its polished glass and smooth steel surface. It was designed by celebrated Chinese architect I.M. Pei and houses the world's highest resolution 3D planetarium—a guaranteed out of this world experience!
Studio City
Innovation is always at the core of Macau's design DNA. Look no further than Studio City, which has—literally right in the middle of it, the world's only figure-8 Ferris wheel. Not to mention, they opened the world's first ever 4D flight simulation ride.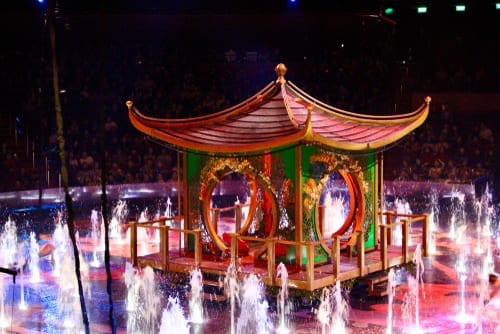 City of Dreams
Another first of its kind, the Morpheus hotel located at the City of Dreams bears the distinctive style of its architect, the late Zaha Hadid. The very heart of the building appears to have collapsed on itself—an organic mass of twisted glass contained within an external steel skeleton.
Next door is the House of Dancing Water, a nightly sold out show bringing together circus acts, acrobats, dancers, divers, and stuntmen in a custom-fitted 2000-seat theater that is, of course—the first, the largest, and most expensive.
The Spectacle
Meanwhile at MGM Cotai's multipurpose atrium, LED wall panels alternate between abstract images of digital art and photos of the natural world; the gridshell glazed roof ebbs with the glow of color-changing lights. Both components, as you may have guessed, are Guinness World Record title-holders.
The 13 Hotel
Designed by Peter Marino of high-end fashion boutique fame, The 13 Hotel stands out with its eye-catching crimson lattice shell. Within its brazen walls, the exquisitely baroque interior features crystal chandeliers, marble flooring, painted ceilings, stained glass doorways, bespoke furniture, not to mention a dedicated butler service, premium caliber fine dining, and an exclusive fleet of Rolls-Royce Phantoms. No luxury is spared in a city of high stakes and high rollers.