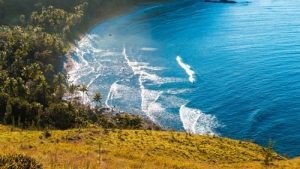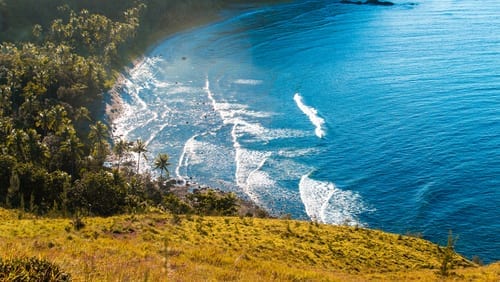 3 Travel Destinations in Southeast Asia Where Famous Movies Were Shot
By Gio D
---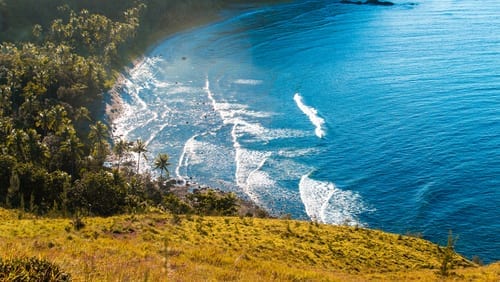 From crystalline seashores and swaying palm trees to limestone cliffs and lush tropical jungles, Southeast Asia is home to some of nature's most picturesque destinations. No wonder the region has inspired countless blockbuster movies through the years. Here are three travel destinations you can visit that also happen to be the shooting locations for several notable Hollywood films.
BALER, PHILIPPINES – (Apocalypse Now, 1979)
Although Francis Ford Coppola's epic war film is set in Vietnam, it was actually shot in a neighboring country: the Philippines. The iconic surfing scene was filmed at what has since been dubbed Charlie's Point in the beach town of Baler. The movie, along with its cast and crew, is even credited for introducing surfing itself to the locals—and Baler continues to be a popular surf town today.
TRANG AN, VIETNAM – (Kong: Skull Island, 2017)
Located in the province of Ninh Binh, about an hour south of Vietnam's capital city Hanoi, the scenic landscape complex of Trang An was chosen as the location for MonsterVerse's movie reboot of King Kong. It was designated as a UNESCO World Heritage Site in 2014 due to its significant biodiversity and vibrant ecosystem.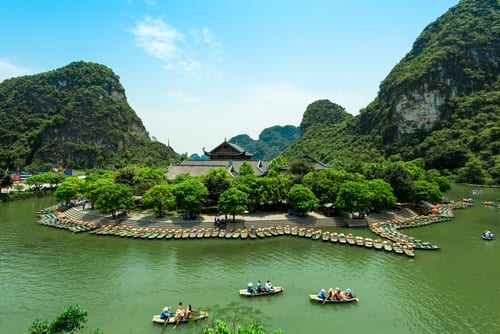 Visitors can choose between several routes that take tourists via rowboat to explore the various historic structures, islets, and grottoes within the complex, including the movie set for Kong: Skull Island.
KO PHI PHI, THAILAND – (The Beach, 2000)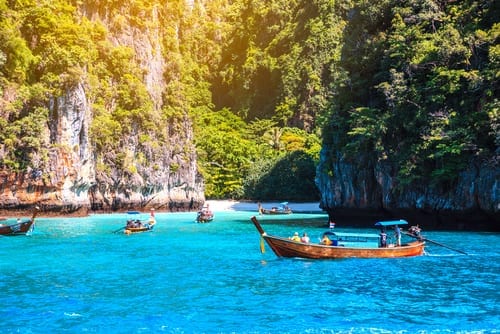 The Beach, a cult classic about backpackers in Asia, has become somewhat of a cautionary tale for travelers as well as a very real example of the potential impact of mass tourism. As of 2018 the main island of Maya Bay—the site for the movie's most recognizable moments—has been closed off due to extensive environmental damage sustained through the years. However, it can still be seen while taking a boat around the surrounding Phi Phi Islands.