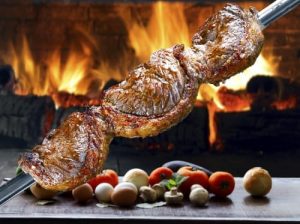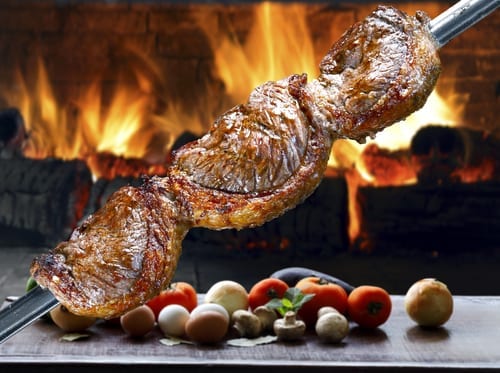 Churrasco: A Delicious Brazilian Tradition
By Karen D
---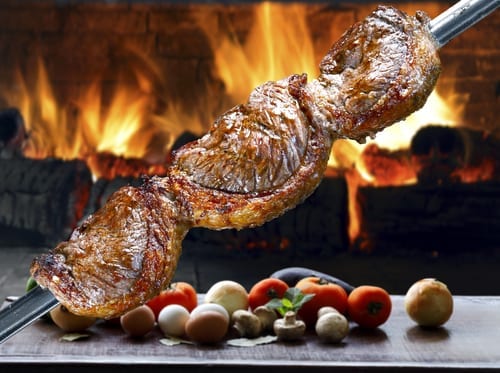 For more information on Brazilian street foods check out our top Brazilian delicacies article.
The entire South American continent is known all around the world for its amazing meat, so it should not come as surprise when you hear that one of the most famous traditions in Brazil is barbecuing. Churrasco is the name Brazilians give to open-air cookouts, but there are even establishments that offer a more convenient alternative: these restaurants are called churrascarias.
Where Can I Find Them?
You can find churrascarias everywhere in the country. There are more upscale and more affordable establishments, but the concept is the same: in these churrascaria steakhouses, you get to eat as much meat as your body can handle for a set amount of money. The most common meats for churrascos in Brazil are sirloin steaks, ribs, rump skirts, rump steaks, flank steaks, and also pork ribs, chicken thighs, chicken wings, and even sausages. And besides the unlimited meat, there are also unlimited appetizers, including other tasty Brazilian dishes, such as pão de queijo, farofa, polenta frita and pão de alho, a cheesier, tastier version of garlic bread. 
When done outside, churrascos tend to be combined with Samba music on the speakers and lots of very cold beer. The types of meat can vary depending on how much money everyone is willing to spend, but the one basic rule of any at-home churrasco is that the cook does not need to pay for the meat. After all, the cook has the most important job of the day, and that work deserves to be compensated with free meat and some cold cold beer!