4 Hotel Bathtubs With A View
By Abigail Sh
---
There is a new bathroom design trend that is sweeping hotels across the world: Bathtubs with a view. Some of the worlds most luxurious hotels are investing in opulent bathrooms with a view of the landscape in order for their guests to feel extremely spoiled. Can you picture yourself sitting in a bath tub full of bubbles, glass of champagne in hand while gazing across the azure sea? We surely can too. Below are four of the most luxurious bathrooms in the most lavish hotels and spas around the world with amazing views straight from the bathtub.
12 Apostles Hotel & Spa, South Africa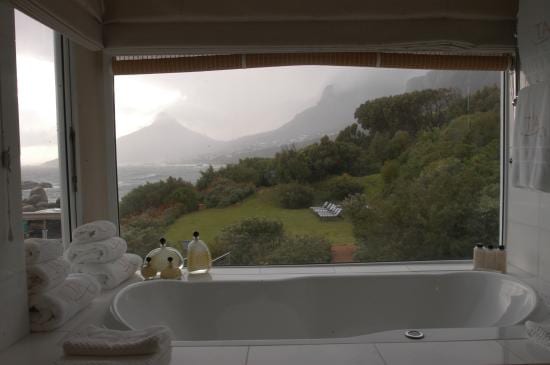 Forget about going to Disneyland this year – We have something much more special for you in store at 12 Apostles Resort & Spa in South Africa. They are known for their special views, especially from the bathtubs. The Twelve Apostles Mount Range and Table Mountain can be seen from many of the rooms, which will leave you at a loss of words.
Chalet Grace, Zermatt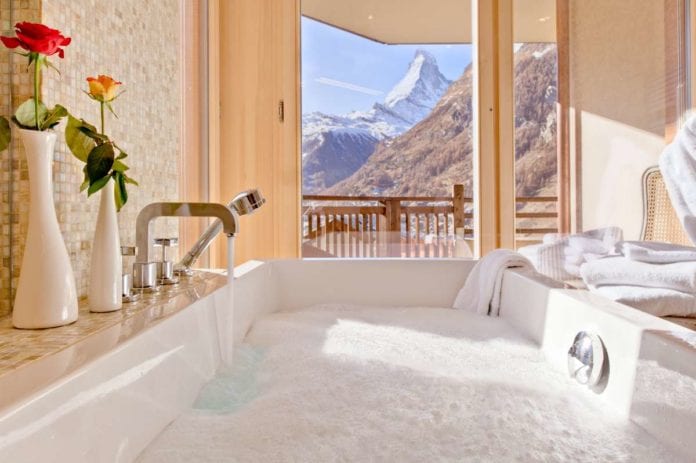 Skiers, snowboarders, and Winter-lovers, look no further. We have searched long and hard for a place for you to chill out, literally. After a day ripping the slopes, can you imagine relaxing your muscles and joints in this bathtub in front of this fine view of majestic mountains? The views are truly heart-stopping, almost like they are frozen in time (pun intended). Its the perfect place to thaw your bones.
Lake Vyrnwy, Wales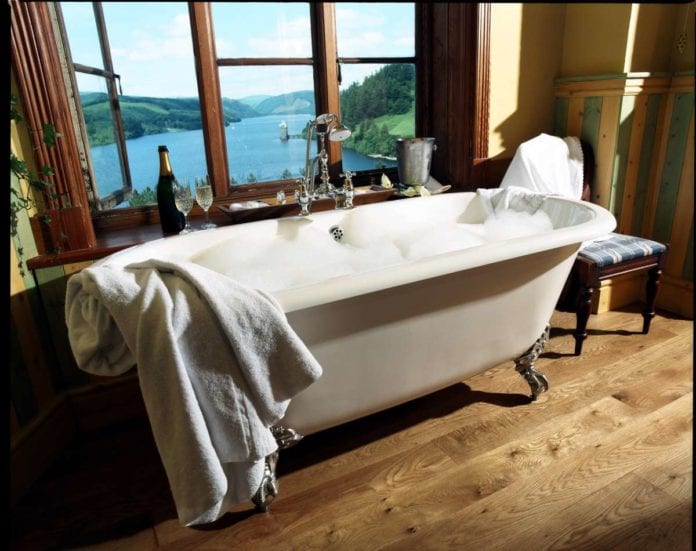 Lake Vyrnwy Hotel & Spa in Wales should be at the top of your list for places to visit with incredible bathrooms. Many of them offer a view of Lake Vyrnwy, which is enclosed by a dreamy mountain rage. The view almost reminds you of a place native to New Zealand. There is no better place to wind down with a nice, hot bath and a mugof hot chocolate.
Villa Kalisha, Bali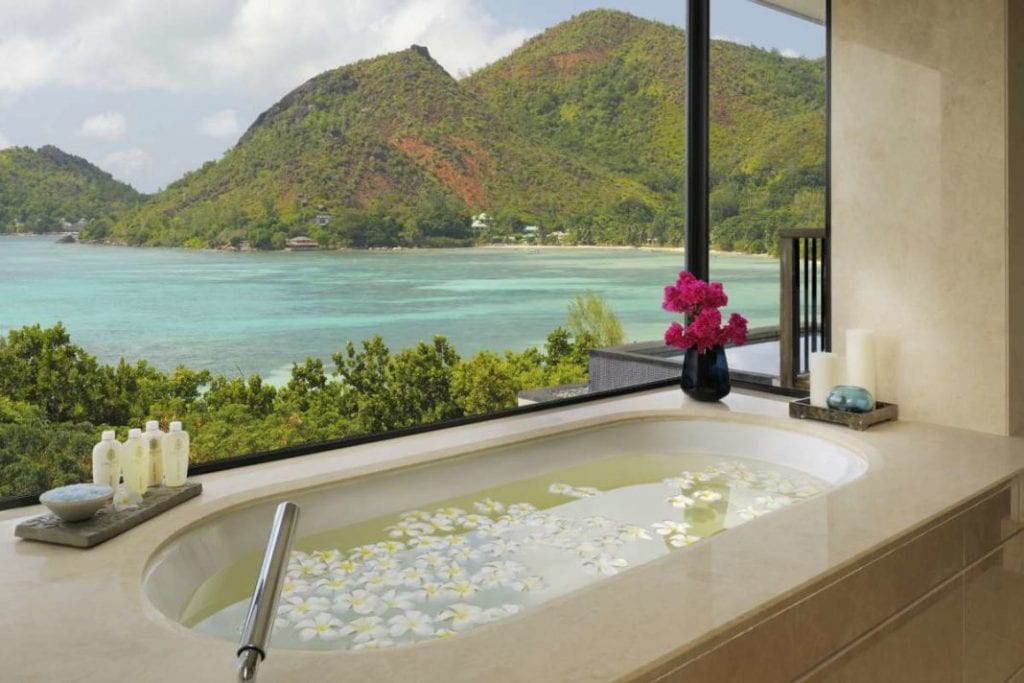 Look no further for your tropical destination needs. The most amazing and perfect bathroom exists. Not far into the lush jungles of Bali you will find an escape of a lifetime. Villa Kalisha overlooks ancient volcanoes and canopies of treetops. The resort is almost suspended above the ocean. It's the perfect place to take a break the crowdedness of our everyday routines.