Travel Photographer Uses Optical Illusions and Household Items To Capture Incredible Nature Photos
By Divya G July 23, 2022
---
If you are a hodophile, someone who loves everything about travel, then you must have had a tough time during the lockdown(s) of COVID-19. But what happens if the essence of travel runs through your veins and you are unable to travel? Well, you try improvising methods.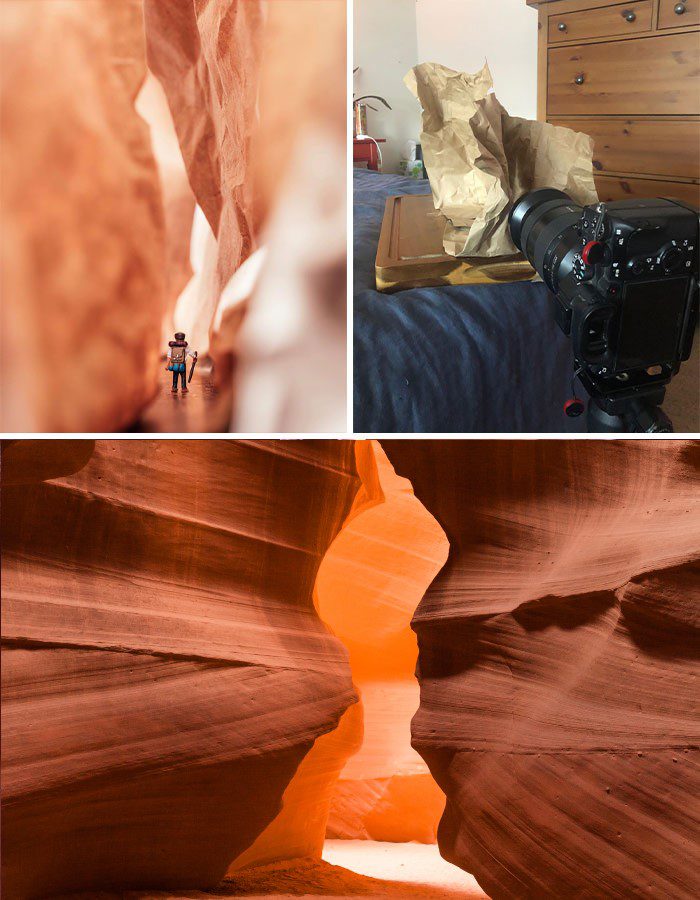 This was precisely what writer and travel photographer Erin Sullivan, a.k.a. Erin Outdoors, did. The travel enthusiast decided to bring out the creativity within herself even though she remained indoors. As she was restricted from traveling, she tried means to create natural sceneries. With optical illusions and household things she found around her, she started recreating stunning sceneries.
Out of everything, food was the primary thing that she used for her magnificent compositions. (P.S. Grab some snacks as you might possibly become hungry soon after checking out the pictures). However, food was not everything. She used beddings and pillows, paper sheets and paper bags, cutting boards, model cars, and miniature figures to scale.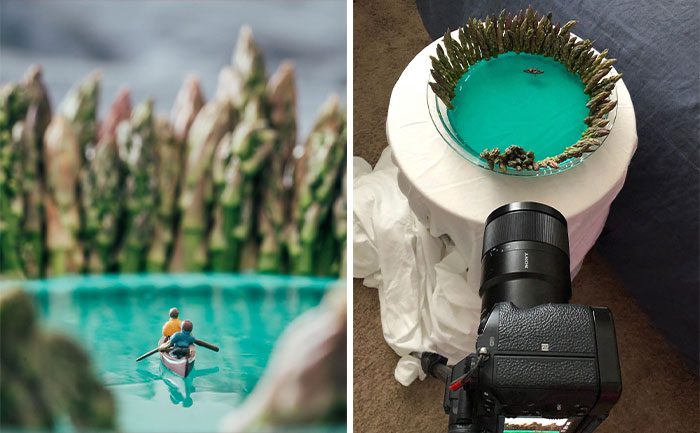 During an interview with this creative genius, she explained how she thought and created each format. Further, she explained how she took each of the scenic pictures and what her actual motivation was.
When inquired about this awe-inspiring idea, she shared a bit about her background. Erin mentioned that being a travel photographer, she loves spending lots of time outdoors. She enjoys traveling and photographing exciting places around the world. And this idea of recreation came to Erin when she challenged herself to stay creative in her own craft. She succeeded in doing all of this while staying safely at home.