35 Celebrities Whose Embarrassing Social Media Bloopers Live Rent-Free In Our Minds
By Valentine W July 27, 2022
---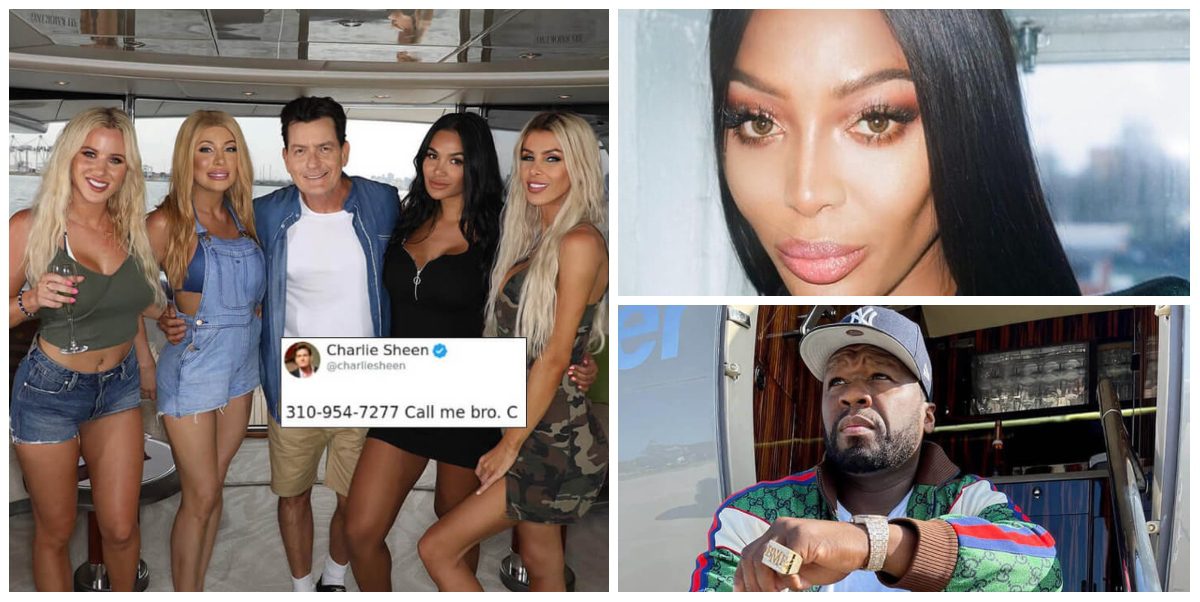 You always hear people saying the internet is forever. That it never forgets. Well, that is true. It's both a wonderful and terrible thing depending on the situation. A silly tweet you send out innocently today could come to haunt you in the future when you least expect it.
Celebrities are among the people who use the internet most, especially social media since it connects them with fans and helps them promote their art and other ventures. With that said, you would expect them to know the apparent dos and don'ts involved. However, that's not always the case.
Today, we are going to feature several celebrities and their most embarrassing moments online. Most of them will be tweets because Twitter is where it all goes down. With 280 characters at your disposal, the possibilities are endless.
Scott Disick's Sponsored Post Blunder
Scott Disick first gained recognition when he appeared as part of the main cast of Keeping Up With The Kardashians. Aside from that, he is also an entrepreneur. One of the ways he makes money is through Instagram from sponsored ads. Like many celebrities, Disick gets paid for posting products by various brands to market them.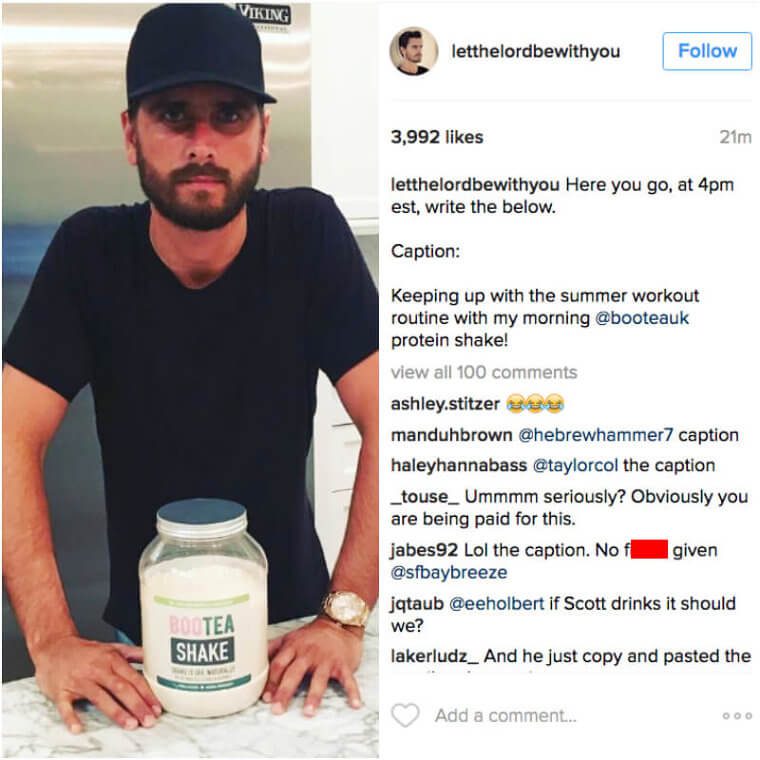 In this particular incident, he promoted the weight shake Bootea Shake, but he forgot to delete the client's instructions and instead pasted the whole message as his caption. Though he quickly realized and deleted it, the post had been seen by many people.
Piers Morgan Sends A Tone-Deaf Tweet After Larry King's Death
Piers Morgan is no stranger to controversy. During his television career, he has had numerous feuds and rubbed many people the wrong way with his disparaging comments. After the death of the legendary Larry King in January 2021, Morgan, who had replaced King after he retired on CNN, tweeted a photo of the two of them with a strange caption.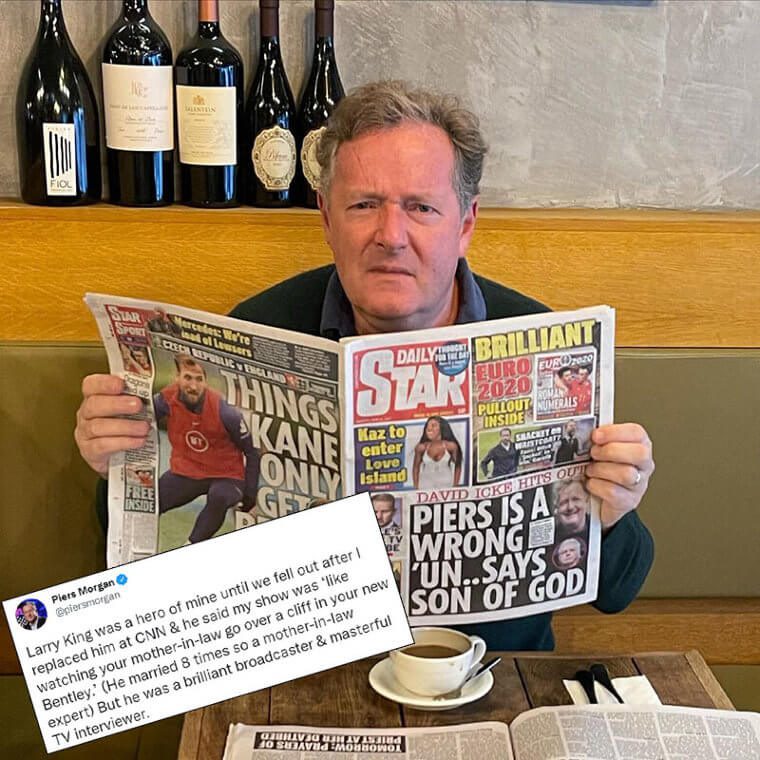 People were outraged, claiming that it was insensitive and that he was making everything about himself when people were mourning the legend. Morgan was slammed on Twitter but later defended himself, claiming that King would have appreciated the joke about his many marriages. Sometimes timing is everything.
Martha Stewart Sends Yet Another Confusing Tweet
Martha Stewart is a successful businesswoman and TV personality. She has conquered the domestic world since she is an expert at cooking, entertaining, crafts, and gardening. What most people may not know is that she is also a top entertainer on Twitter.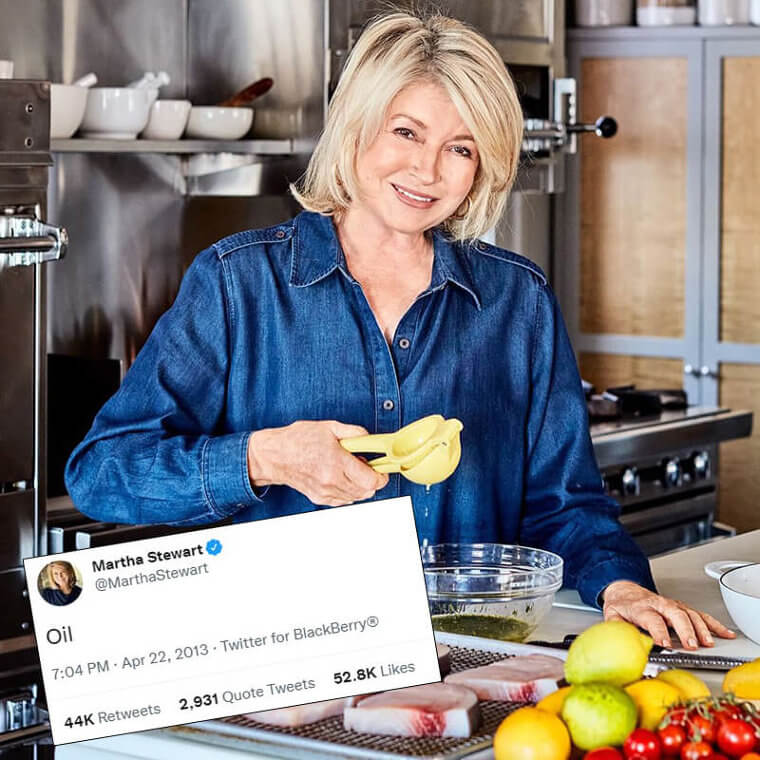 Stewart's feed is unpredictable, which is always a plus in entertainment. Sometimes, she posts very cryptic tweets, like when she sent a tweet with just the letter 'K' and when she posted a photo of a cow followed by the caption 'L.' Here, she decided to add a few more letters and tweeted the word 'Oil' with no further explanation.
Adam Levine Wrongly Accuses MTV Of Failing To Nominate A Video For An Award
Another person whose heart was in the right place but failed to pay attention. In August 2018, Maroon 5's lead singer Adam Levine, took to Twitter to express his frustration at MTV. He claimed that they had failed to nominate Childish Gambino's This Is America for a VMA when it was the best video of the year.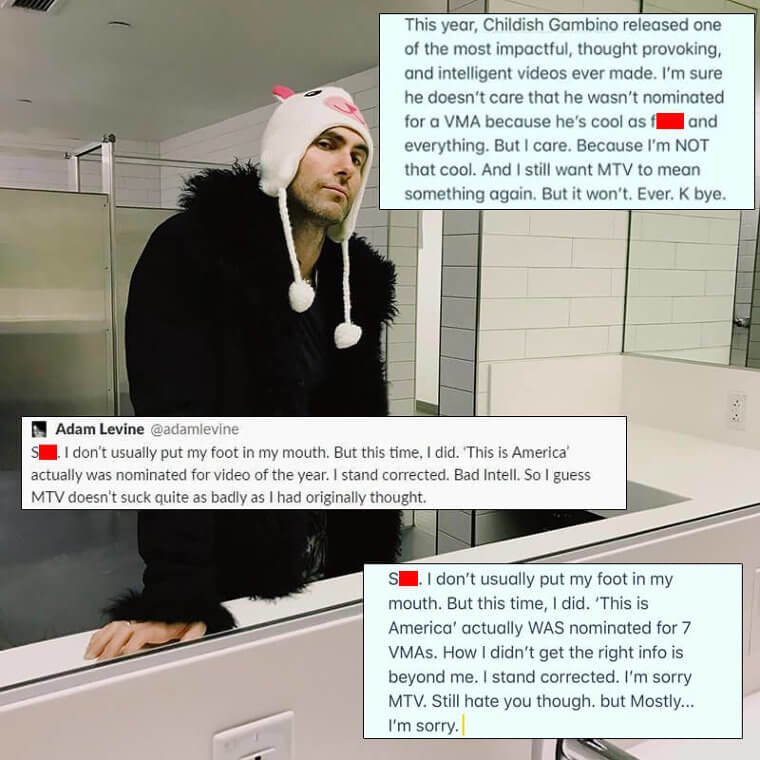 However, he later came back apologetic after learning that it had been nominated for best video and had also received seven other nominations. He apologized to MTV and even recorded a video on Instagram explaining how he had missed that information and jumped to his erroneous conclusion.
Charlie Sheen Accidentally Tweets His Phone Number
One of the beauties of social media is that we can now send a direct message to whoever we want to talk to, including celebrities. Granted, they may not often reply, but it doesn't hurt to try. That's exactly what Charlie Sheen had in mind, but as you can see, he made a rookie mistake.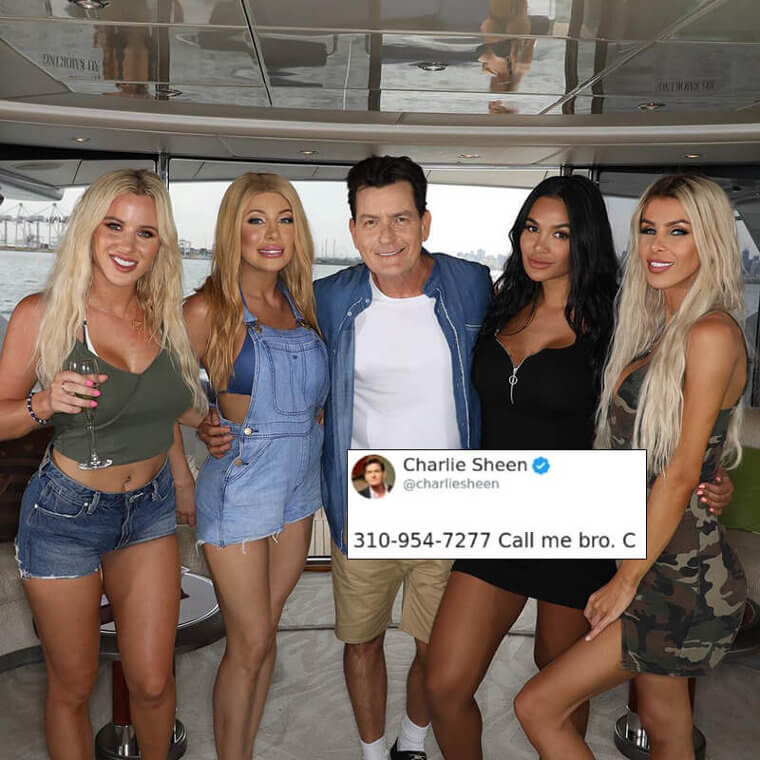 The actor supposedly wanted to ask Justin Beiber to call him, but instead of sending him a private message on Twitter, he sent his phone number as a typical tweet. Seeing as he has millions of followers, he received numerous calls and messages from random people who saw it.
Millie Bobby Brown Fakes A Skincare Routine On Instagram
Stranger Things star Millie Bobby Brown was slammed by fans after she shared a video showing her supposed nighttime skincare routine. The star had just launched her vegan makeup and skincare products for teenage girls called Florence by Mills.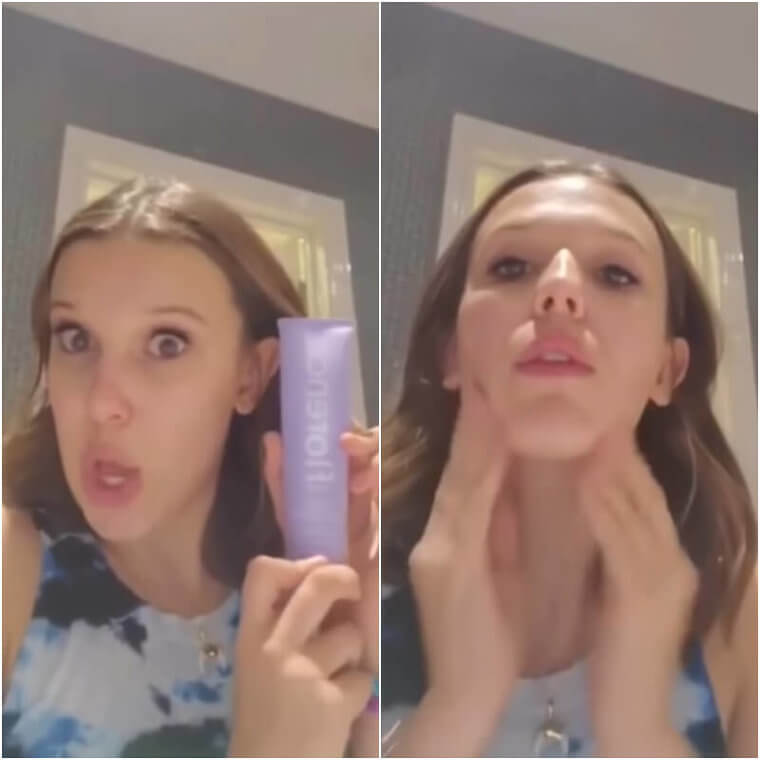 Fans noticed she didn't use any products on her face. By the end of the video, they noticed she still had makeup on even after supposedly using a scrub and face wash. After fans demanded answers, she removed the post and apologized, saying she was not an expert in the field and was only replicating her personal process.
Kim Zolciak-Biermann Photoshops Her Daughter's Photo
We have all seen celebrities use photoshop to enhance their features on social media. Sometimes, photoshop can be your friend, but other times, it can be the thing that gets you slammed. For Kim Zolciak-Biermann, critics came for her jugular after it was revealed she used photoshop to 'enhance' her four-year-old daughter's photo.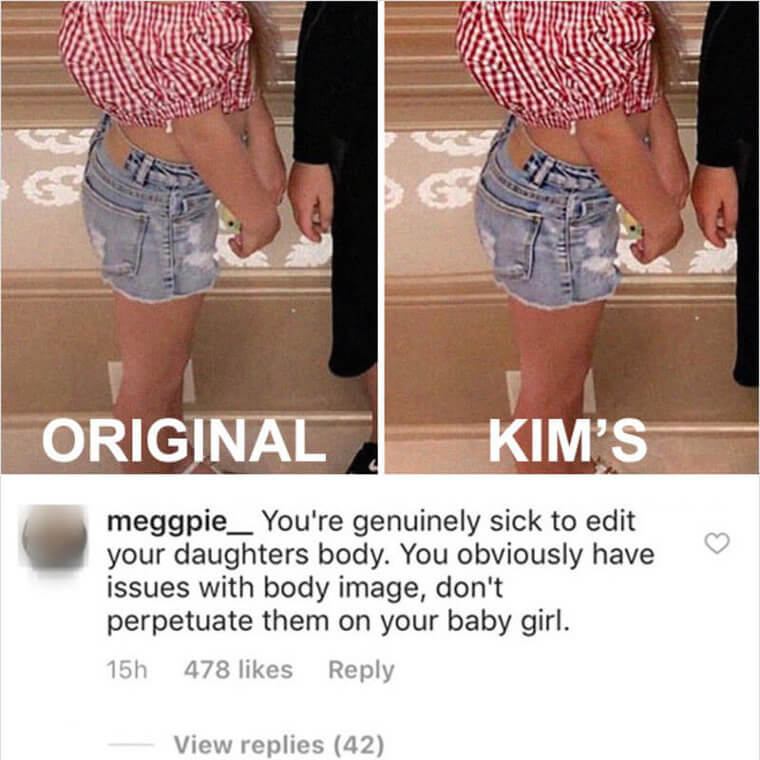 Adults use filters all the time but using them on children, especially in a way that sexualizes them, is crossing a line. Compared to an original posted by her eldest daughter, Brielle, it's clear that the reality star made her daughter's backside a little bigger.
Zac Efron Tweets About His Popularity On Martin Luther King Day
Martin Luther King's legacy in America's history is nothing short of iconic. He left a mark, especially concerning the county's civil rights movement. It's the reason why America celebrates Martin Luther King day every third Monday in January to honor him.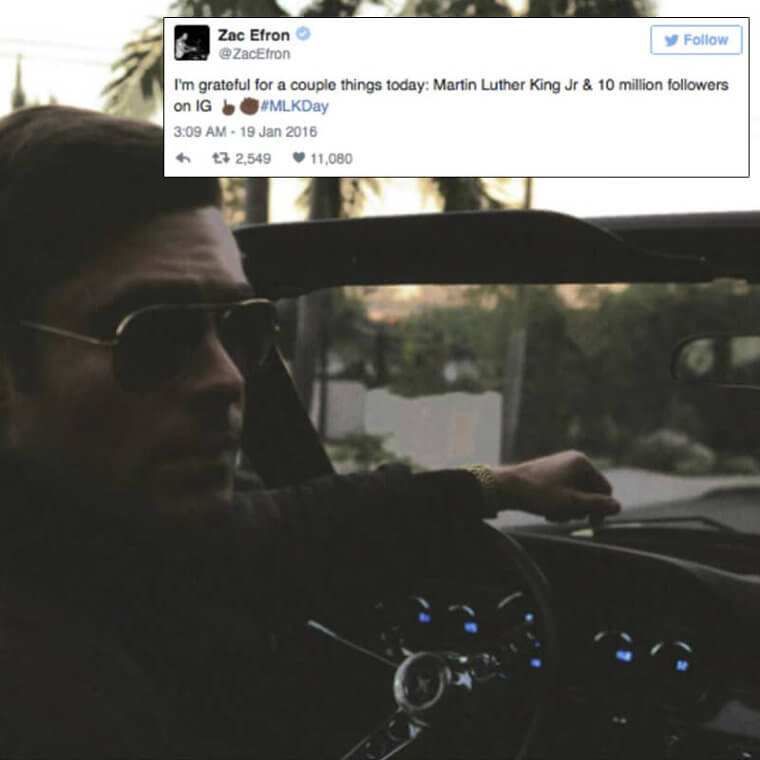 Zac Efron tweeted about the celebration a few days after the actual Monday. He mentioned being grateful for the civil rights leader and his ten million followers. As expected, he got a lot of backlash from people who were angered by his words. He later apologized and said he realized his tweet was insensitive.
Lindsay Lohan's Photoshop Fail
Like we said before, photoshop can either work for you or against you, depending on your skills. Our advice when using this tool is not to exaggerate and make sure you do it like a pro or enlist the help of one if you don't trust yourself. However, not everyone follows this simple yet effective school of thought.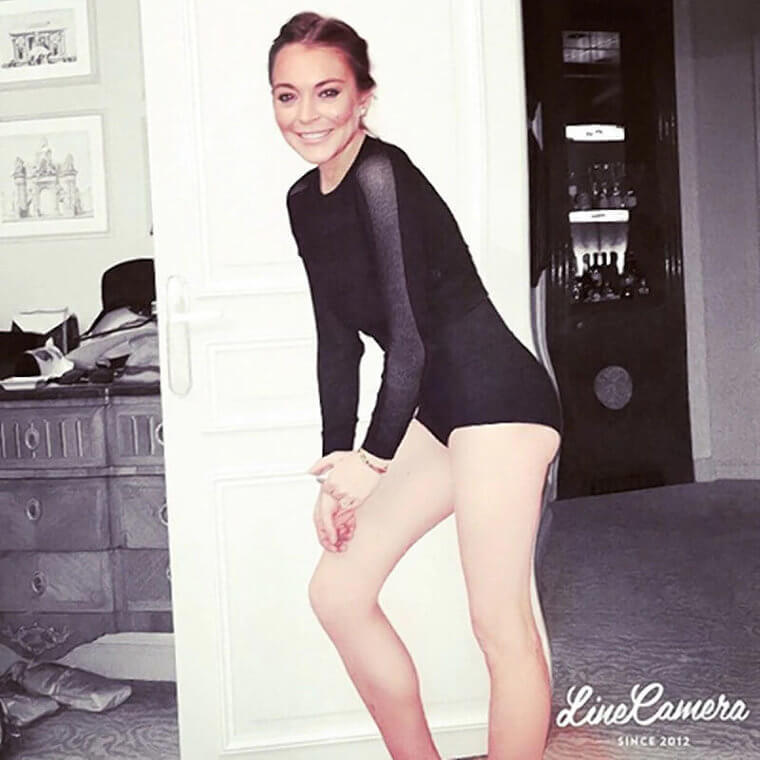 For example, Lindsay Lohan came under scrutiny after she posted this photo. Even to people who are not experts, it's easy to see that it has been poorly edited. The actress apparently wanted to make her rear look a bit bigger and, in the process, altered the whole photo.
Justin Bieber Wants Chickens To Sing His Song
Justin Bieber's list of hilarious and absurd tweets is long. The 28-year-old has grown up right before our eyes, blessing us with his upbeat music for close to 15 years now. Seeing that he came into the limelight when he was quite young, it's understandable that some of his old tweets come off as weird and funny now.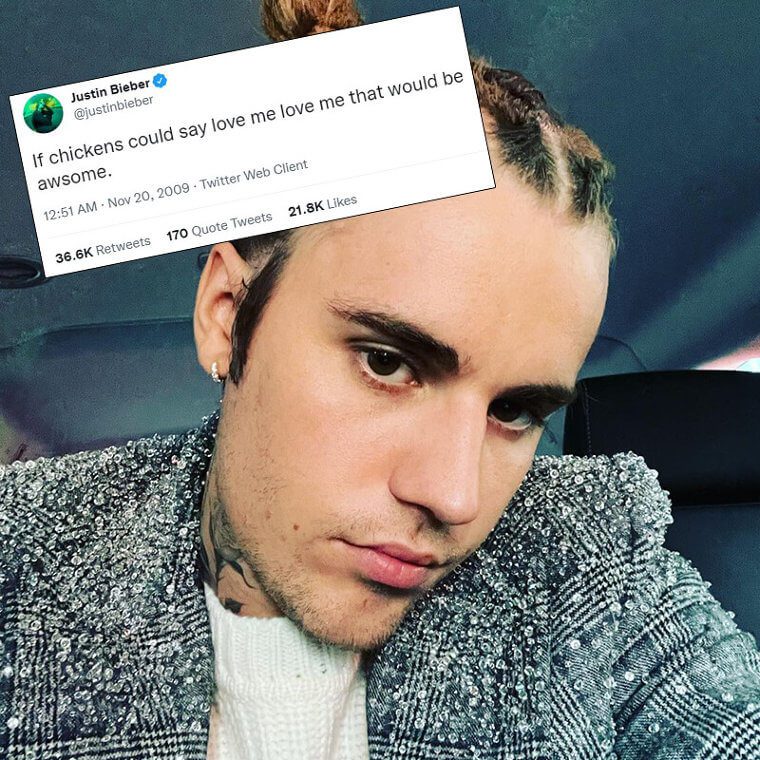 One of those famous tweets is this one he posted in November 2009, saying that he wished chickens could sing. Bieber tweeted this shortly after the release of his hit single Love Me, which features the lyrics 'love me love me' mentioned in the tweet.
Mary J. Blige's Twitter Meltdown
Mary J. Blige is an award-winning singer, songwriter, actress, and rapper. She is also known as the queen of hip-hop soul. With a career spanning over three decades, she has made a huge impact in the music industry, especially RnB. During that time, she acquired a legion of fans and several haters.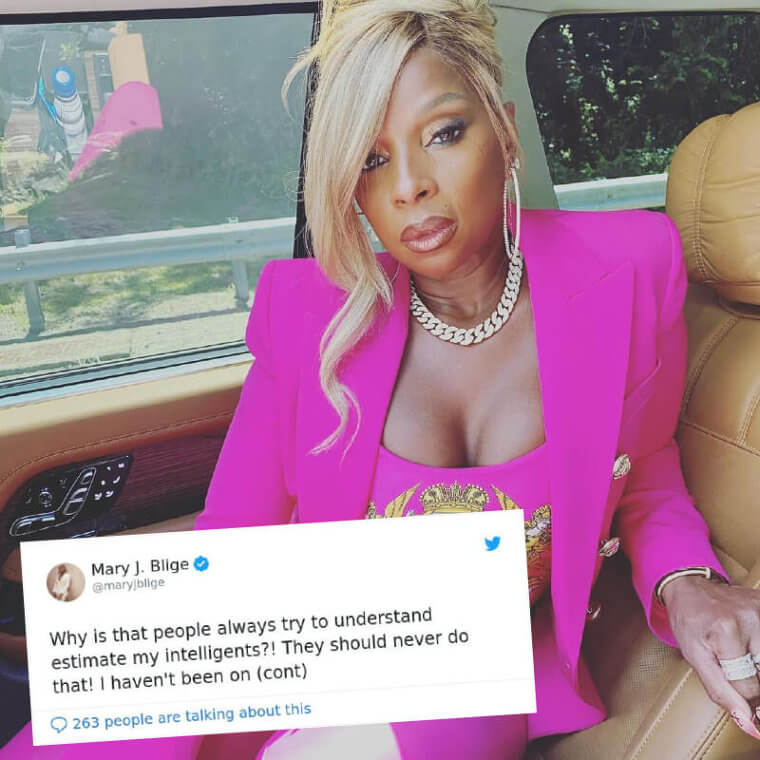 In 2009, she came for these haters saying she hated it when people doubted her intelligence. The only problem was that in the tweet, she misspelled the word 'under-estimate' and 'intelligence,' which prompted people to say that she was just proving them right. She later took it down, thanking fans for correcting her.
Ariana Grande's Incomplete Tattoo
To celebrate the release of her hit single 7 Rings, pop singer, Ariana Grande, decide to get a tattoo. After the procedure was complete, she posted a picture of it on Twitter, where she has millions of followers. An avalanche of replies claiming the tattoo didn't say what she thought it said and instead translated to 'small barbecue grill' in Japanese.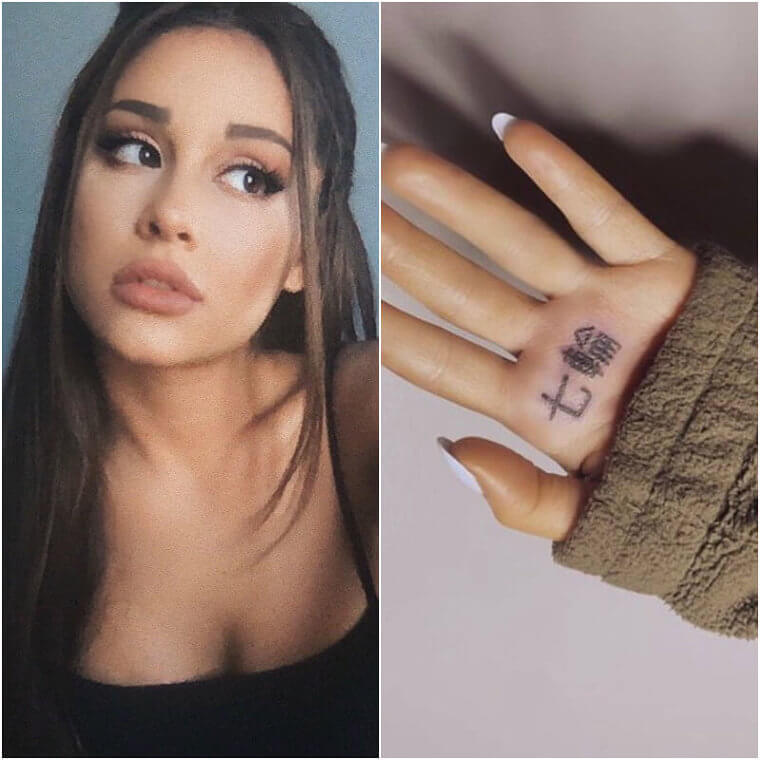 Grande responded, saying that she left out some characters because the procedure was painful. After consulting her Japanese tutor, she redid it, and this time it read 'charcoal barbeque grill finger.' Let's just say this had us rethinking any plans for tattoos in foreign languages.
Kim Kardashian Misspells A Major Fashion Designer's Name
TV personality and businesswoman Kim Kardashian is no stranger to controversy. Though people love to hate her, she still has a lot of fans and has made a name for herself in the entertainment and beauty industry. In 2015, Kim tweeted in frustration when she realized her favorite brand of foundation by Armani had been discontinued.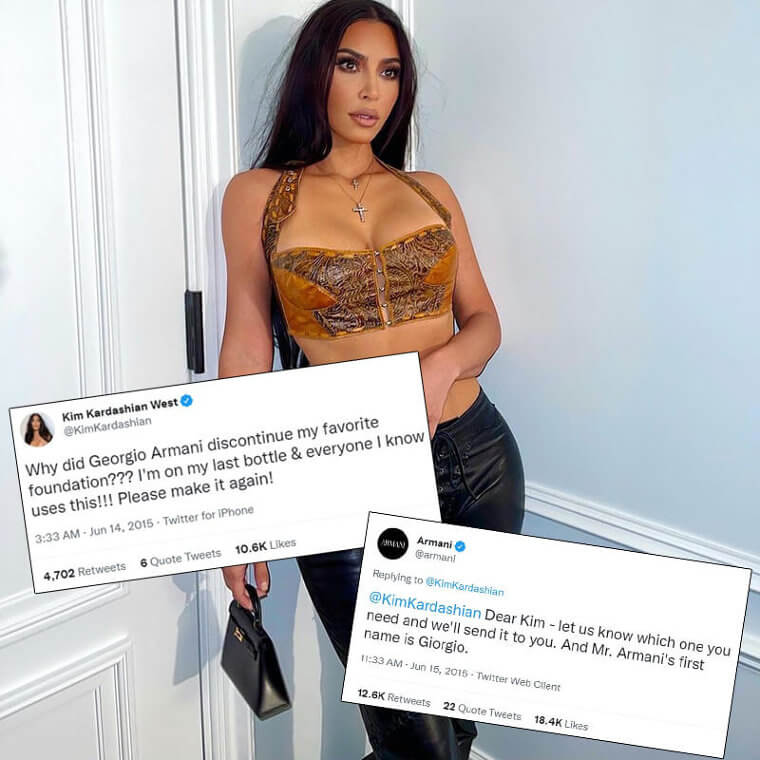 In the tweet, she spelled Mr. Armani's name as 'Georgio' instead of 'Giorgio.' As expected, Armani's social media team promptly responded. They asked her what foundation she needed and offered to send it to her. They also pointed out her egregious error. Kim apologized, blaming sleep deprivation and pregnancy brain.
Larry King's Midnight Thrill
Before he sadly passed on in January 2021, Larry King had had a long and prosperous career as a TV and radio host. During that time, he interviewed thousands of people, including presidents and celebrities. He had a knack for easy conversation.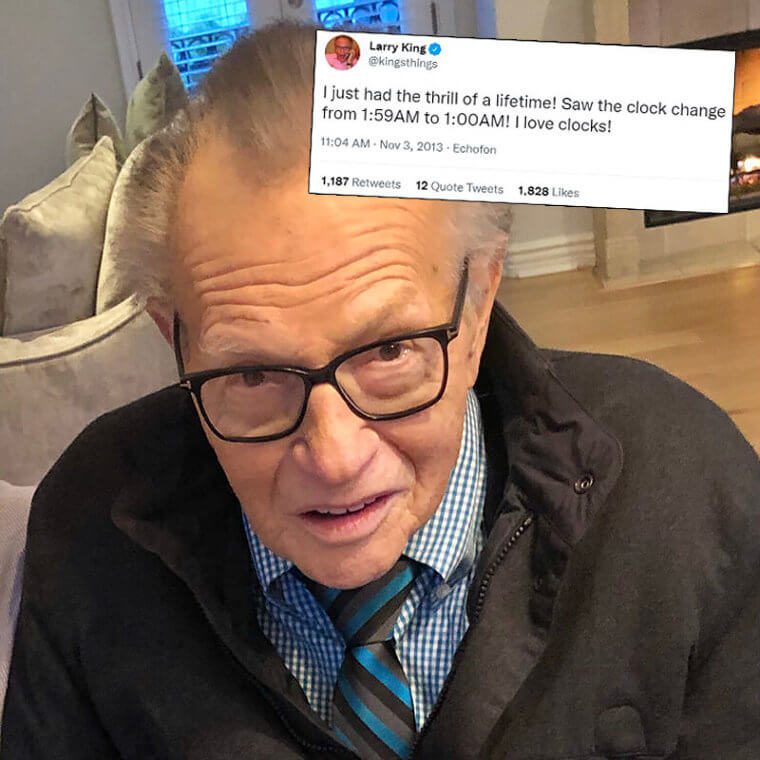 In November 2013, King sent out a memorable tweet saying he had just gotten the thrill of a lifetime watching the clock change from 1.59 am to 1.00 am. He was, of course, referring to the end of Daylight Savings Time which was happening that weekend in the western world.
Oprah Promotes The Microsoft Tablet From Her iPad
When Microsoft launched Windows 8 and their new tablet, Surface, they set aside $1.5 billion for promotion. They enlisted celebrities like Oprah, Gwen Stefani, and Jessica Alba to endorse the gadgets. Oprah listed the Surface in the list of her 48 favorite things in 2012 and disclosed that she had bought 12 for Christmas gifts.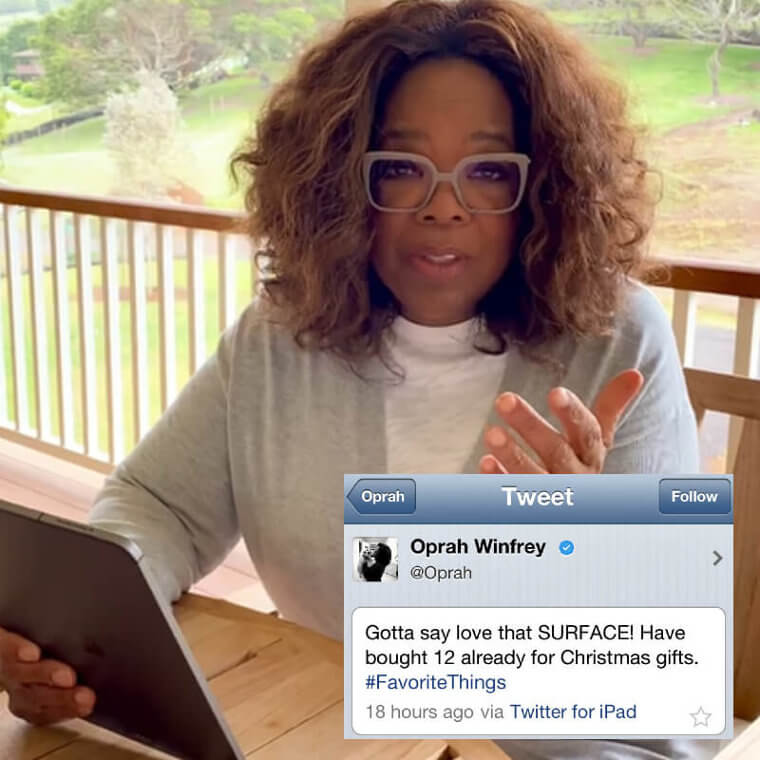 When she tweeted about it, fans noticed she was tweeting from her iPad and immediately started commenting. Some came to her defense, saying that Windows 8 didn't have an official Twitter app at the time. However, critics argue that she could have used Twitter's website to endorse the gadget.
Kirstie Alley Angers Everyone With Her Disrespectful Tweet
When the world lost Stephen Hawking, so many people came forward to eulogize him on social media. The theoretical physicist, author, and cosmologist was a force and an icon in his field. Among those who posted about him was American actress Kirstie Alley.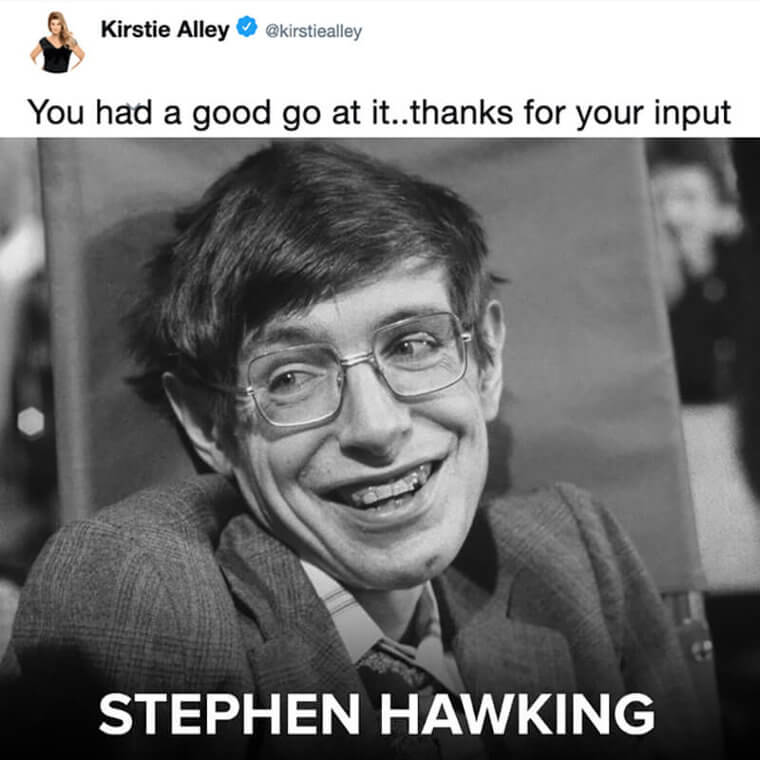 Instead of choosing a simple and thoughtful caption to pay her respects, she wrote these words that the Twitterverse deemed crass and disrespectful. After a myriad of complaints and numerous angry responses, the tweet was taken down.
Chrissy Teigen Accidentally Shares Her Email Address On Twitter
To some people, Chrissy Teigen is the unbeatable queen of Twitter. She has shared a lot with her followers on the platform and even took on Donald Trump. However, even queens sometimes make mistakes. In September 2019, Teigen accidentally shared her email address on Twitter with her over 11 million followers at the time.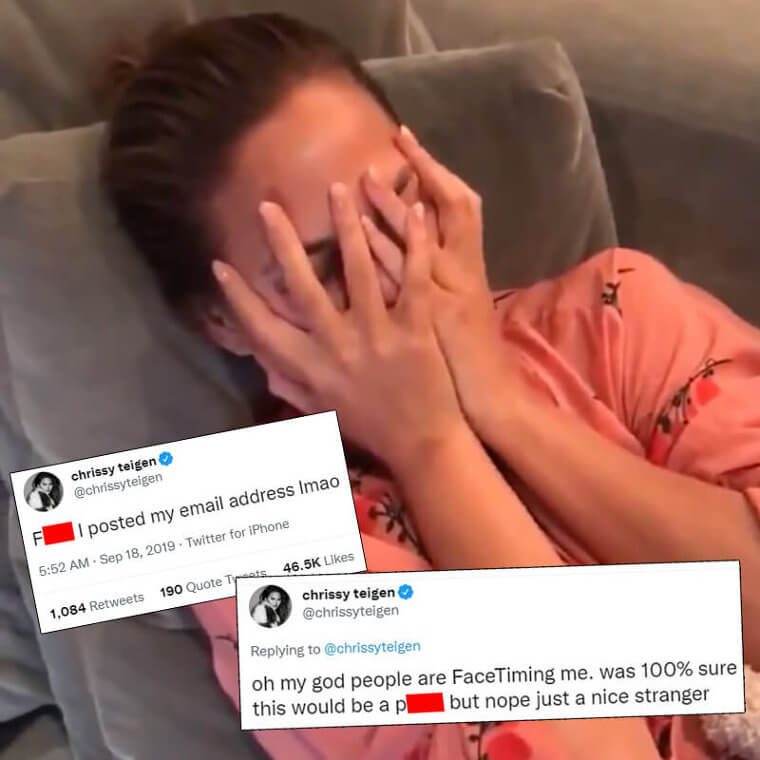 She was sharing a clip of her and Amanda Seales, and her email address was right there on the screen. She started getting a lot of facetime calls from fans and even decided to receive one. In less than an hour, she had changed her address to the disappointment of many.
Chet Hanks Trends On Twitter For Trying To Make 'White Boy Summer' A Thing
The eldest son of prominent actor Tom Hanks was trending for the wrong reasons in March 2021. Chet dug himself into a hole when he posted a video on Instagram saying he had a feeling that 2021's summer was going to be a white boy's summer. Whatever that means.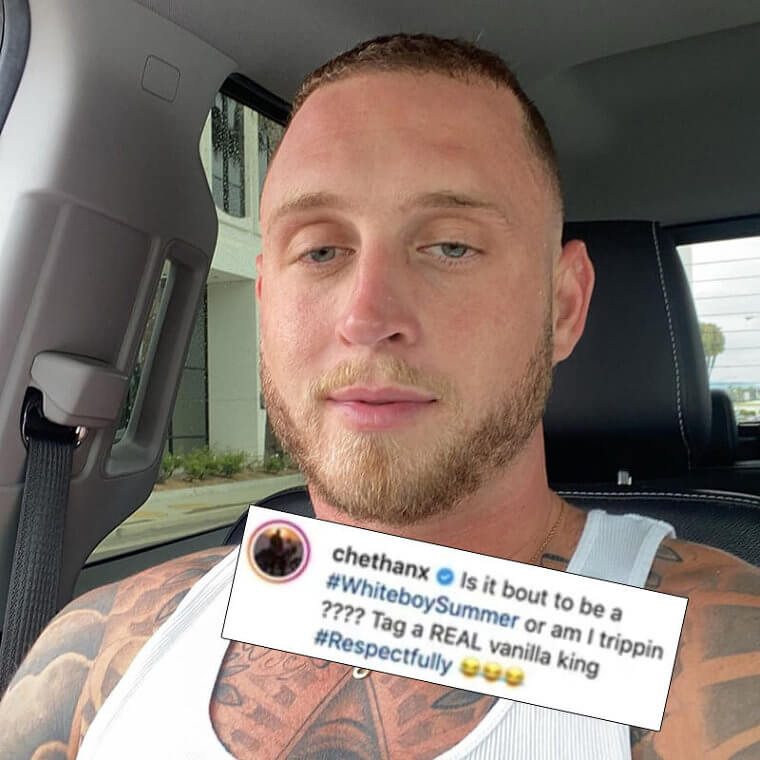 As expected, his words caused an uproar, and he received a lot of backlash from people expressing their anger and shock. Many people found it disrespectful because of the racial implications. Some people also commented on Twitter, saying how unbelievable it was that he was Tom Hanks' son with that kind of reputation.
Jayden Smith Goes On A Rampage Over Cheese In Toronto
This one was hilarious and a little dramatic. Jayden Smith tweeted that the Four Seasons in Toronto spiked his pancakes with cheese (he's a vegan) and kicked him out of his room. He was staying at the hotel sometime in 2017 while he filmed the romantic drama Life In A Year.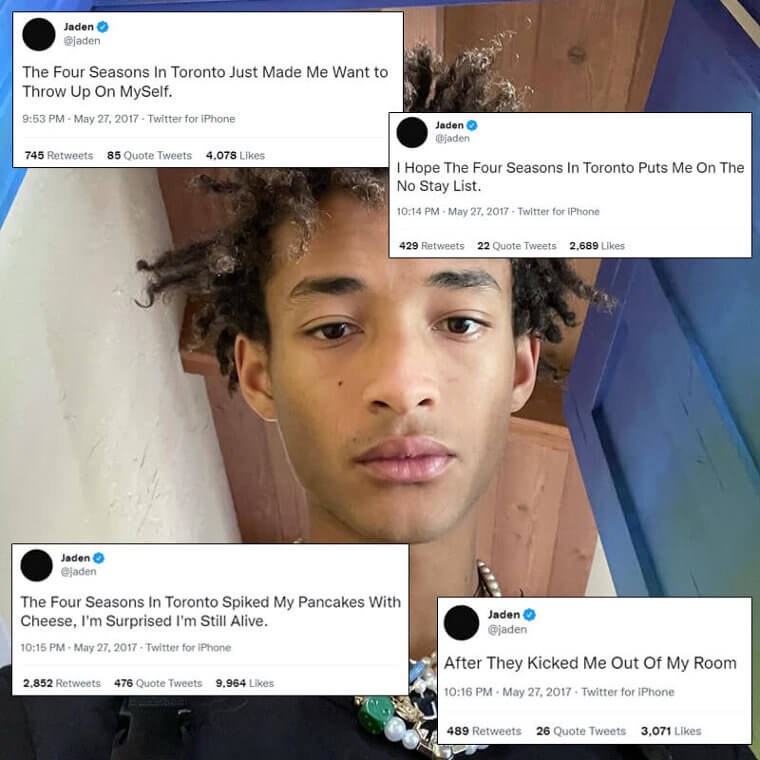 Smith also tweeted that he was surprised he was still alive. He had ordered the hotel's famous lemon ricotta pancakes, not knowing that ricotta was a type of cheese. However, he would have saved the embarrassment if he had just asked. We hope this teaches you the importance of thinking before reacting.
Kanye Thoughts On Water Bottles In Planes
A series of enigmatic tweets have marked Kanye's 12 years on Twitter. Though he has gone through a bit of evolution during that time, he has managed to maintain an edge. During his first year on the site, Kanye tweeted that he hated waking up to find a water bottle next to him on a flight.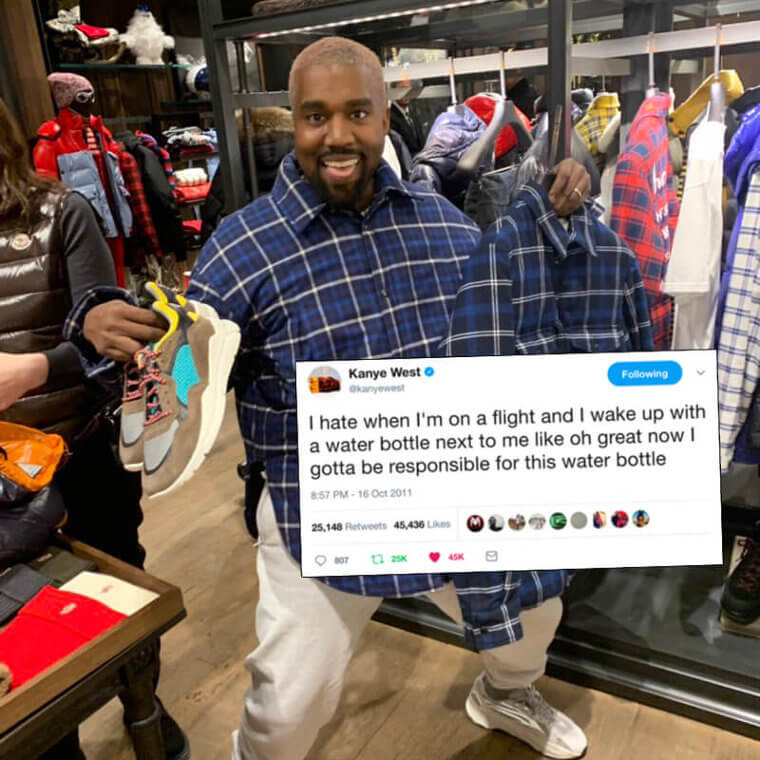 The tweet attracted a lot of attention as many people were confused. During an episode on Joe Rogan's podcast in 2020, the rapper referenced the tweet, and it seems that all he meant was he hated having to worry about holding the bottle while trying to sleep on the plane.
Charli XCX Enjoyed Watching The Hunger Games
There's no doubt that this English singer-songwriter is talented. Throughout her career, she has collaborated with other artists on major projects and recorded a lot of her own music. Back in 2014, when Lorde was asked to curate The Hunger Games: Mockingjay soundtrack album, she asked for Charli XCX's input.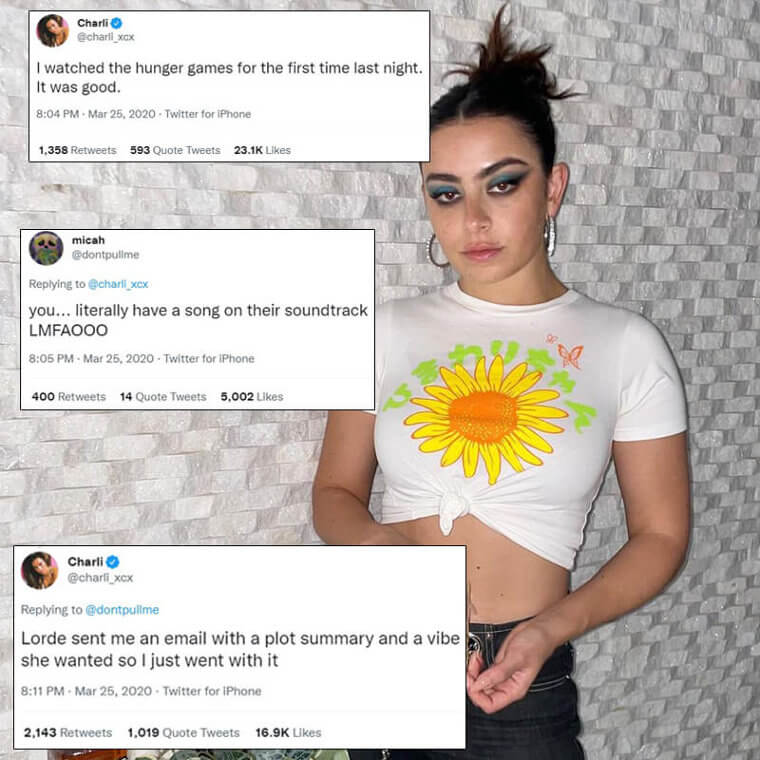 It, therefore, came as a surprise when she tweeted about watching the film for the first time in March 2020 since she had a song on the soundtrack. When fans expressed their shock, she set the record straight, saying Lorde had sent her a summary of the plot and the vibe she wanted, and she just ran with that.
Naomi Campbell's Congratulatory Message Goes Awry
English supermodel Naomi Campbell has achieved enormous success in her career as a model and businesswoman. She is also a humanitarian and supports several charities and noble causes. In October 2014, she crafted this message to congratulate Malala Yousafzai, a Pakistani activist.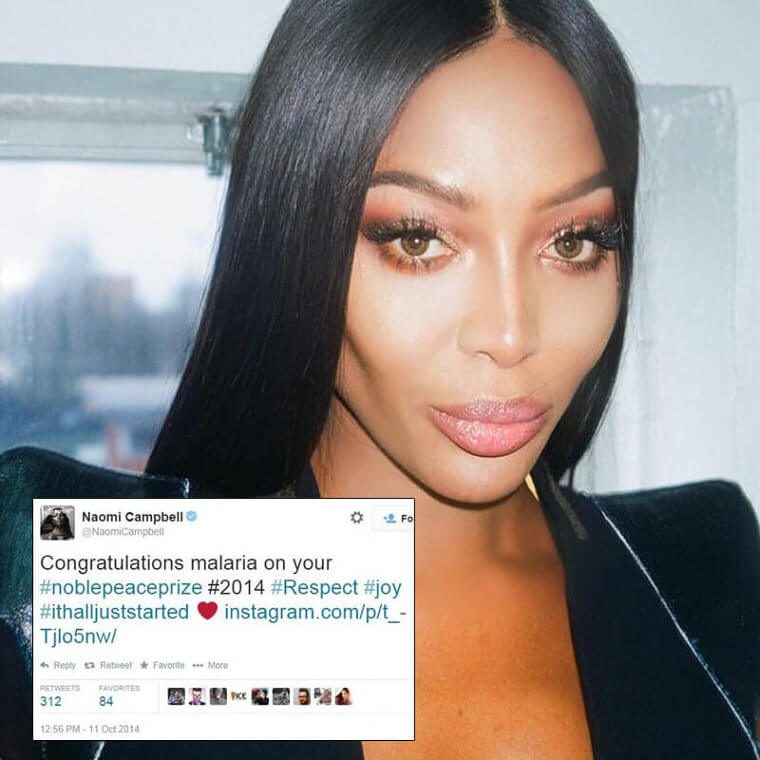 Though her heart was in the right place, the message had multiple typos, including one that tragically butchered the name Malala to malaria and wrongly spelled 'Nobel' as 'noble,' probably caused by the autocorrect function. She later deleted it and apologized, saying she and her phone seemed at odds.
Beyoncé Crops Out Kelly Rowland From A Photo
After Destiny's Child broke up, the members launched solo careers. Though the three don't sing together anymore, they still have a relationship. Beyoncé and Kelly Rowland's relationship has been said to have been a bit sour several times in the past.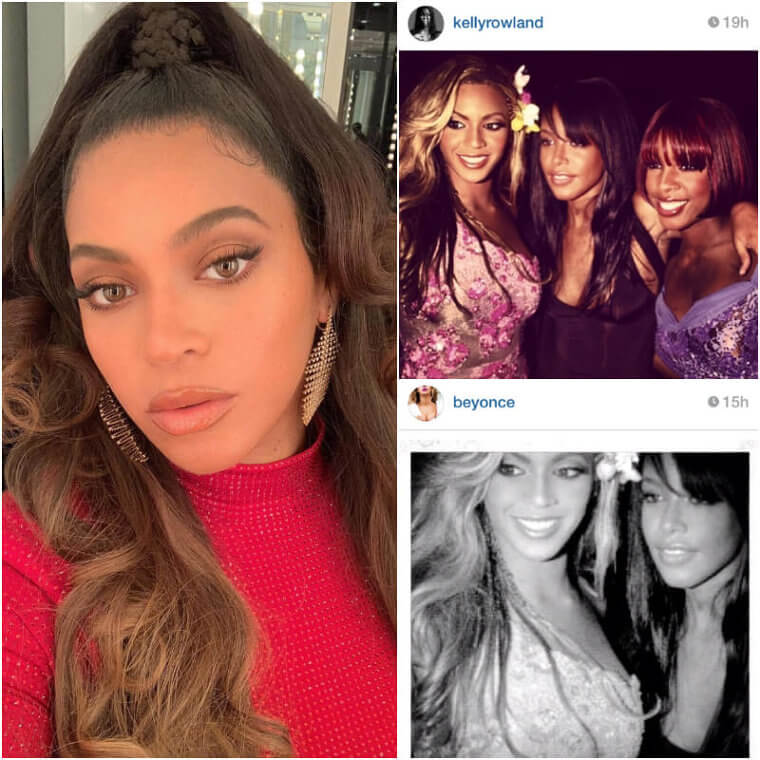 In January 2014, for example, Beyoncé posted a photo of herself and the late beloved singer, Aaliyah, to commemorate what would have been her 35th birthday. Kelly had also posted the same photo. Only the one she shared featured the three of them. Fans quickly noticed Beyoncé had cropped Kelly out of hers and questioned her motives, speculating they were not on good terms.
Rob Kardashian Lies About Getting Into Law School
When your family has been in the limelight for years, you learn to take precautions and be mindful of everything you say and do since you know people will examine it with a fine tooth comb. Rob Kardashian made the mistake of lying on Twitter, of all places, and as expected, he received a lot of backlash for it.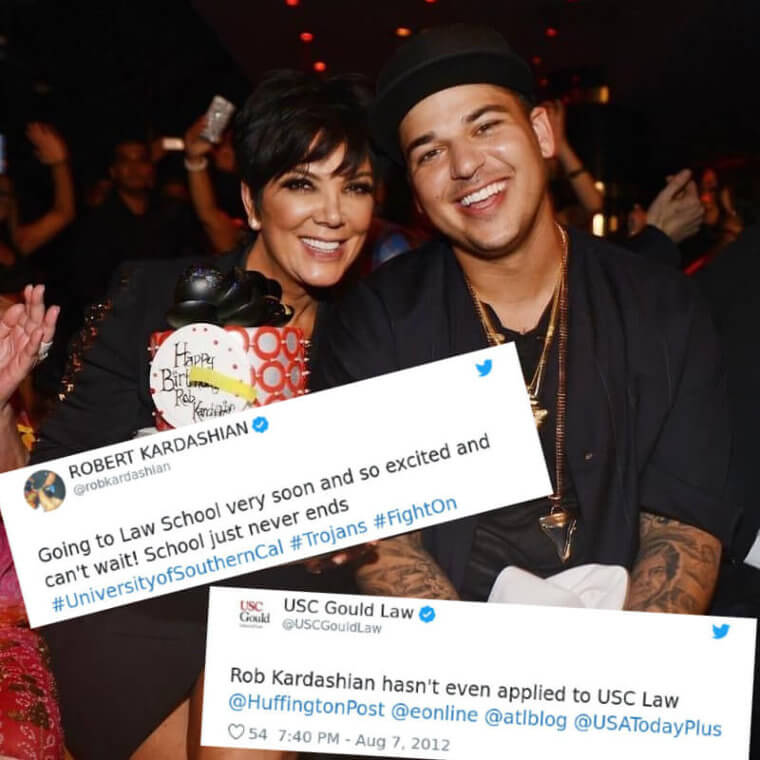 The school he claimed he was going to, U.S.C's Gould Law, saw the tweet and replied that he hadn't applied but wished him all the best at law school. Though we'll never know what possessed him to make such a stupid decision, we hope he learned his lesson.
Courtney Love's Input On The Ill-fated Malaysian Airlines Flight 370
The disappearance of Malaysia Airlines Flight 370 on 8th March 2014 has become one of the modern world's mysteries. Since its disappearance, numerous man hours have been dedicated to its search, but to this day, only a few fragments of the plane have been recovered.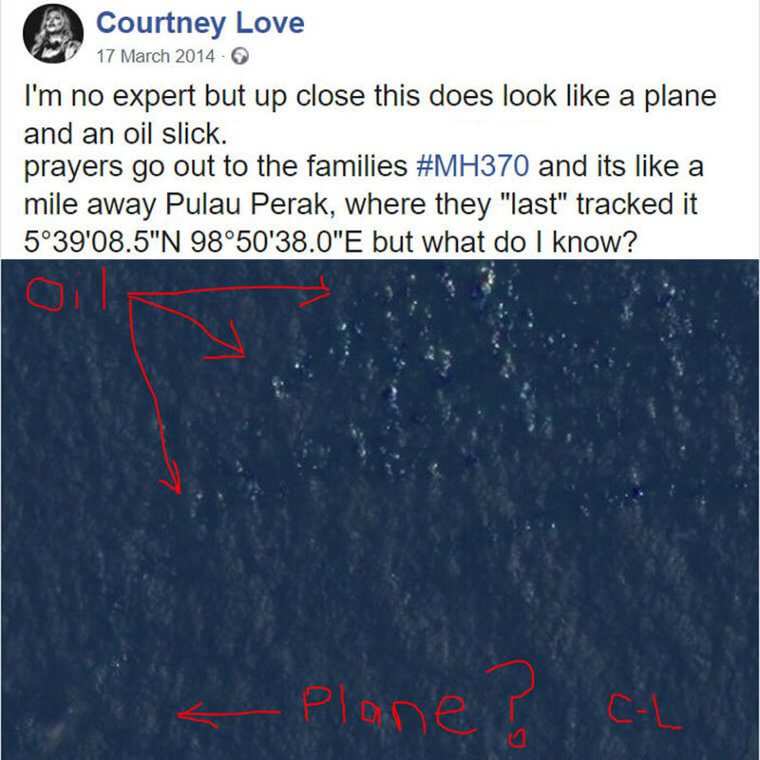 When such disasters happen, people often come together to offer help in whatever way they can. When Courtney Love saw a call to search for the plane online on Tomnod.com, she decided to help. After she thought she had found it, she posted a picture of her findings on Facebook, but it turned out she was wrong.
Jane Lynch Asks Twitter To Help Her To Stop Trending
Several celebrities have switched careers from entertainment to actively pursuing their political ambitions or behind the scenes. Sometimes, that ends up working for them, like in the case of Arnold Schwarzenneger, who served as the Governor of California for two terms. However, saying the wrong thing will cost you.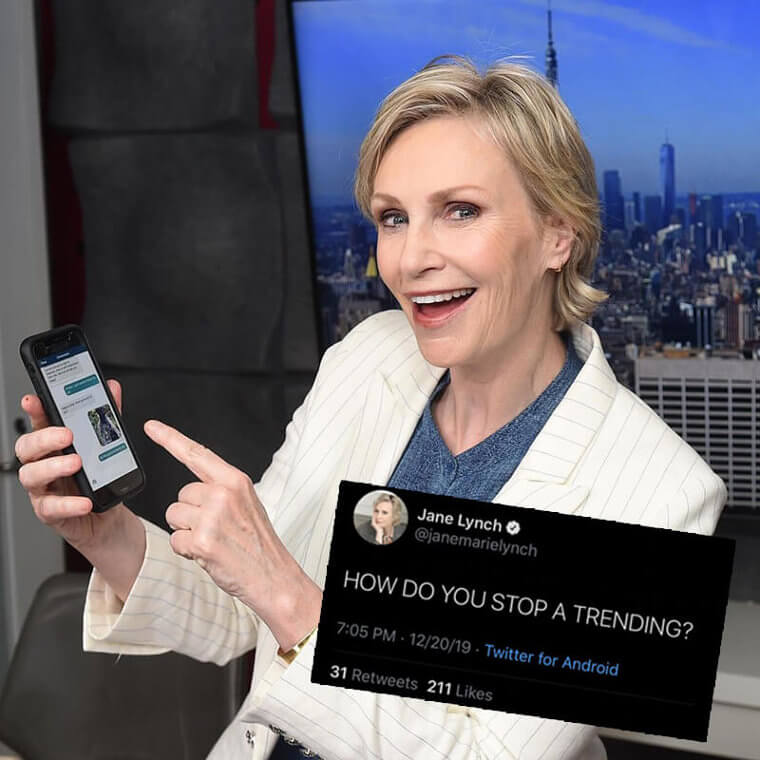 Jane Lynch, for example, came to the defense of a Presidential candidate who was accused of cajoling billionaires. Her words made her trend, and she only fanned the flames when she tweeted asking how she could stop it. She deleted it, but not before people took screenshots and laughed about it.
Bebe Rexha Shows Just How Bad She Is At History
Most of these bloopers would not exist if these celebrities had just done a little research on Google. It takes less than a full second to get the answer sometimes. A good example is this tweet. Someone went on Twitter to ask Bebe Rexha what period she would go to if she was given a chance to time travel.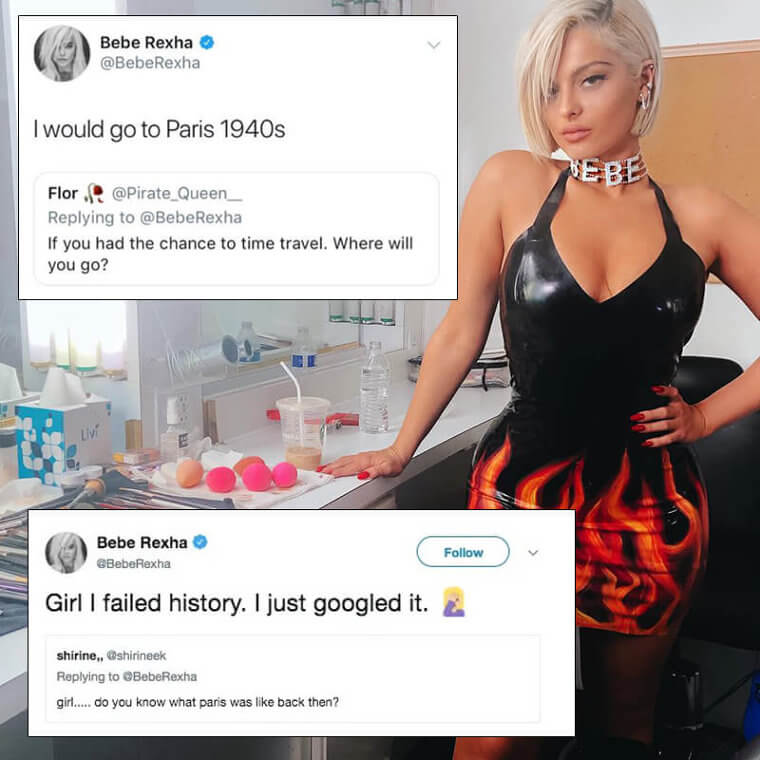 The American pop star said she would go to Paris in the 1940s. Nazis occupied Paris in the 40s. There's no way anyone would want to live there during that time. After she realized it, she tweeted back, saying she failed history. Clearly.
Lorde's Tragic Mistake On Instagram
Lorde's day off took a turn for the worst when she uploaded a photo of a bathtub with this caption from Whitney Houston's most famous song. Whitney tragically died from accidental drowning in February 2012 in a bathtub at the Beverly Hilton. When people saw the post, they were mystified.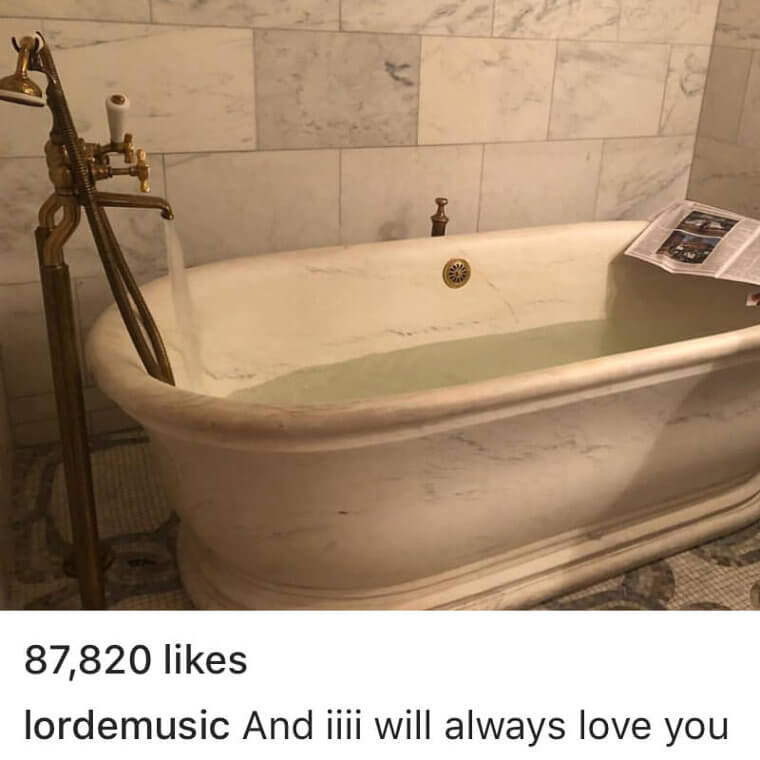 However, some of them came to her defense, saying she probably had no idea what she had done and was probably just sitting in her bathtub completely unaware. In less than an hour, Lorde took down the post and apologized, saying she made a mistake by choosing that quote and was only excited for a bath.
Bow Wow Gets Caught Lying About A Private Jet
Rapper and actor Bow Wow, also known as Shad Moss, posted a photo of a private jet in 2017, saying he was traveling to New York. Since he has a successful career and leads a rich and famous lifestyle, it was easy to believe. However, it turned out that he was lying about flying private since someone spotted him on a commercial flight to New York just a short while later.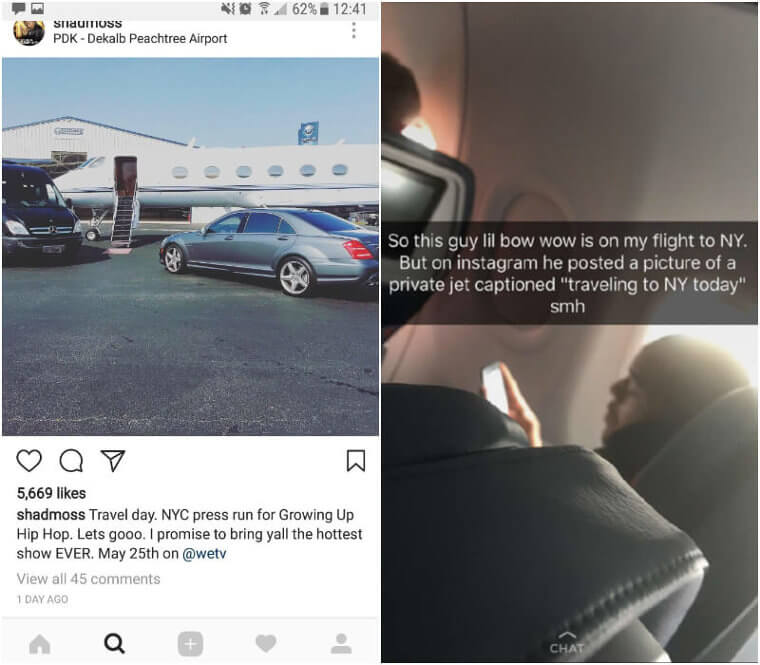 The stranger took a photo of Bow Wow and posted it, saying they were on the same flight to New York. Though he later admitted he lied, the incident gave rise to the #BowWowChallenge that proved quite popular, which is unfortunate for him.
Mia Farrow Lands In Trouble After Forgetting To Crop A Photo
American actress and activist Mia Farrow has been lauded for having an active and engaging social media presence. She landed in trouble in 2015 when she posted a photo to wish her daughter a happy birthday. It included the search history that read 'Mia Farrow and her black children.'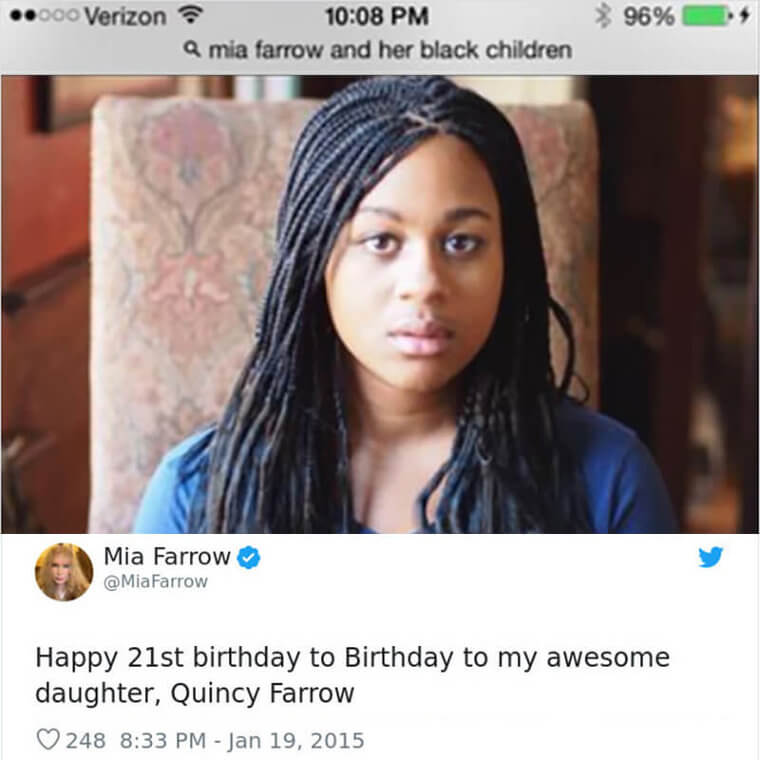 She later deleted the picture, edited it, and reposted it without the search term. It was, however, too late since people had seen it. Farrow explained, saying she got the picture from a friend and didn't think to check its source before posting.
Frankie Muniz Shoots His Shot On Twitter
Ex-child star Frankie Muniz shocked people in September 2019 when he very brazenly sent this suggestive tweet and tagged Lizzo. We don't blame him. Lizzo is a goddess. Malcolm In The Middle star was not very active on social media before this, but we are sure he gained much more recognition afterward.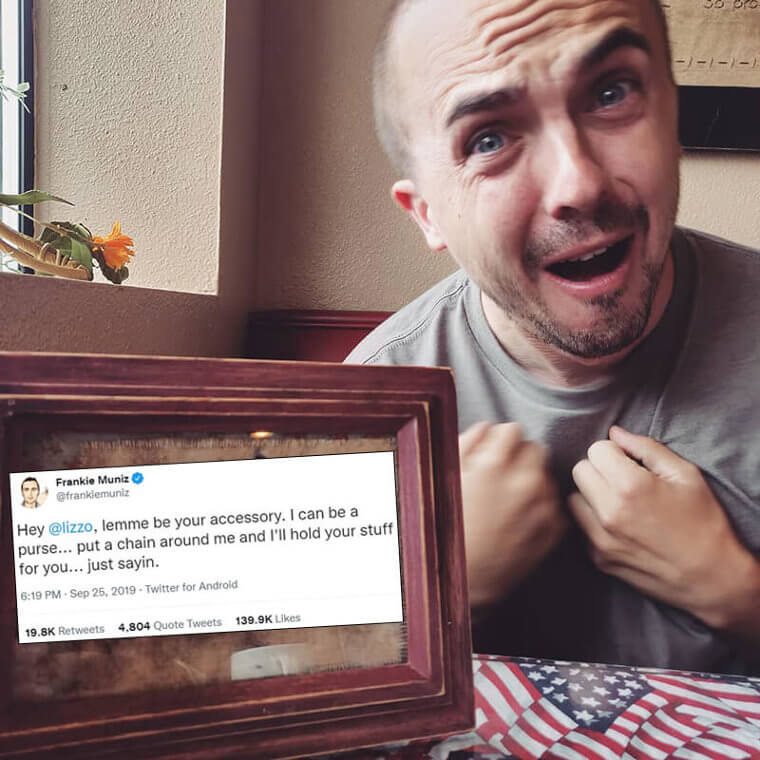 People had a lot to say. Most followers said they were inspired to shoot their shots now that he had done this, while others stuck around to see Lizzo's reply. She replied with a single word, Accessorary*, referring to a lyric in her song, Tempo.
50 Cent's Special Relationship With His Grandmother
If you follow 50 Cent on Twitter, you know that sometimes his posts are hilarious. To date, some of his funniest tweets revolved around his late grandmother, Beulah Jackson, with whom he shared a wonderful relationship. Mrs. Jackson raised 50 Cent from when he was eight years old after his mother's untimely death.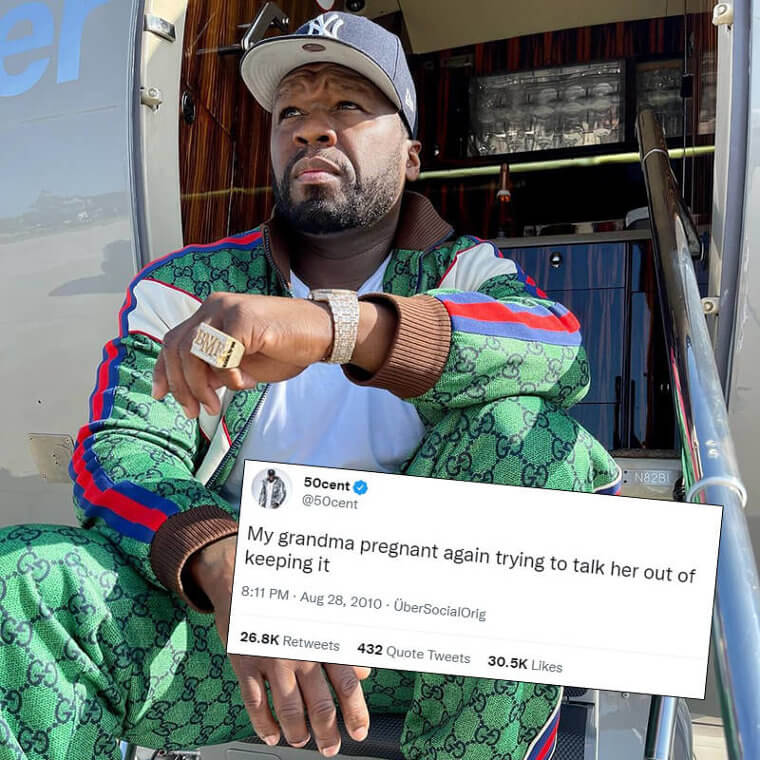 In August 2010, the rapper tweeted to express shock when his grandmother asked him to take out the trash. A few days later, he tweeted an even more outrageous message saying he was trying to talk his grandmother out of keeping a pregnancy. His hysterical post received numerous likes, comments, and retweets.
Michael Caine Denies Being Locked In An Attic
Sir Michael Caine has one of the most recognizable voices in Hollywood. He has been acting since the 60s, and with a career spanning close to seven decades, he has portrayed numerous exemplary characters. Caine also has an active social media presence boasting well over 700,000 followers on Twitter alone.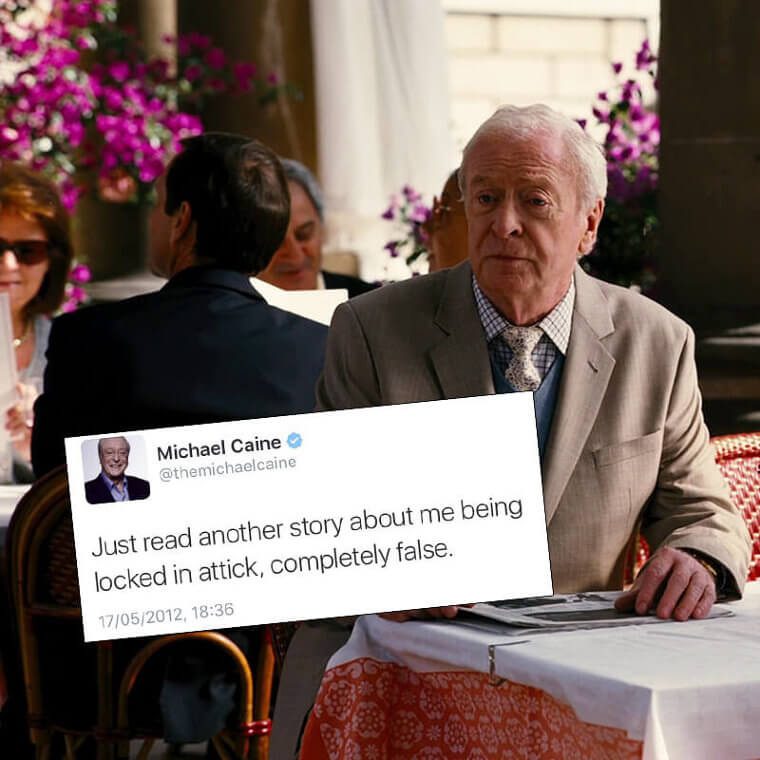 In 2012, he tweeted to deny claims about being locked in an attic. In the real sense, there were reports about him falling asleep in a dressing room on the set of Now You See Me and being locked in accidentally. The actor came forward to deny that report.
Rita Ora's 'Fans' Let Her Down
Fans are essential for any celebrity to prosper. Having a solid fanbase keeps you motivated and your career afloat. With that said, building a fanbase is not easy. You have to be authentic, consistent, and relatable. You could end up feeling humiliated like Rita Ora when you don't have one.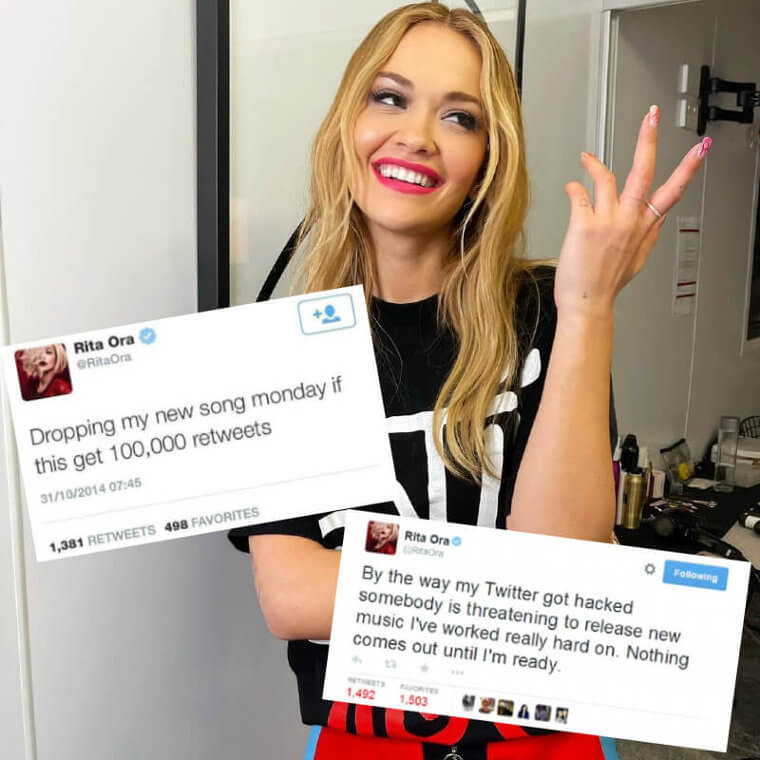 In 2014, a tweet was sent from her account saying she would release new music the following week if she got 100,000 retweets. Unfortunately, the tweet only got 2000. The post was later taken down, and Ora claimed she had been hacked. No one believed her, though.
Jonathan Cheban Gets Humiliated By his Followers
Just like Rita Ora, this guy was seriously let down by his social media followers. Jonathan Cheban, also known as Foodgod, is a TV personality, entrepreneur, and former publicist famous for being featured as Kim Kardashian's best friend on the reality show Keeping Up With The Kardashians.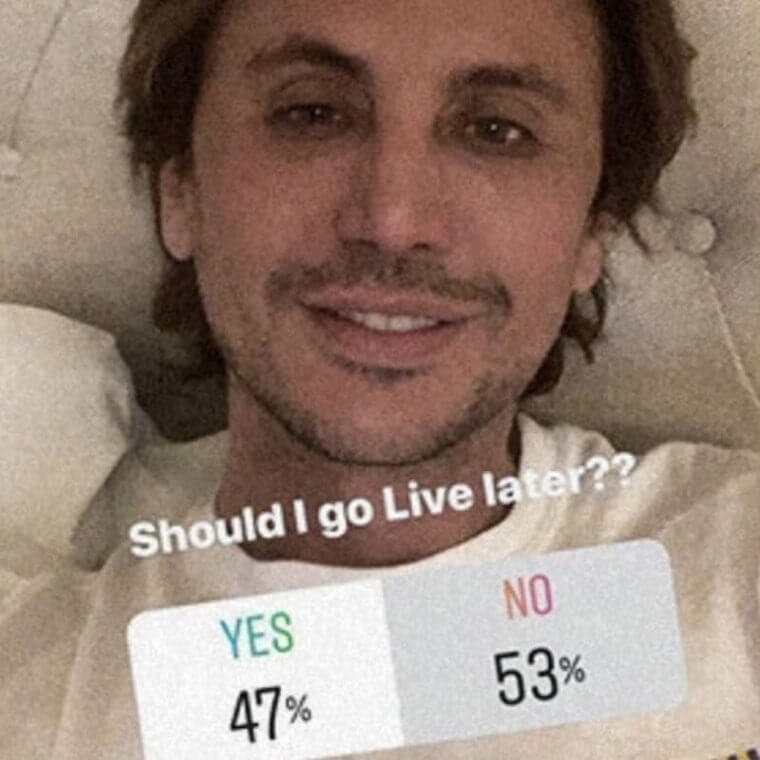 He has made a name for himself in the PR industry and other ventures. Jonathan decided to do a poll on Instagram, asking his followers whether he should do an Instagram live recording. To his disappointment, more than half of them voted against the idea. We can only imagine the embarrassment and humiliation he felt.