The 50 Best Burgers You Can Find in America
By Anthony K May 14, 2023
---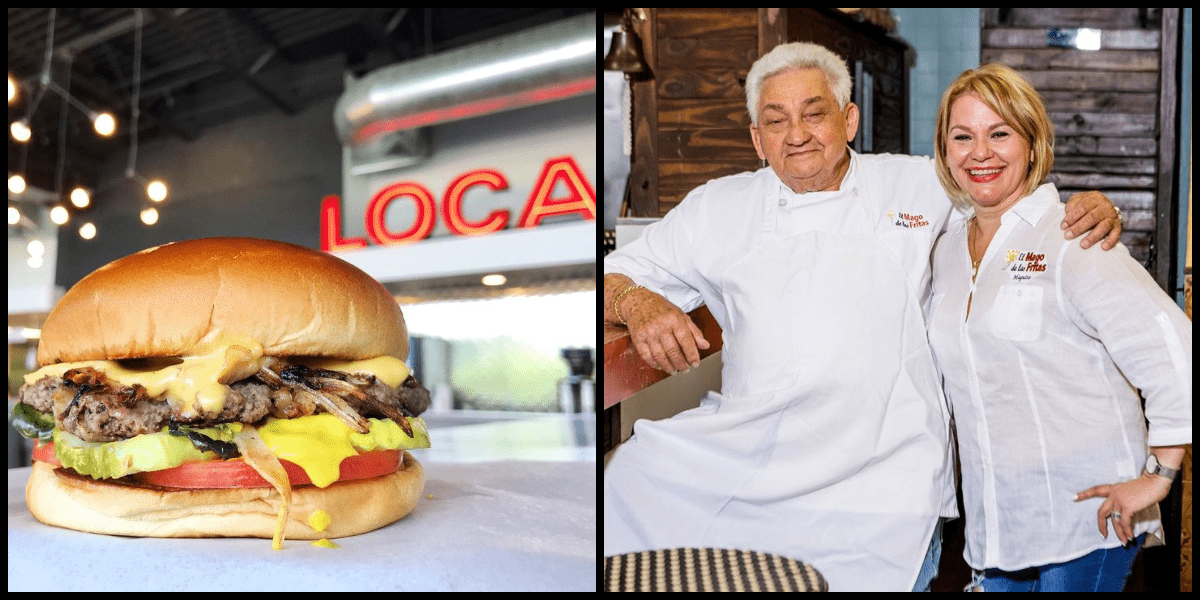 Burger or pizza? An age-old argument that many people find themselves asking their friends. It's hard to decide which one is better. But, we can all agree that it is hard to pass up a burger, and they are not going anywhere anytime soon. Actually, they are only getting more popular with every passing year. Burgers have been around for centuries, and the recipes and toppings for them are constantly changing, considering the location, the chef's preferences, and customers' reviews. While burgers seem easy to prepare, not every joint will meet your standards, and the competition is cutthroat. If you are on the hunt for the best burger, we are here to help you. This article covers the best burger in every state, according to reviews. Now, you can easily find the most delicious burger in town to satisfy your craving!
Montana
In 2015, Kelsey and Travis Walnum started flipping burgers out of a camper van in Missoula before moving into a permanent restaurant downtown. Their new joint, Wally & Buck, serves local grass-fed beef and is cooked on a fire grill.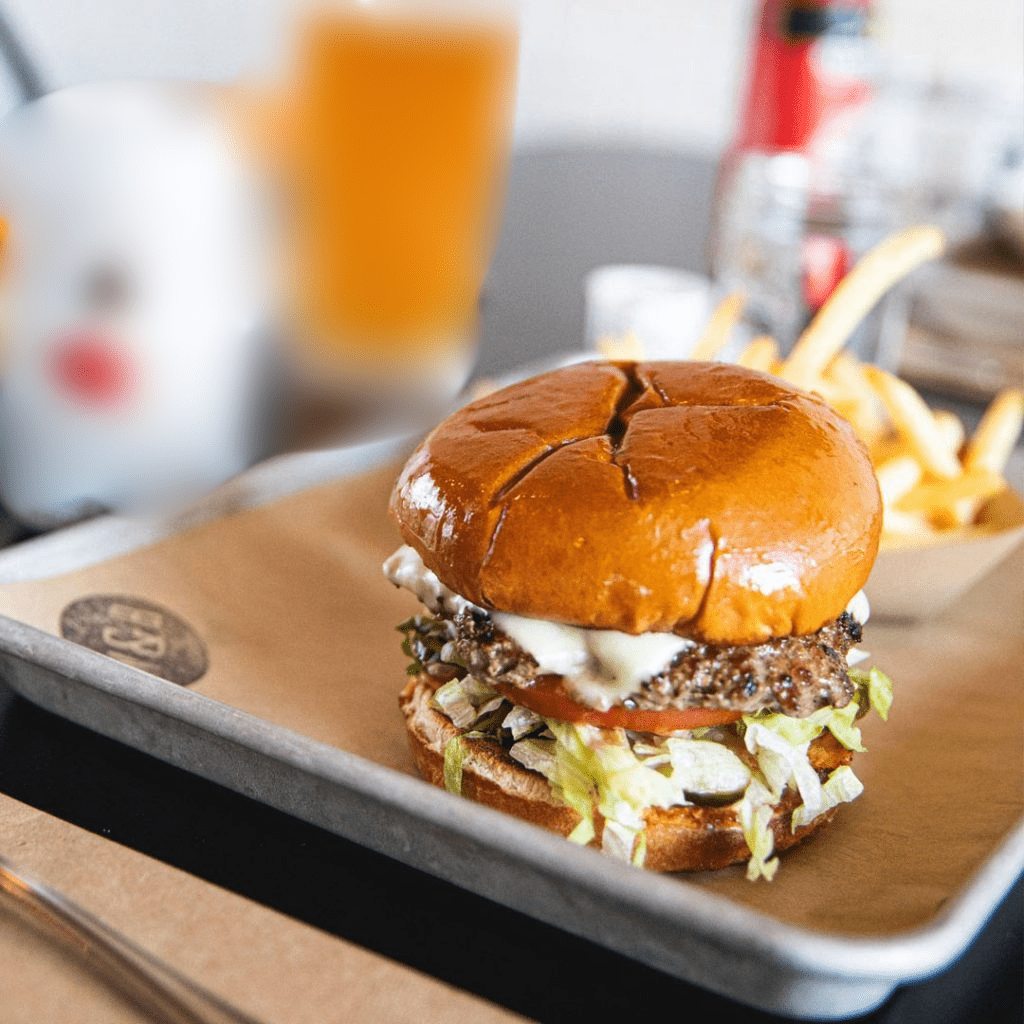 Burgers from Wally are topped with crisp cheddar, secret house sauce, bacon jam, and crunchy vegetables. Brioche buns are nice and pliable to complement their bean burger, making it an ideal vegan option for both vegetarians and carnivores in Montana.
Virginia
When you discover that your next best burger is present in a tavern, you may laugh it off and rush to the next available burger joint. After more than nine decades of operation in Roanoke, Texas Tavern has delivered quality service and food for its customers.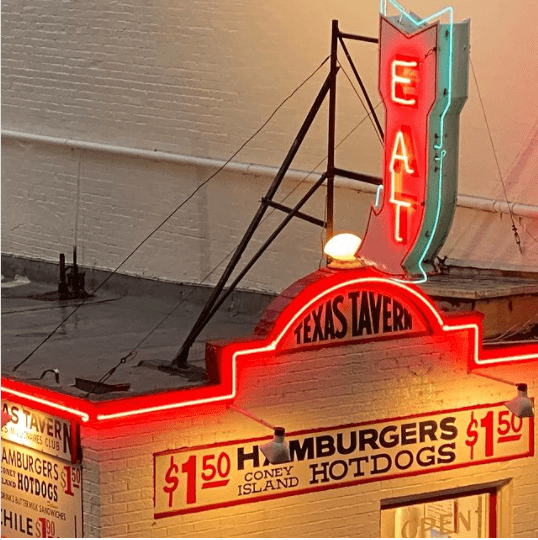 You can order chile dogs and Cheesy Westerns comprising a cheeseburger and a fried egg at $3. The burger also contains sweet relish, pickles, and onions. As a sign on the door reads, men, teenagers, and ladies enjoy eating at Texas Tavern.
Washington
Most parts of Seattle have easy access to burgers in splashy steakhouses and secluded neighborhood bars. However, most people will agree that Dick's Drive-In is the best destination for modestly sized burgers available at affordable prices.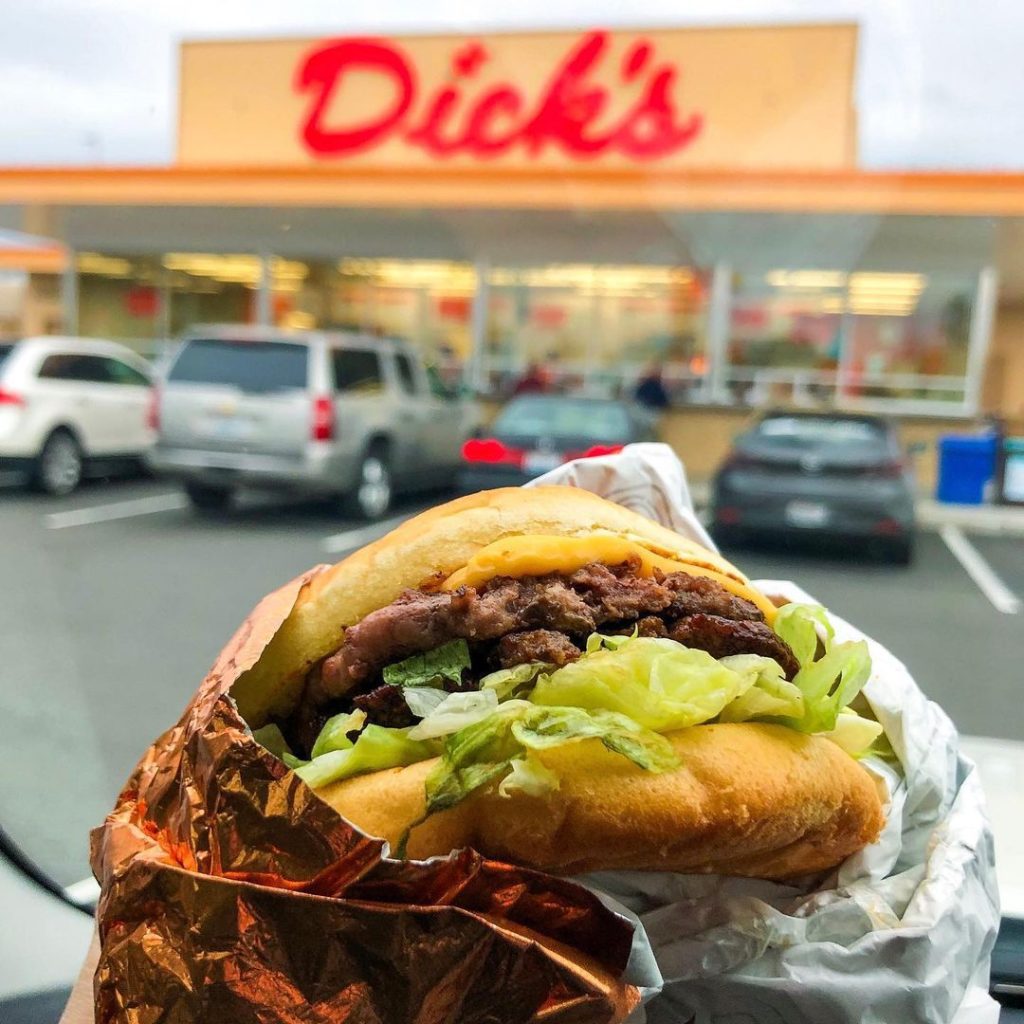 Besides the delicious hamburgers, you can order state-of-the-art milkshakes and top-flight fries prepared to perfection. Each burger is made of well-cooked fresh beef and locally baked buns delivered daily, while the French fries are made of hand-cut potatoes cooked in sunflower oil.
Missouri
It's very disappointing bearing witness to your favorite restaurant shutting down due to challenges beyond your control. In Kansas City, you will be lucky to visit Town Topic, a restaurant that has been in operation since 1937 at a little diner located at 20th and Broadway.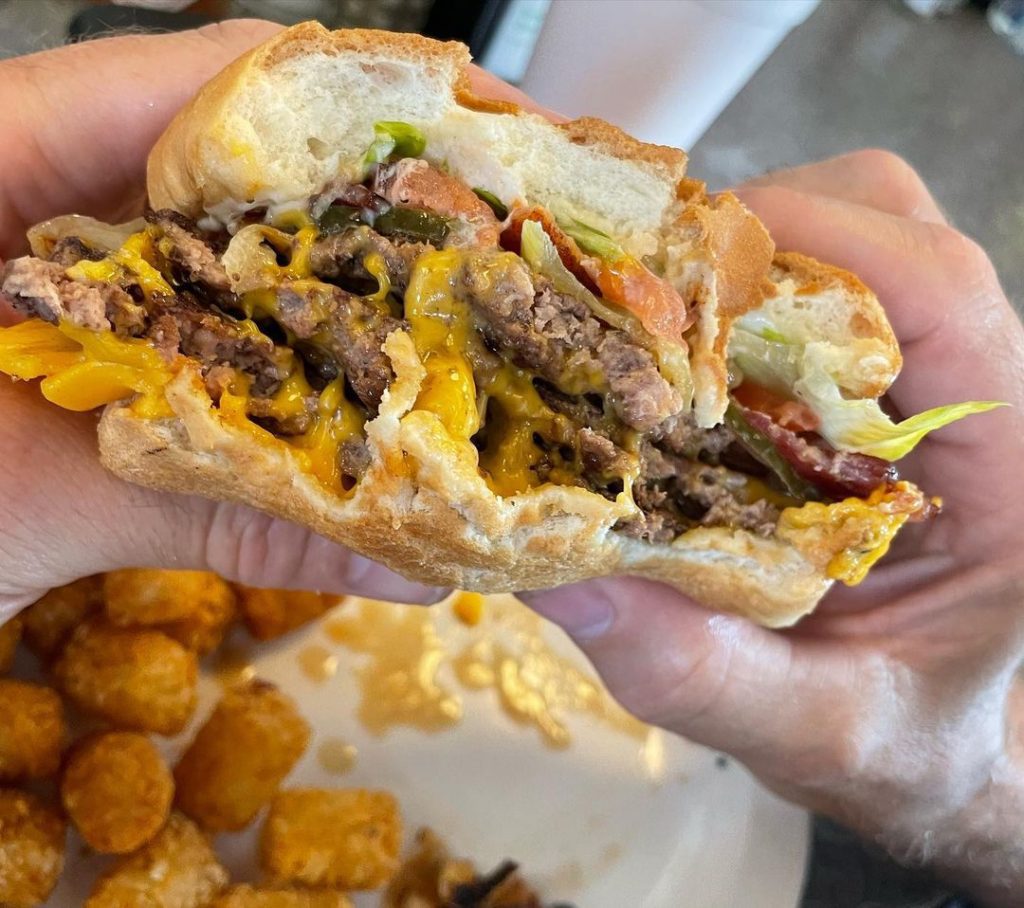 You may visit Town Topic at any time of day all week. Burgers are made with fresh beef pressed on the flat top with generous amounts of onions and your preferred seasoning. Town Topic maintains the rich culture of a renowned burger town while surviving various adversities.
Massachusetts
When introducing burgers at Craigie on Main in Cambridge, chef Tony Maws asserted that his goal was to prepare the best burgers needed by the market instead of trying to please everybody. Craigie on Main uses the best rolls from Clear Flour Bakery for an exceptional taste.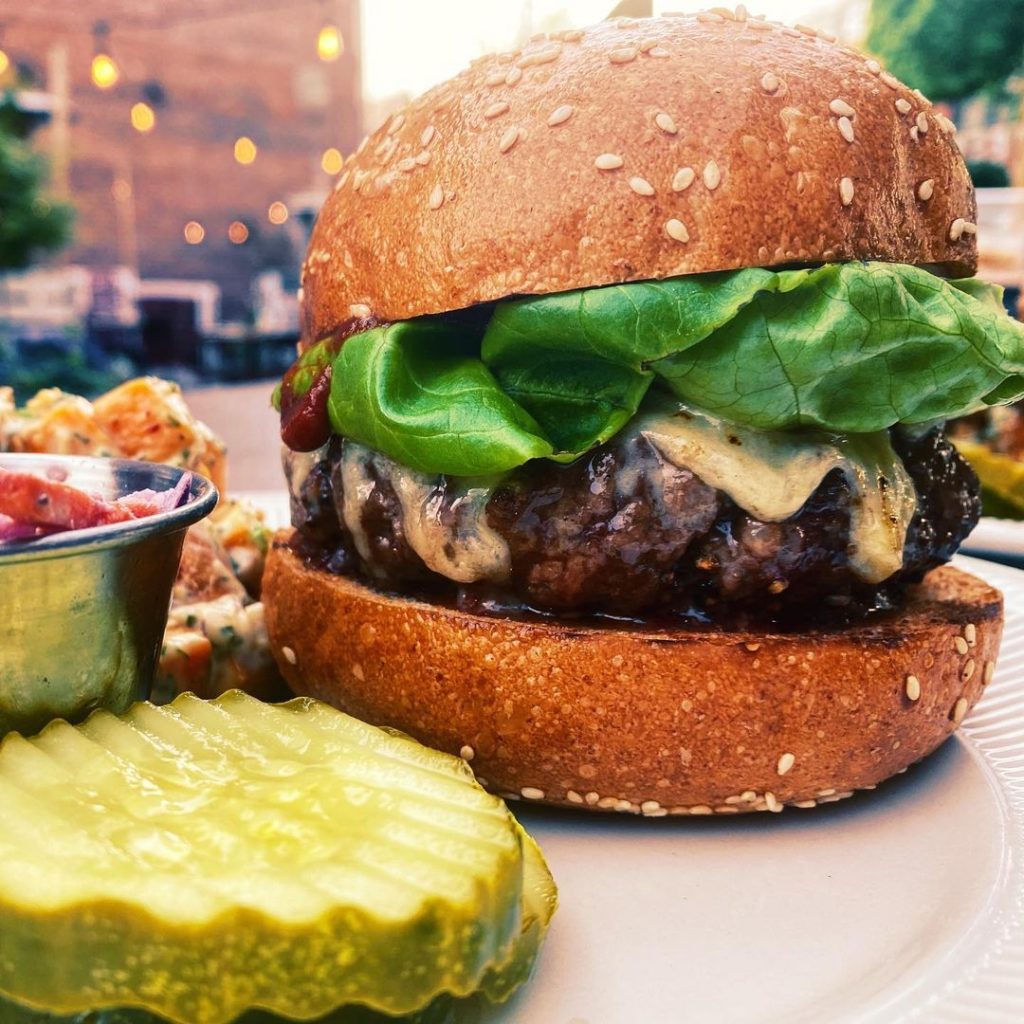 When almost half of Boston showed up to sample the burgers and were satisfied, Craigie on Main cemented its place as the top burger destination. The restaurant has maintained the exclusive burgers produced with grass-fed local beef, red onions, lettuce, and house-made ketchup.
West Virginia
Jim's Drive-In in Lewisburg is a renowned destination for locals and vacationers visiting Greenbrier County. With a history of almost half a century, it has received great reviews and is loved by the locals. Visitors have access to the best meals and entertainment here.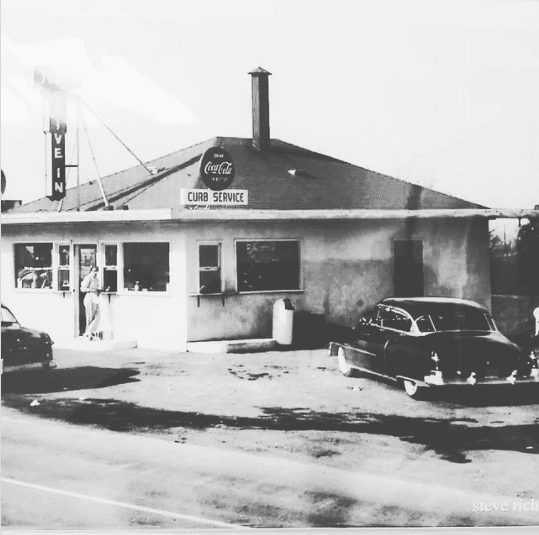 Jim's Drive-In serves its clients delicious slaw dogs, stellar shakes, and quality burgers. Each burger is fresh with hand-formed patties finishing with superb charring. Complete the classic burger with onions, cheese, tomato, and lettuce to make every bite memorable.
Illinois
In 1942, Armenian immigrants opened the Top Notch Beefburgers on the southside before relocating to the current location in 1950. As the name suggests, Top Notch Beefburgers prepares first-class burgers ground fresh, top round in-house, and hand-cut fries fried in beef fat.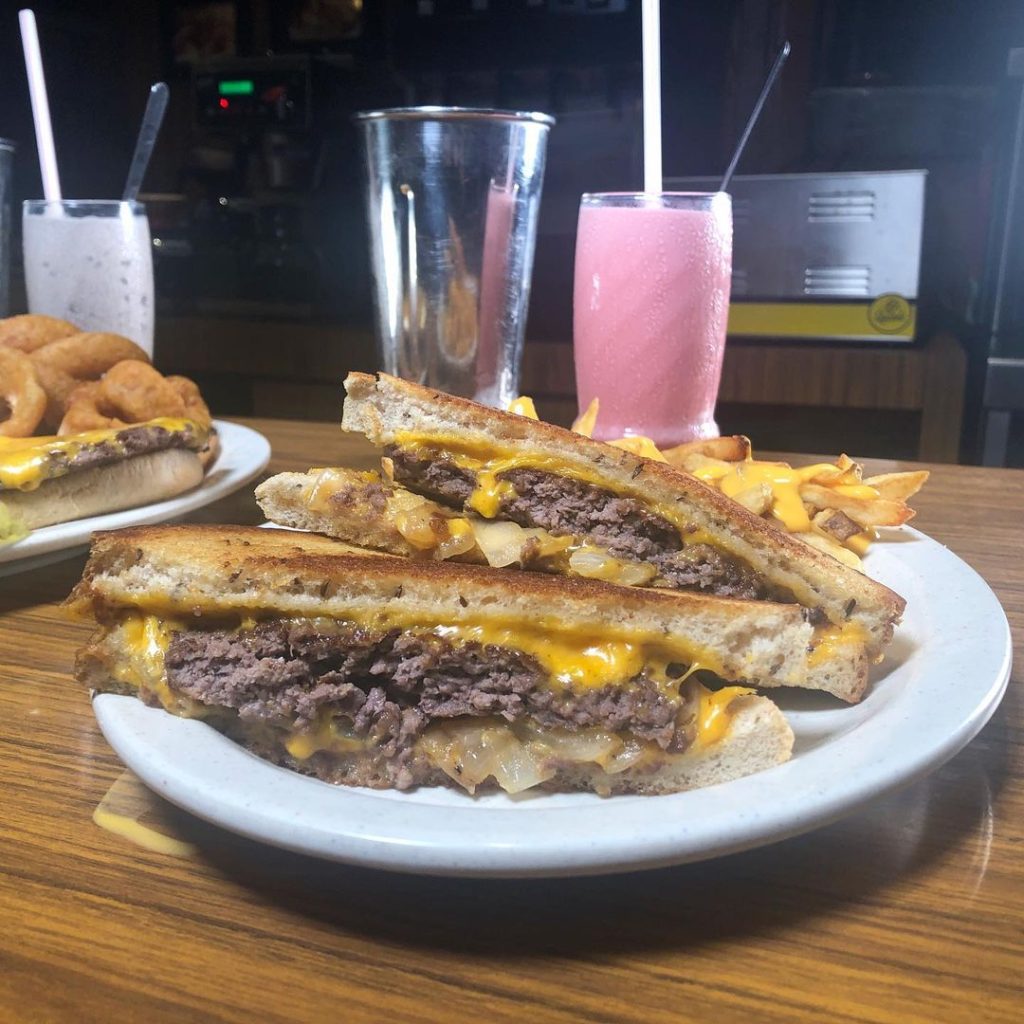 Top-Notch Beefburgers maintains a classic old coffee shop setting with spacious booths, a long counter, and serves little league teams on summer nights. Going beyond the regular burger, you may order a classic patty melt stuffed between crispy slices of buttery rye with heaps of American cheese and grilled onions.
Minnesota
Jucy Lucy has grown more popular among consumers of different ages, preferences, and tastes across the US. For the perfect taste of the iconic Jucy Lucy, schedule a visit to Minnesota for the cheese-stuffed burgers and yummy sides, more specifically at The Nook.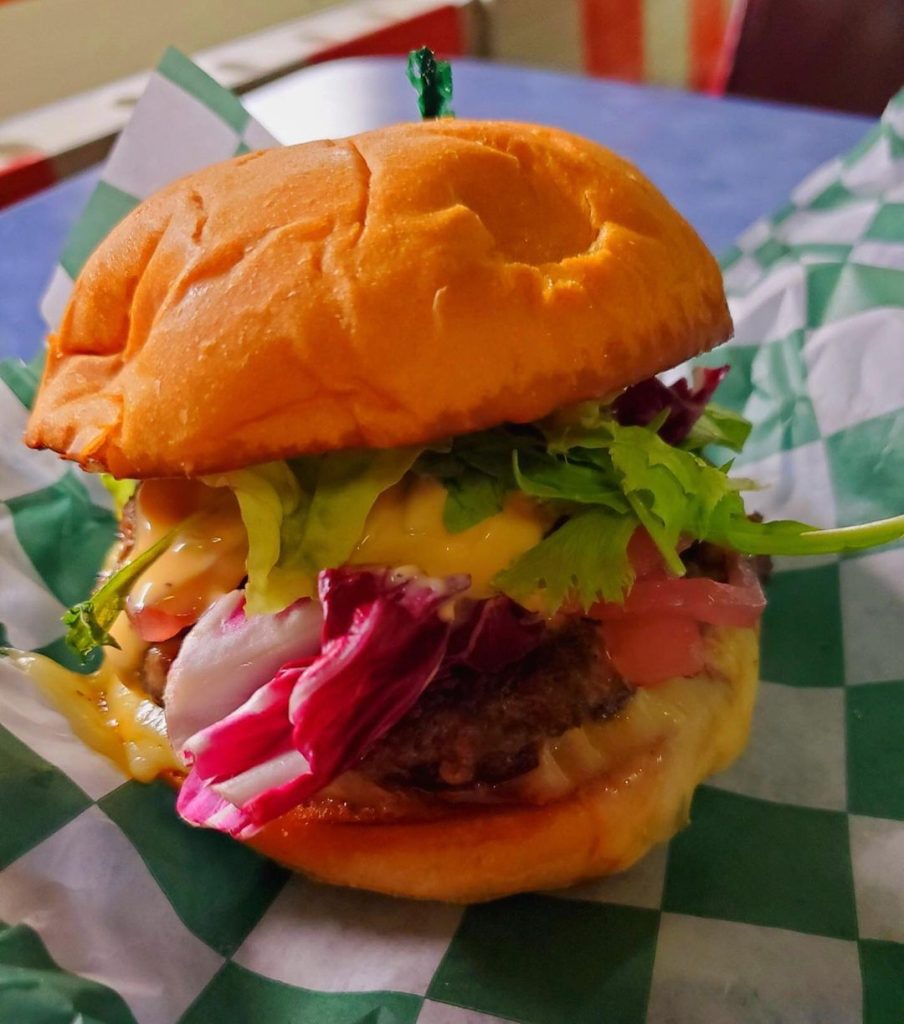 At the Nook, Jucy Lucy is referred to as Juicy Nookie with a perfect combination of artistry and excellent choices of ingredients. The burger is made of art-quality meat, your preferred American cheese or cheddar, and a soft bun that holds everything together.
Wisconsin
How would you know that you're in the perfect steakhouse like Solly's Grille in Milwaukee? Most folks argue that your dry-aged ribeye should come out sizzling in addition to the sight of rich butter melting into the veined parts of beef, hence no need to jolt at this sight.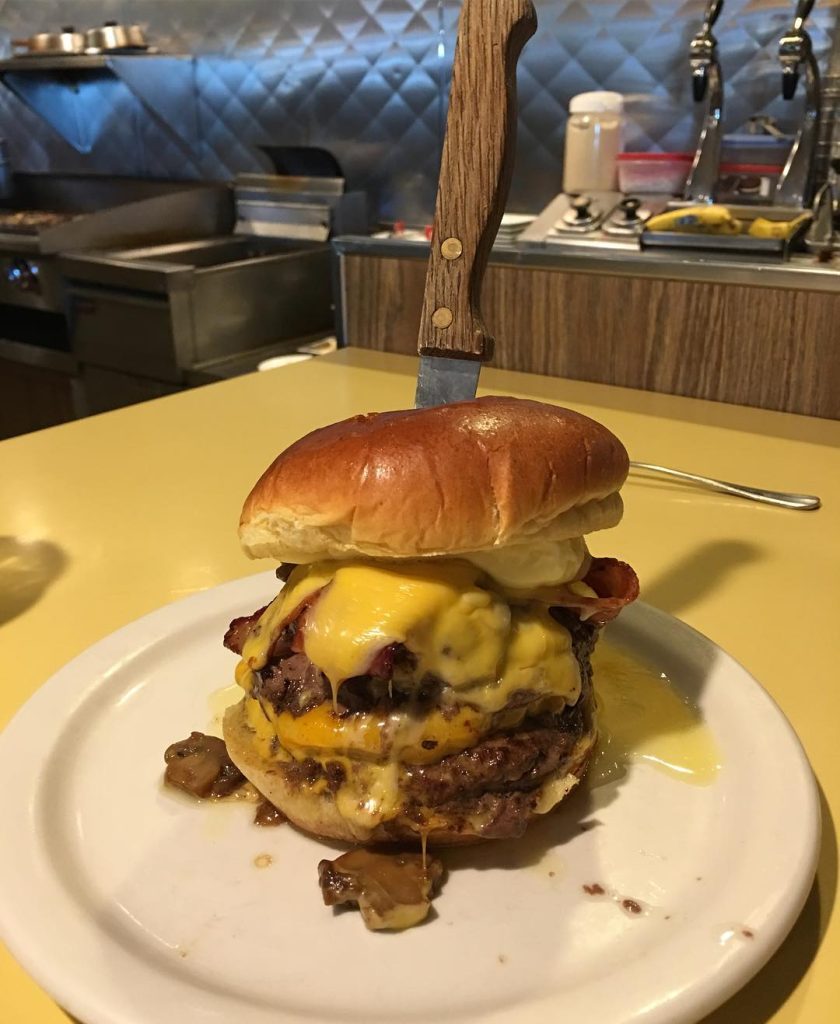 Solly's Grille prepares burgers with a quarter pound of sirloin from a local butcher, a pool of salty Wisconsin butter, and stewed house onions that will leave you craving for more. You may visit the establishment or order a burger to-go that meets your tastes and preferences.
Connecticut
Connecticut has a long-running affiliation to dishes like pizza and hamburgers. Louis' Lunch has served different generations since the 1800s with a trademark recipe for the juicy, default-to-medium burgers riddled with ripe tomato slices, griddled onions, and melted cheese.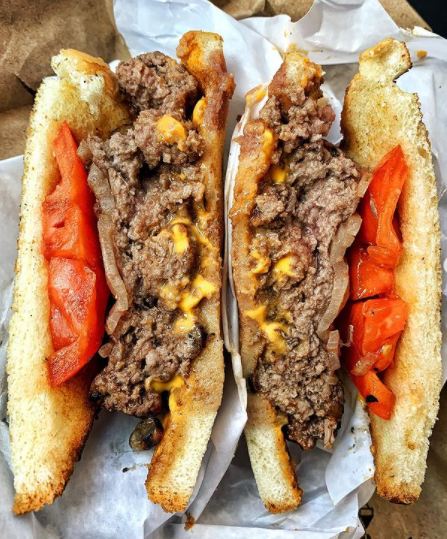 Louis Lunch, the birthplace of the hamburger sandwich, is recognized by the Food Network and the Travel Channel as burgers prepared in original cast-iron grills dating back to 1898. The class burgers are hand-prepared with freshly ground meat served on white toast, the same way it was prepared when the joint opened.
Nevada
As they say, what happens in Vegas stays in Vegas. Unfortunately, after getting a taste of the burgers at Bazaar Meat, you shall be ranting and raving to friends and relatives about how delicious they are. The restaurant serves unique dry-aged steaks with shredded iceberg, melty pub cheese, and lettuce.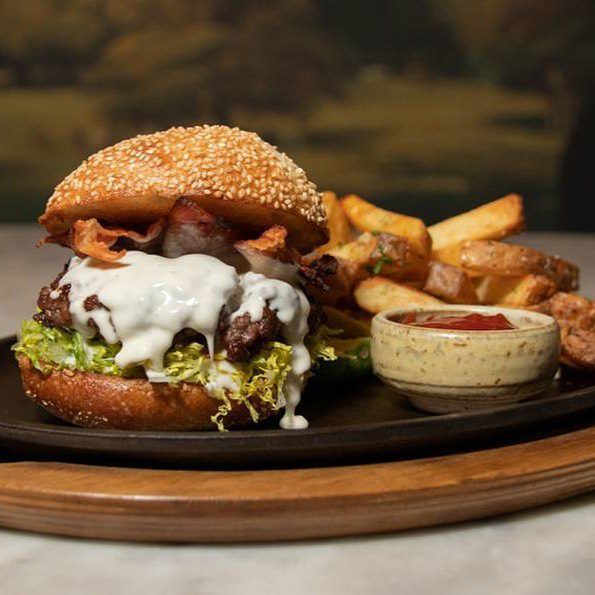 Owing to global changes in feeding habits during the pandemic, the restaurant recently made relevant changes to their burgers. Each burger is served on a perfect house-baked sesame bun with a generous patty blending the brisket and wagyu short rib together in equal proportion.
Wyoming
In the 1960s, Harlem experienced constant changes and readjustment of societal norms. Investors like Nick Skorup took advantage of the changes to open up the Grub's Drive-in to feed the Harlem Globetrotters so they could have an easy time finding food.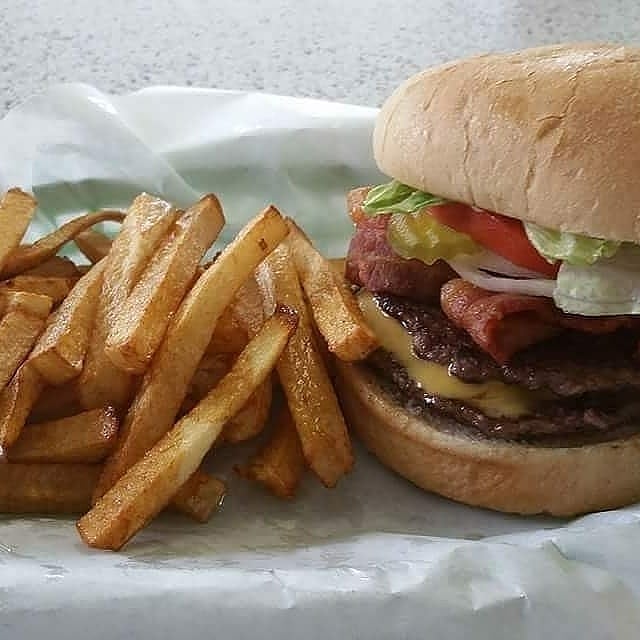 By feeding individuals from all walks, including hungry workers, the young, the old, and couples, the restaurant picked up a few tricks on how to survive in the coming decades. The establishment has maintained Skorup's recipe for cheeseburgers, with the Shamrock as the main attraction.
Mississippi
The Great Depression spearheaded various economic, social, and political changes as more folks struggled to make a living. At the time, most burger producers included less beef, day-old bread crumbs, and plenty of filler, giving rise to the slug burger.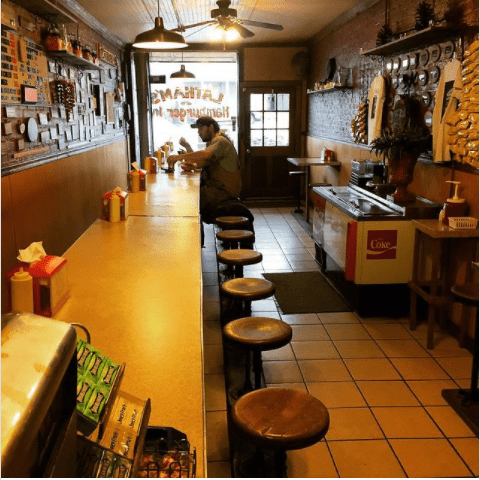 More than four decades later, Mississippi houses restaurants specialized in slug burgers. Latham's Hamburger Inn reconstructs the original pieces fried in a cast-iron skillet, with crisp edges and a perfect crunchy taste of the fritter served on a griddled bun with your preferred fixings.
New Hampshire
New Hampshire also has unique burgers to boast at Gilley's PM Lunch. Since its establishment in 1940 for mobile operations by the Worchester Lunch Car Co. in Portsmouth, it has maintained the reputation and performance of a top American diner before moving into its permanent home.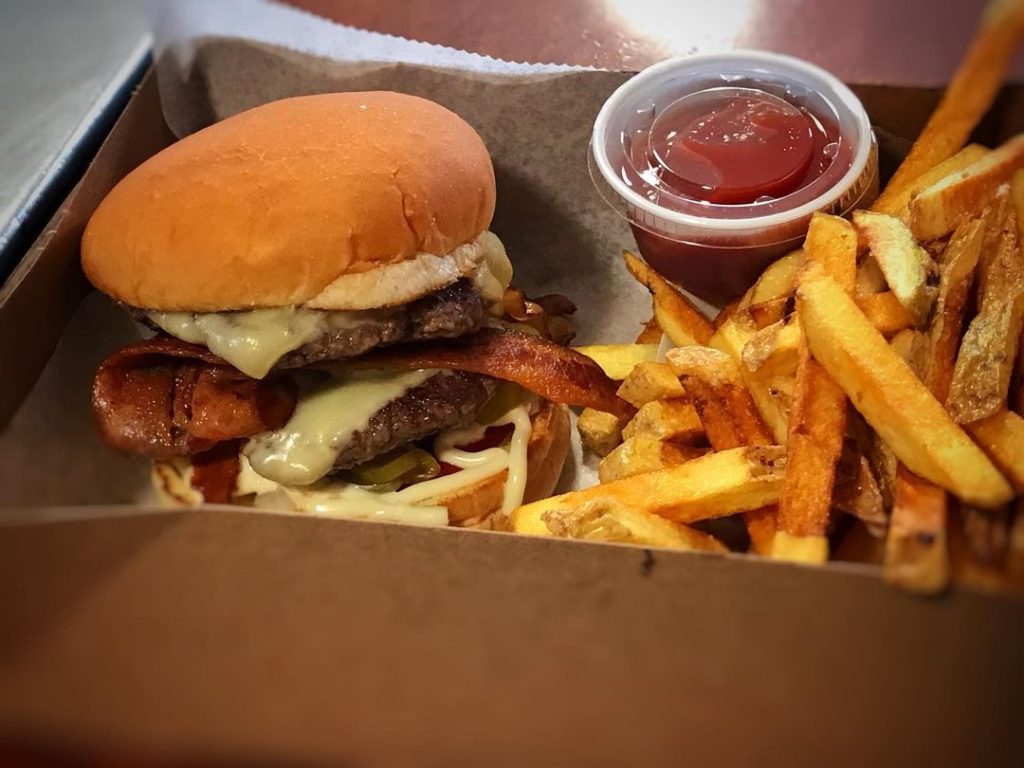 Gilley's PM Lunch takes advantage of oak interiors and vintage porcelain to add character and value to the establishment. You can order the burger served with fat slices of white buttered bread for dipping and homemade baked beans alongside the hand-cut fries.
Indiana
In Indiana, your next favorite cheeseburger is at the Workingman's Friend, a century-old family-owned and operated restaurant dating back to 1918. Several generations down the line, descendants of Macedonian immigrants have maintained the spirit of family and excellence in this joint.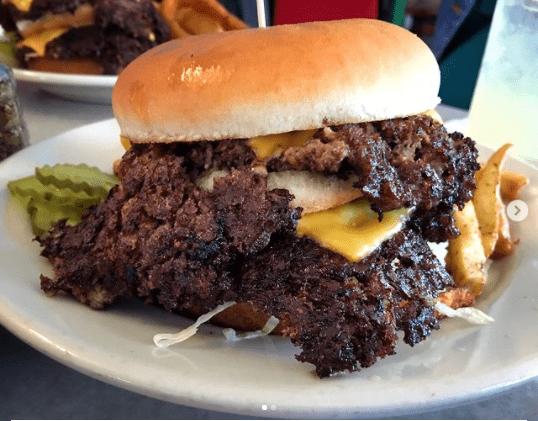 Test your limits with a double cheeseburger served Big Mac-style with cheese on both patties, mayonnaise on the bun, bread in the middle, and some shredded iceberg lettuce. You can take the meal home or enjoy it in the glass-brick bar surrounded by bright pink neon backlights.
New Jersey
A few decades ago, tiny diners were a common sight and a popular destination for fast food in the United States. In Hackensack, New Jersey, White Mama is one of the few surviving descendants of a 1939 exhibition showcasing the future of fast food, maintaining the production of healthy and delicious burgers.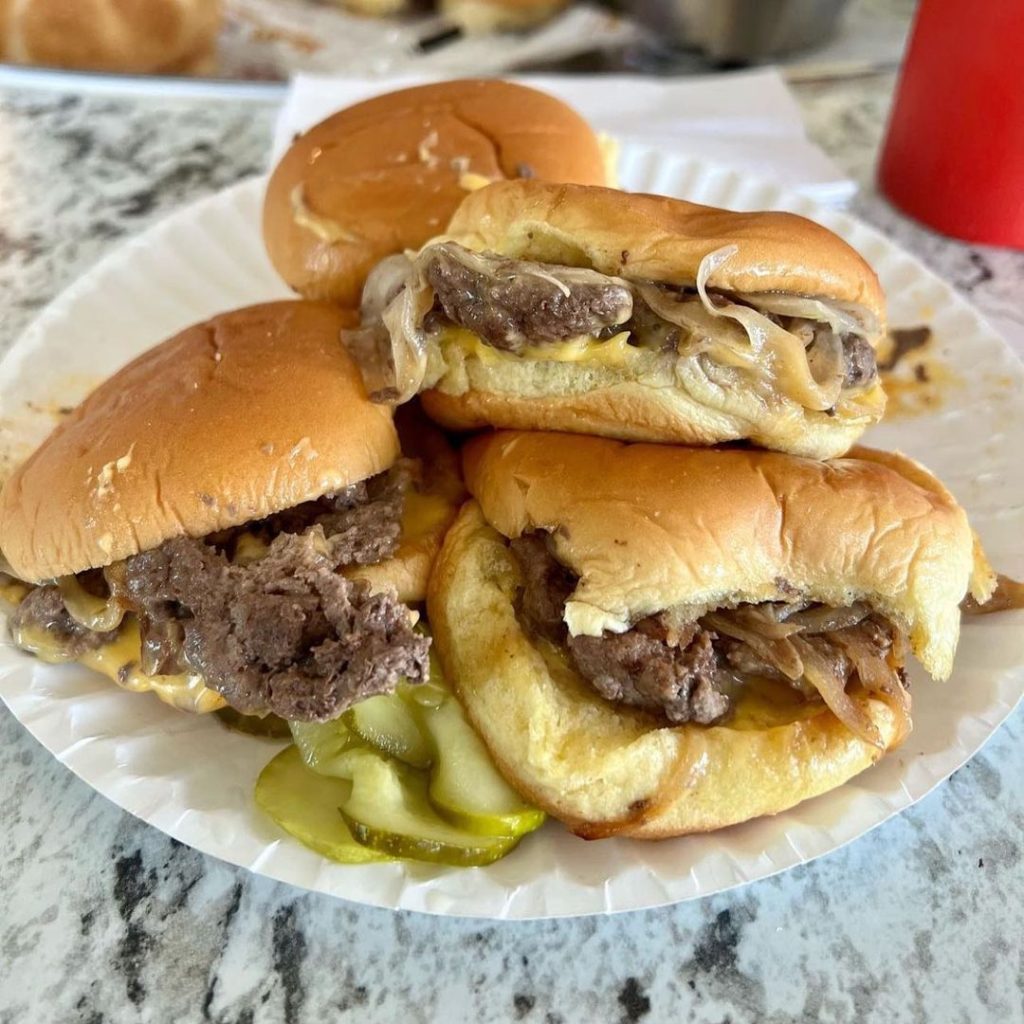 Instead of ordering at the counter, you can pick the order up at the backdoor and leave without the smell of onions and sizzling fat on your clothes. Burgers include fresh ground onions on top, generous amounts of cheese, and miniature potato rolls.
Alabama
About a decade before New Orleans was founded, Mobile, Alabama, hosted an iconic Mardi Gras celebration in 1703. Over the years, New Orleans has grown more famous, yet they maintain striking semblances with iconic buildings, tourist sites, and restaurant chains.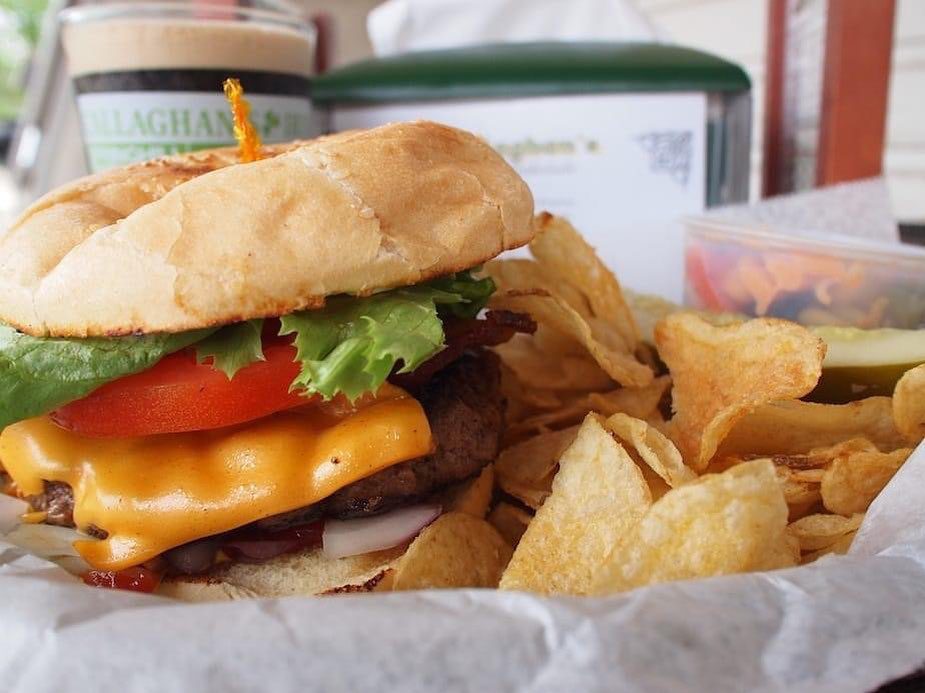 If you need a memorable burger in Mobile, consider Callaghan's Irish Social Club for a healthy and delicious one. Since its inception in the 1940s. It has evolved into a destination for live music and signature bacon cheeseburgers with cucumber, juicy tomato, and onion salad.
New Mexico
When in the land of enchantment of New Mexico, without roasted green chiles, the burger doesn't count as valid. You can grab a bite at one of the time-honored taverns or fast food outlets lining either side of the highway. You should visit The Pantry in Santa Fe for the best of these burgers.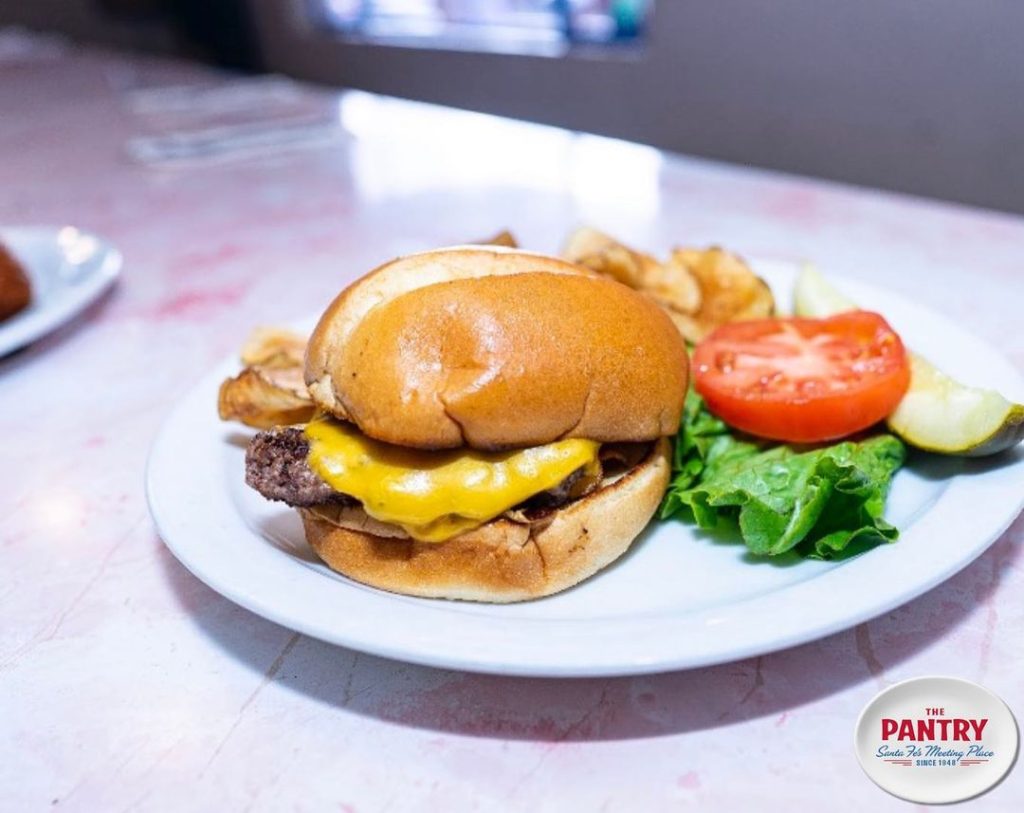 The Pantry is a well-renowned diner adding value to the landscape and local tourist attractions since 1948. Your burger comprises a substantial amount of ground beef wrapped with pinto beans in a flour tortilla before dousing and topping it with red chili and cheese, respectively.
Iowa
Other than establishing itself as a home killer of sandwiches, B&B Grocery has a reputation as the destination for meat lovers. In recent years, clients were allowed to watch the chefs preparing their orders before shifting fully to a fixed menu.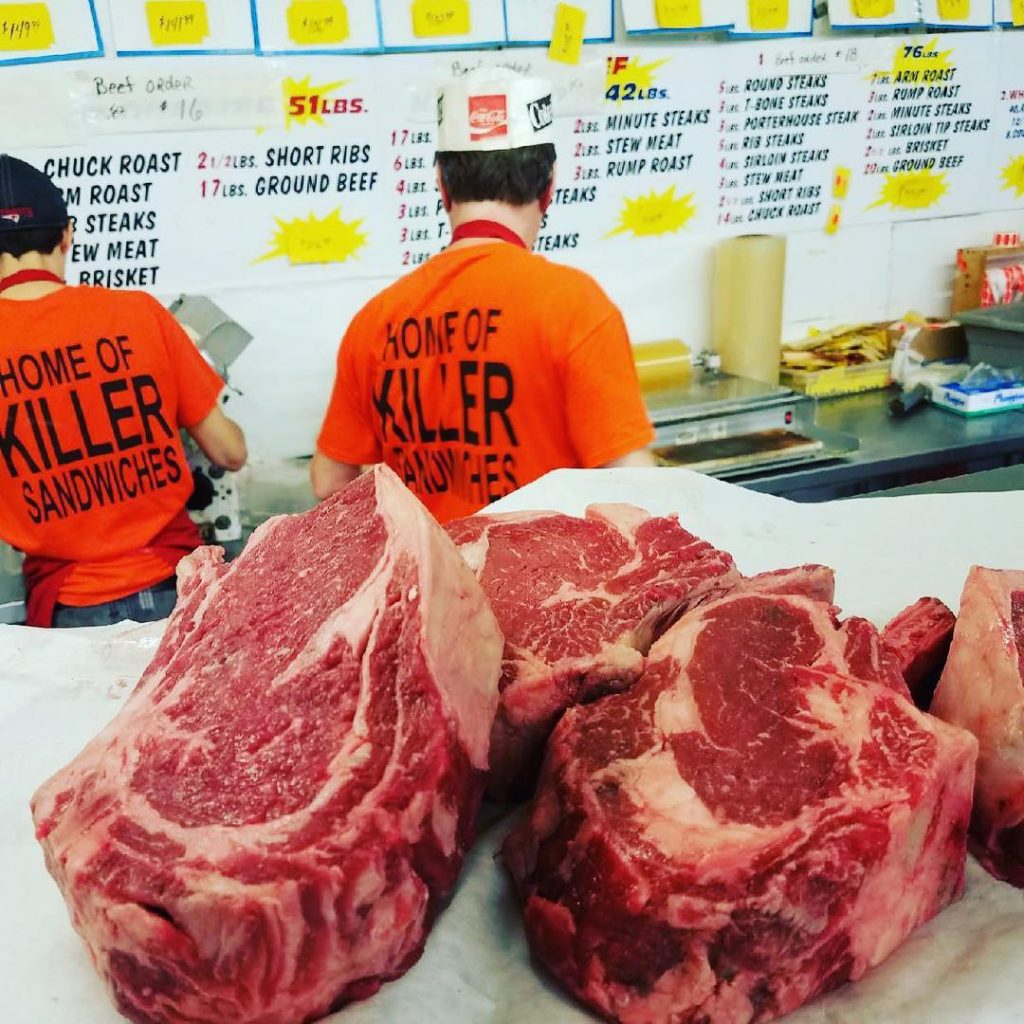 B&B Grocery prepares state-of-the-art burgers with fresh beef and ingredients each day. You can get a Quazilla made of over a pound of grilled beef with a generous amount of American cheese, mustard, ketchup, tomato, lettuce, pickles, and onions on griddled buns.
New York
Peter Luger Steak House has established a reputation as one of the best steakhouses across the city of New York. If you believe that burgers should be judged based on the size and quality of beef, Peter Luger is the best place for your next bite.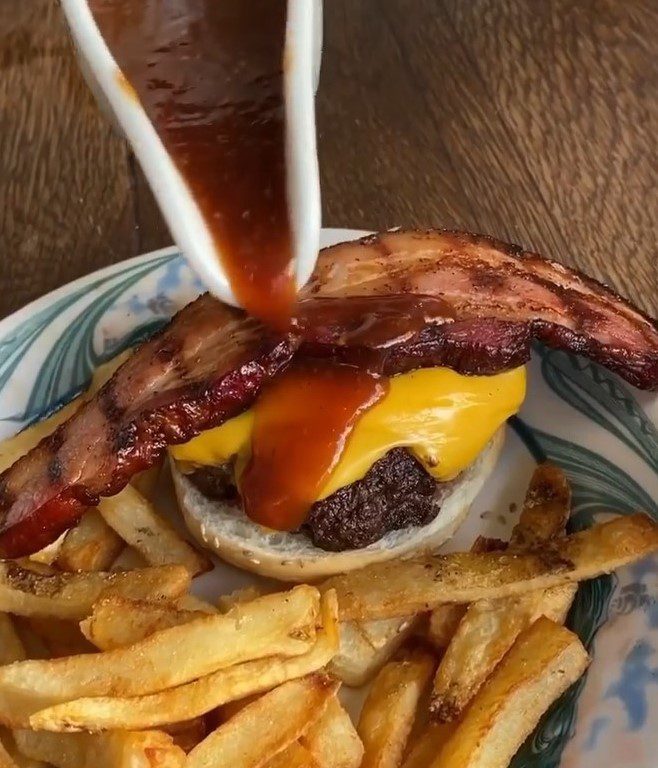 Peter Luger offers burgers with more than half a pound of prime dry-aged served on a sesame bun with a generous amount of onions. The burgers also boast big chunks of meat, adding to the funk and fat flavor. You can add cheese to get the taste you have grown accustomed to.
Delaware
Charcoal Pit of Delaware offers exclusive services attracting a wide range of burger lovers, including President Biden, a loyal client since his high school days. The whimsical establishment maintains an antique setting and stays true to their exceptional recipes from the 1950s.
Entertainment is available on the mini jukebox as you await the signature Home Run burger topped to your standard with onion, tomato, lettuce, and a slice of American cheese. Other exclusive delicacies at Charcoal Pit include sandwiches, hot dogs, ice cream, and bacon.
North Carolina
While Pennysylvania boasts of scrapples, North Carolina is affiliated with livermush, a nose-to-tail creation of salty funky loaf made from pig's liver and other leftover parts at the slaughterhouse. Livermush has been a popular dish as an acquired taste, sandwich, and mean breakfast side.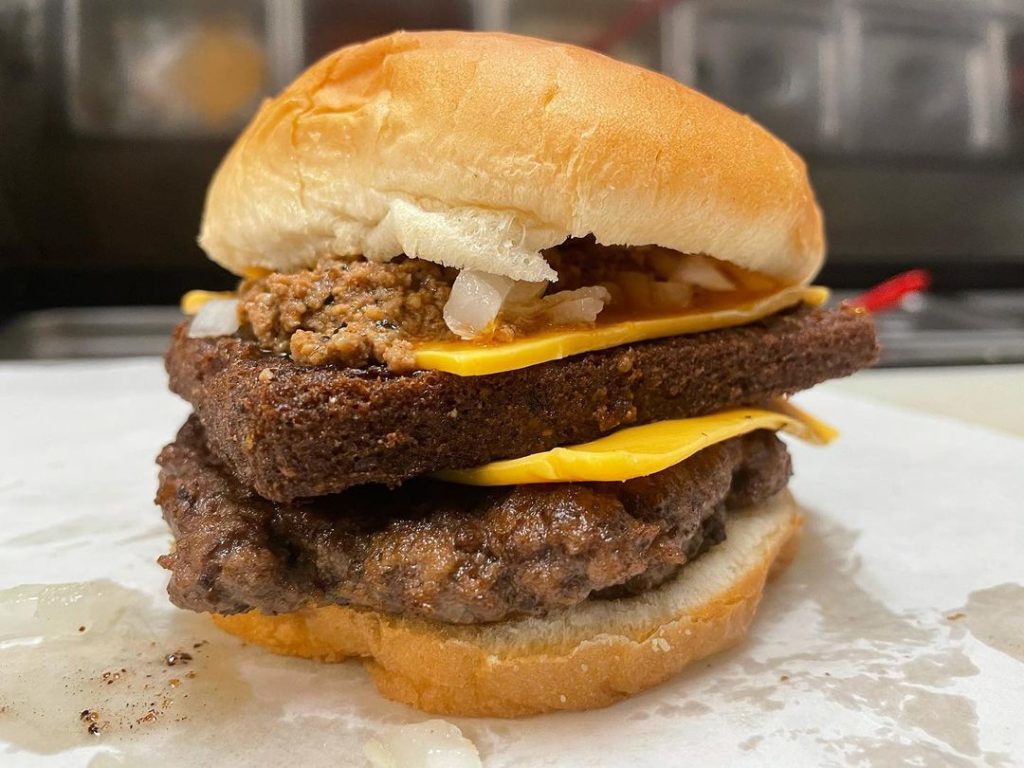 For a reliable source of the Livermush, visit the Brooks' Sandwich House in Charlotte for nicely charred burgers. Each burger order comes with a slice of livermush on top in addition to beef chili, onion, and mustard, adding flavor to every bite.
Kansas
For a bite or two of unique burgers, you should check out Bob Kinkel's Cozy Inn located in downtown Salina. The restaurant dates back to 1922 and was initially opened as a six-seater before it grew into one of the most irresistible parts of Kansas.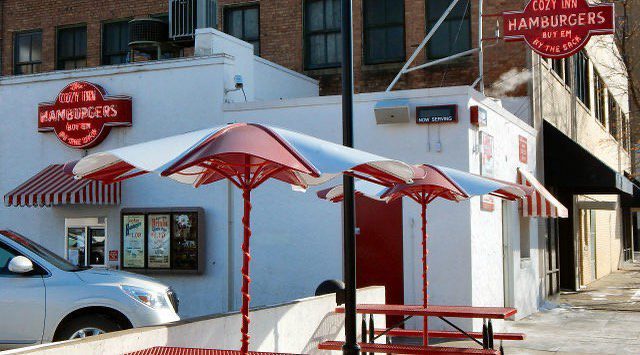 Cozy Inn offers a unique taste of fun-sized burgers with grilled onion-stuffed sliders. It also includes custom-baked rolls and fresh patties. You can make it tastier with pickles, mustard, or ketchup. Don't mind asking for fries or cheese at this destination.
North Dakota
While gulping your favorite alcoholic drink, your belly should have some food to minimize the effects of alcohol on your body. Fortunately, establishments like JL Beers ensure that you have access to quality burgers and beers under the same roof.
With branches scattered in Twin Cities and Sioux Falls, JL Beers maintains the delivery of quality beer and burgers. You can taste that the burger is essentially made of good meat on a bun with every bite. The burger contains minimal sauce and pickles, keeping the crazed condiments at bay.
Alaska
Club Paris offers a comprehensive menu for a wide range of clients at affordable prices. Burger lovers can choose from a collection of delicious burgers, including the exclusive Paris Special of ground tenderloin served on a French roll with au jus on the side.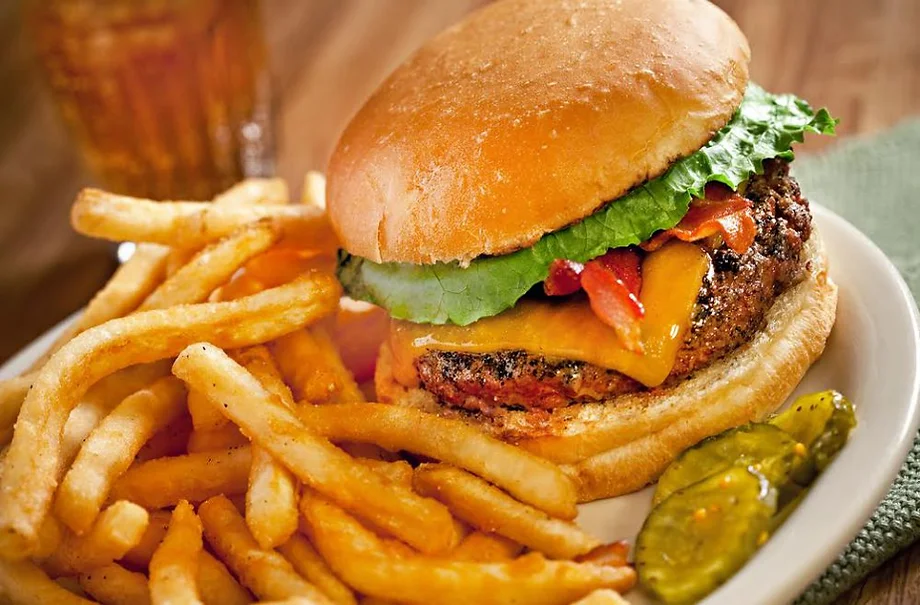 The restaurant is equipped with cozy seats, unique decorations, and neon lights to improve your dining experience. You may choose Club Paris for the next blowout dinner or lunch specials comprising martinis and steak prepared by top-ranking Alaskan chefs.
Ohio
Ohio ranks top among states with a rich burger heritage and a good number of burger lovers. Various establishments in Zanesville, Akron, Toledo, Troy, and neighboring towns go the extra mile to keep the love for burgers alive in drive bars, slider joints, classic drive-ins, and taverns.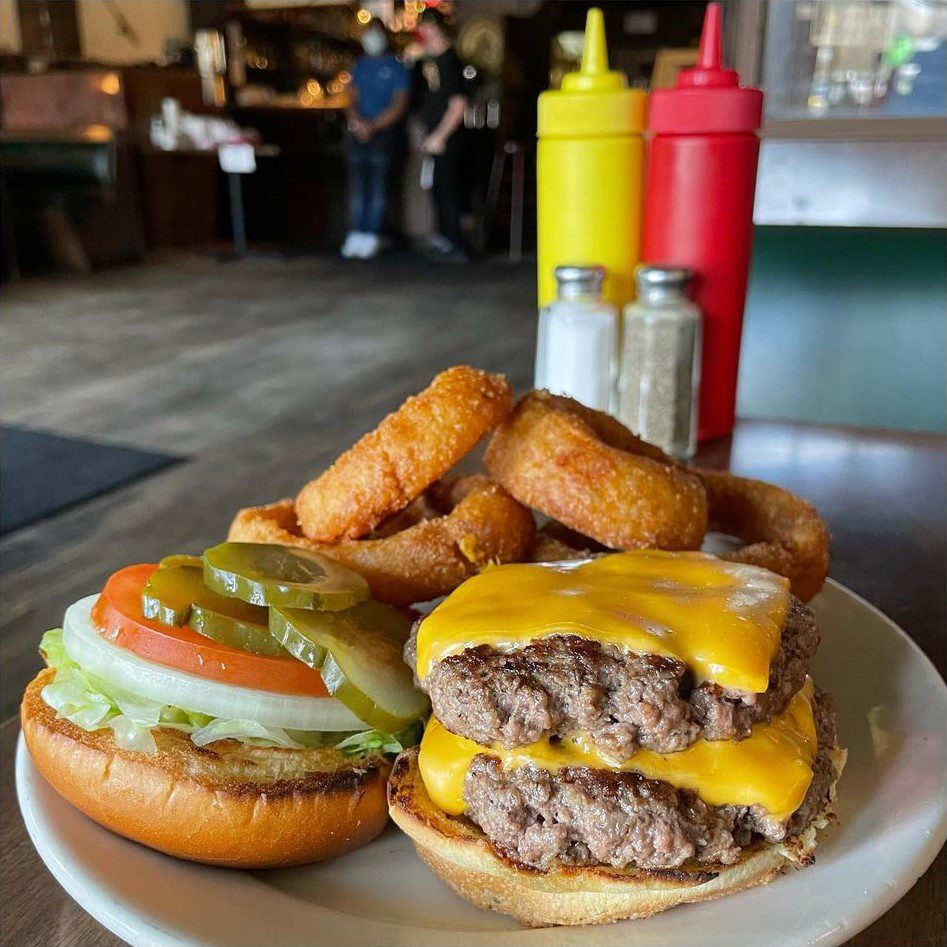 For over a century, Zip's Cafe of Cincinnati has stood tall above other restaurants that specialize in burgers within Ohio using locally available ingredients. The burgers are made of fresh meat from a local butcher, prepared on a flat top, and served in a local bun with vintage accessories.
Kentucky
Laha's Red Castle uses a vintage Vulcan Hart grill of the 1950s in Hodgenville, about an hour south of Louisville. After the first drive to Laha's Red Castle, you are likely to make a habit of visiting the place at least three times a week for some burgers.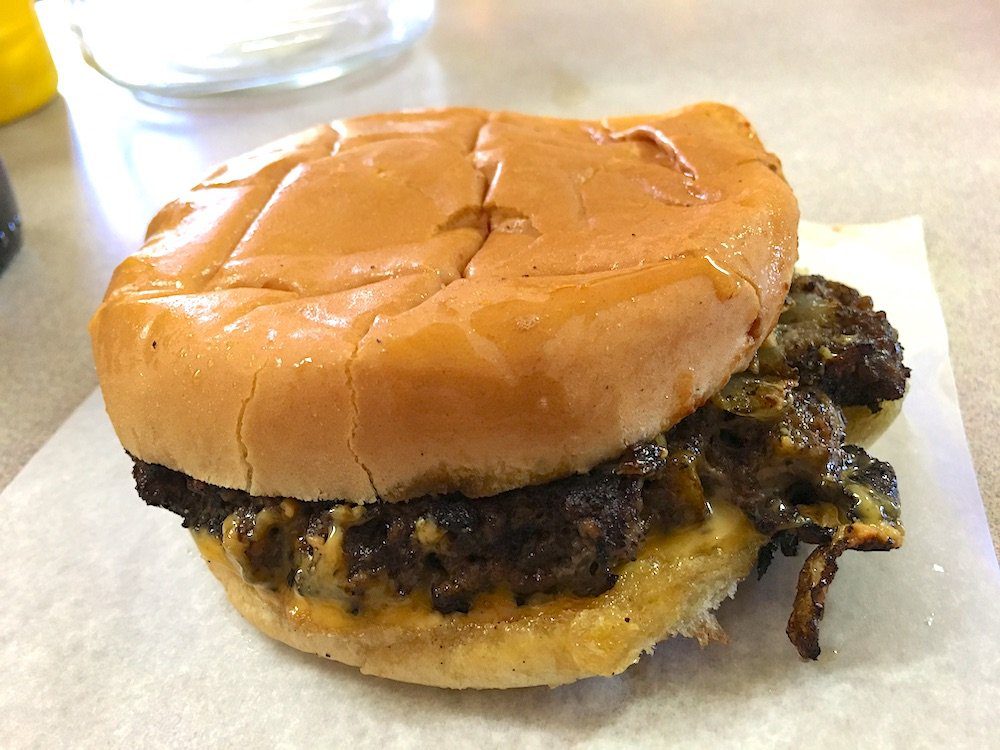 Since its inception in 1934, the restaurant has been run and managed by the same family. Laha's Red Castle focuses on quality over quantity. The small and mighty burgers are affordable, made of fresh ground beef and raw onions. You can add chili or mustard for a better taste.
Oklahoma
Another great relic in burgers dating back to the Great Depression is the onion burger. The onion burgers rose to prominence due to the scarcity of meat and the ability to afford meat. Currently, El Reno is the home of onion burgers, with Tucker's Onion Burgers topping the list.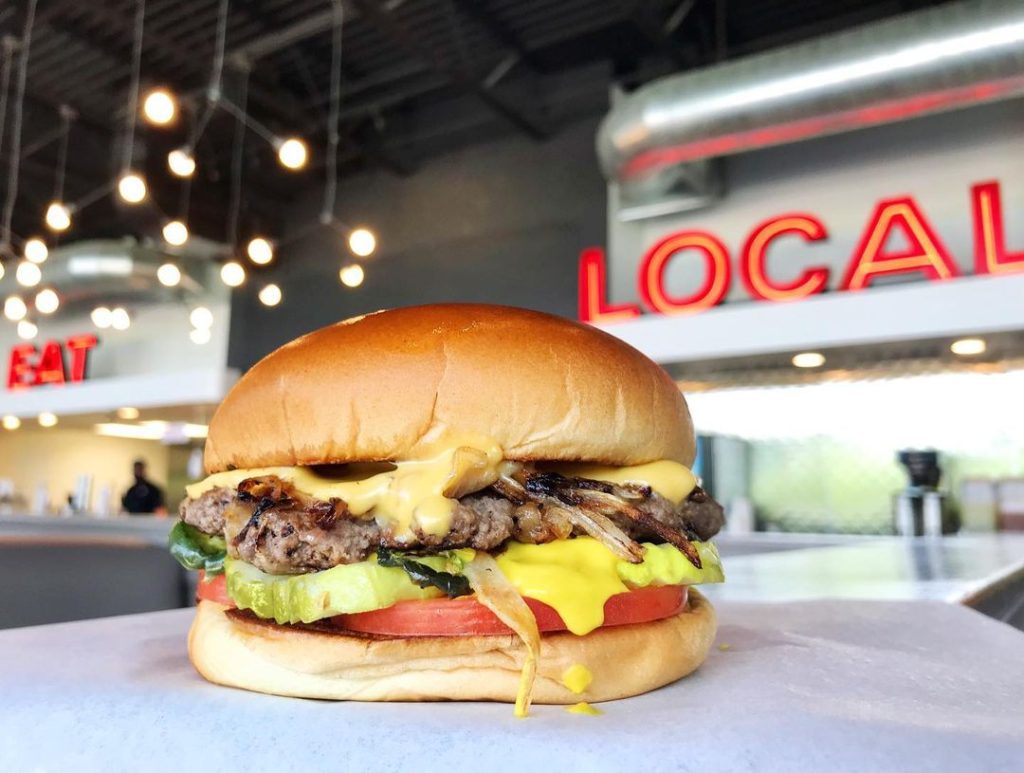 As everybody scrambles for the beef burgers, you can explore the vegetarian side by grabbing a bite of onion burgers at Tucker's Onion Burgers. The restaurant serves an updated version combining high-quality beef and generous amounts of onions for quality taste.
Florida
Most burger lovers in Miami identify El Mago de las Fritas (Frita Magician/Frita Wizard) for its unique Cuban burger. Frida Wizard prepares the Cuban burger with a blend of pork and beef seasoned with pepper, cumin, and paprika topped with crispy potato matchsticks and onions.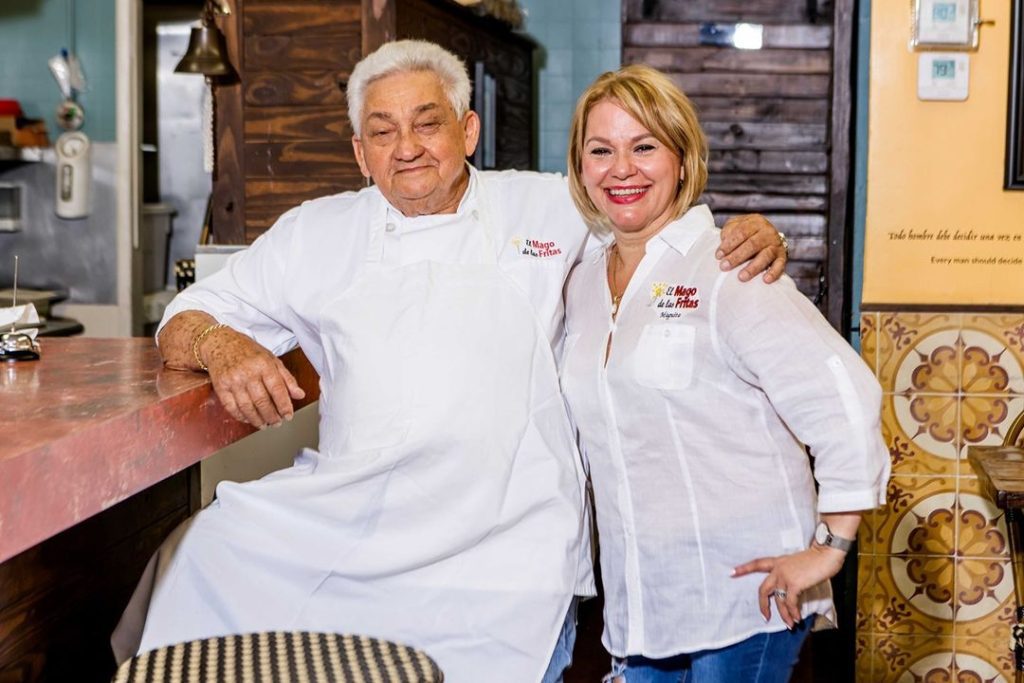 Over the years, more restaurants have been established to compete with El Mago de las Fritas' burgers, but it maintains its position as the trailblazer for Cuban burgers. The family-owned and operated establishment gives special treatment to every client as part of the family.
Vermont
Prohibition Pig is widely acclaimed for the best barbecue and Jefferson burgers in the whole of Vermont. Prohibition Pig is likely to remain atop other burger joints in the locale through a combination of unique recipes and quality ingredients.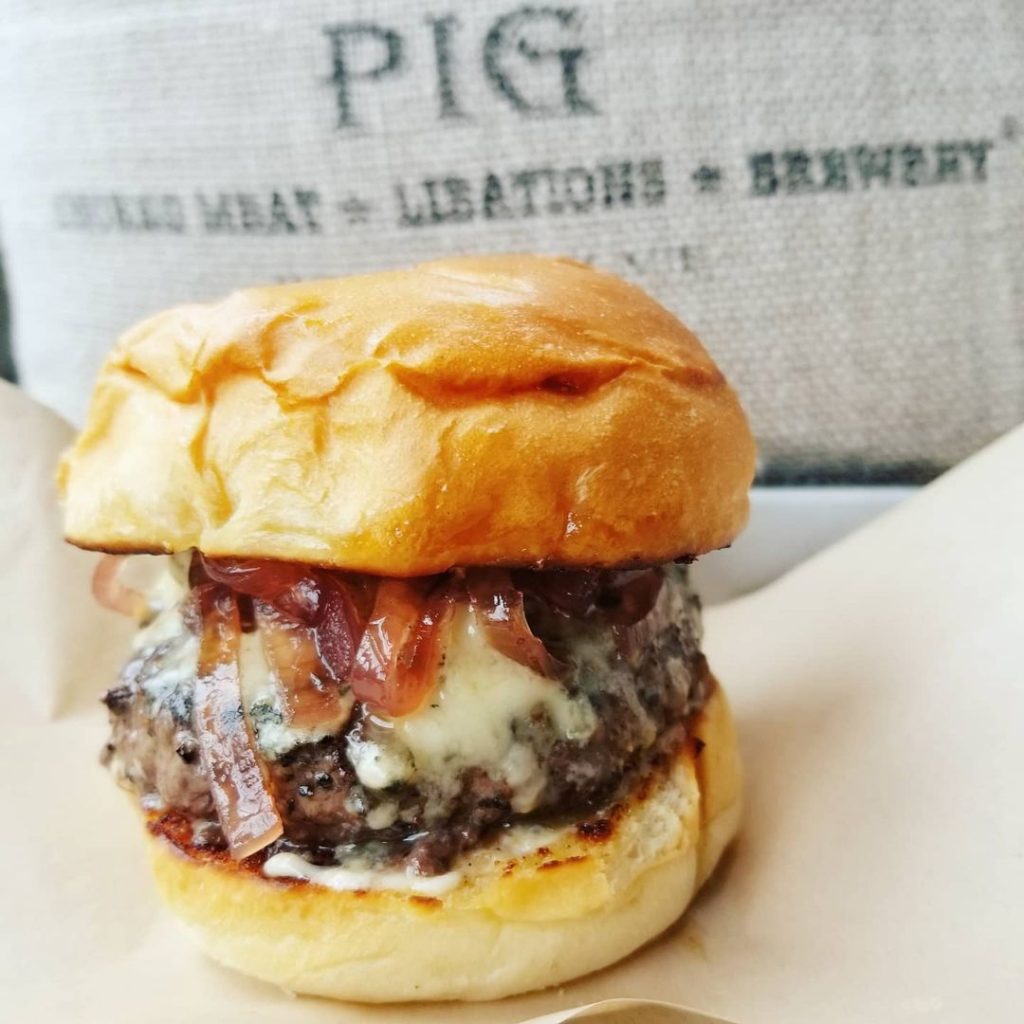 Prohibition Pig applies the art of cooking to prepare the burgers topped with a pimento cheese fritter and heirloom tomato relish. You can add more taste and flavor to your burgers with mustard, ketchup, pickles, or go for the plain options.
Oregon
During the pandemic, Portland was marred by a burger craze, giving rise to new burger recipes and burger sizes. At the Expatriate Cocktail Lounge, clients are treated to an appealing fun-sized American Standard similar to what they made before the global pandemic.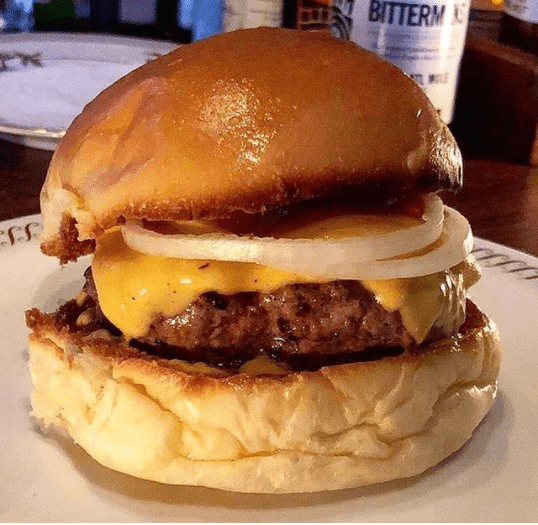 The signature burgers are readily available for as little as $18 for two beauties weighing four ounces. Your burger is served with mustard, ketchup, onion, and American cheese on a fluffy Vietnamese buttery roll made at a local bakery.
Utah
Salt Lake City and Los Angeles lay claim to the origin of pastrami burgers. Based on previous records, Los Angeles may have invented the masterpiece, but Salt Lake City claims the current improved version following the introduction of the Crown Burger in the 1980s.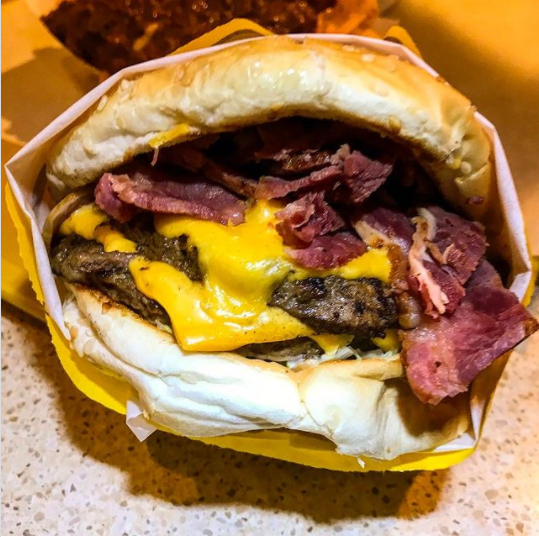 After perfecting the recipe for a pastrami burger in the 1980s, it received recognition as the most iconic dish and pride of Salt Lake. It features a quarter-pound of beef seared and covered in cheese, generous amounts of fry sauce, and covered with a quarter pound of pastrami.
Maine
After several purchases, consumers realized that the Big Mac was better on paper than in real life. While some restaurants struggle to replicate the Big Mac, Palace Diner in Biddeford brings a unique set of services and delicacies going beyond the regular Mcdonald's experience.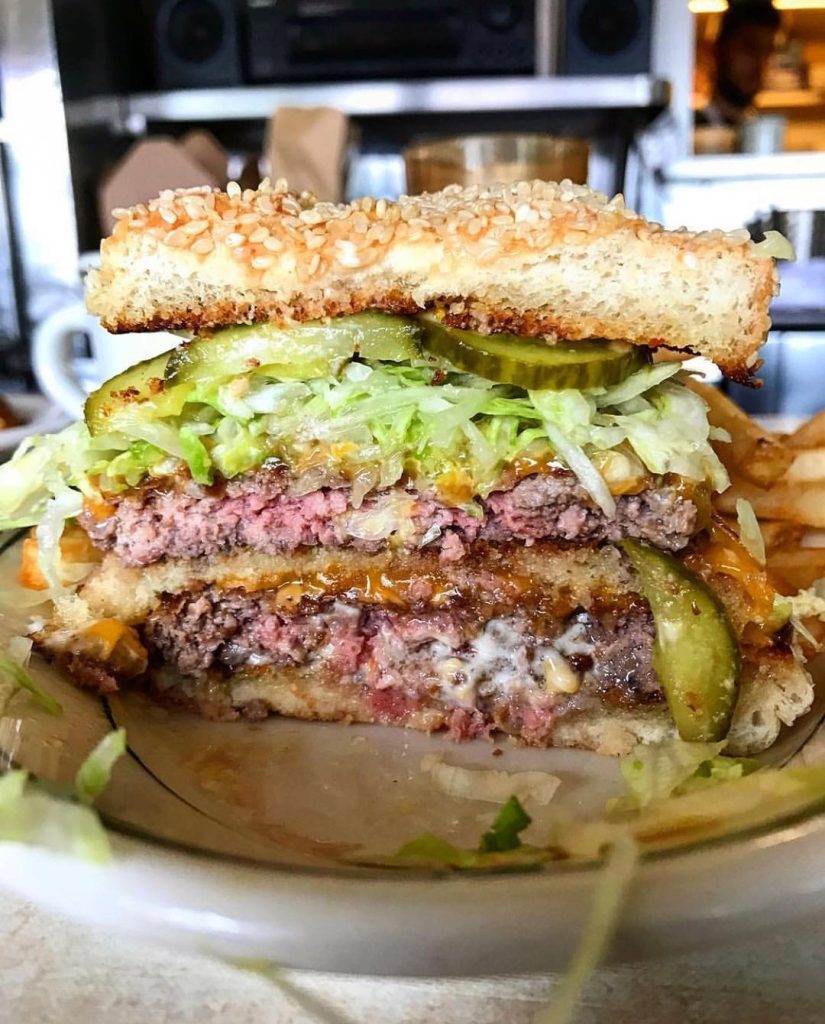 Your order will comprise two generously allocated smash burgers, shredded lettuce, cheddar cheese, secret sauce, and pickles on toasted sesame seed buns. The price of one is equivalent to three or four Big Macs, but the local taste will leave you hungry for more.
Louisiana
Other than having a history of establishment by WWII veterans, Judice Inn has earned a reputation as the best destination for burgers in Cajun country. The founding brothers, Marc and Alcide Judice, set the pace with a unique recipe using fresh ground beef and locally baked rolls.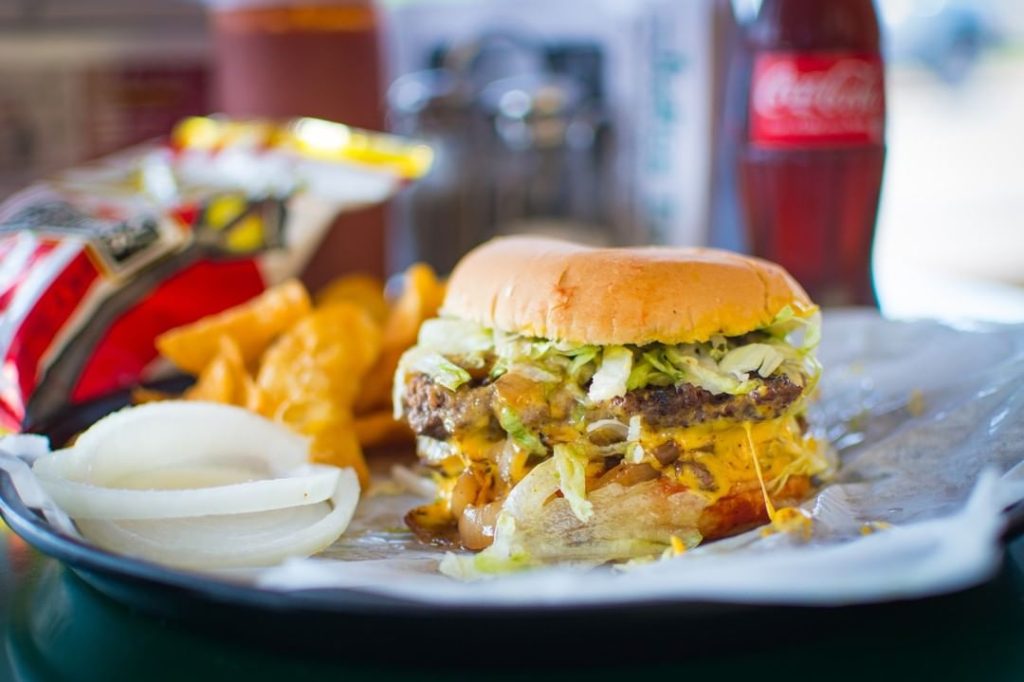 Stepping out of the comfort zone and flavor in the typical American beef patty, you can season it with pepper and tomato-based special sauce for the black and cayenne burgers. Offset for the lack of fries and ketchup with an extra taste of raw onion and shredded lettuce.
Texas
About forty years ago, Tom Perini opened up a restaurant at Perini Ranch to produce healthy food meeting his specifications. A good number of clients have visited the ranch close to Abilene to get a taste of delicious steaks grilled over mesquite coals.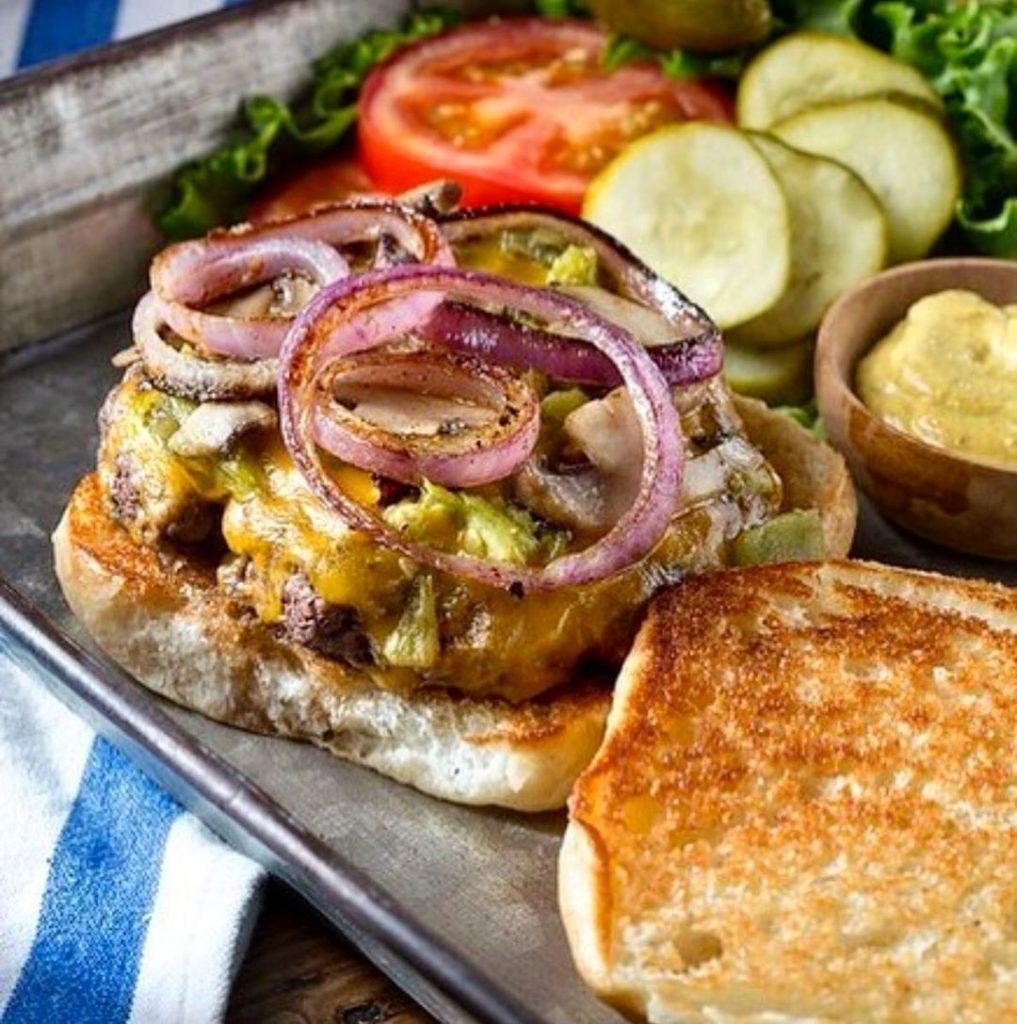 The Perini Ranch Steakhouse also prepares widely celebrated Ranch Burgers with 100% ground chuck that's hand patted, grilled, and perfectly seasoned to perfection. Each Ranch Burger comes with grilled mushrooms, cheddar, green chiles, and onions for a memorable taste.
Arizona
Since its inception in the 1950s, Harvey's Wineburger has maintained exclusively 100% homemade burgers with a sizzling beef recipe seasoned with splashes of red wine. The fresh ground beef, Bordeaux cooking wine, and crisp veg are healthy and affordable.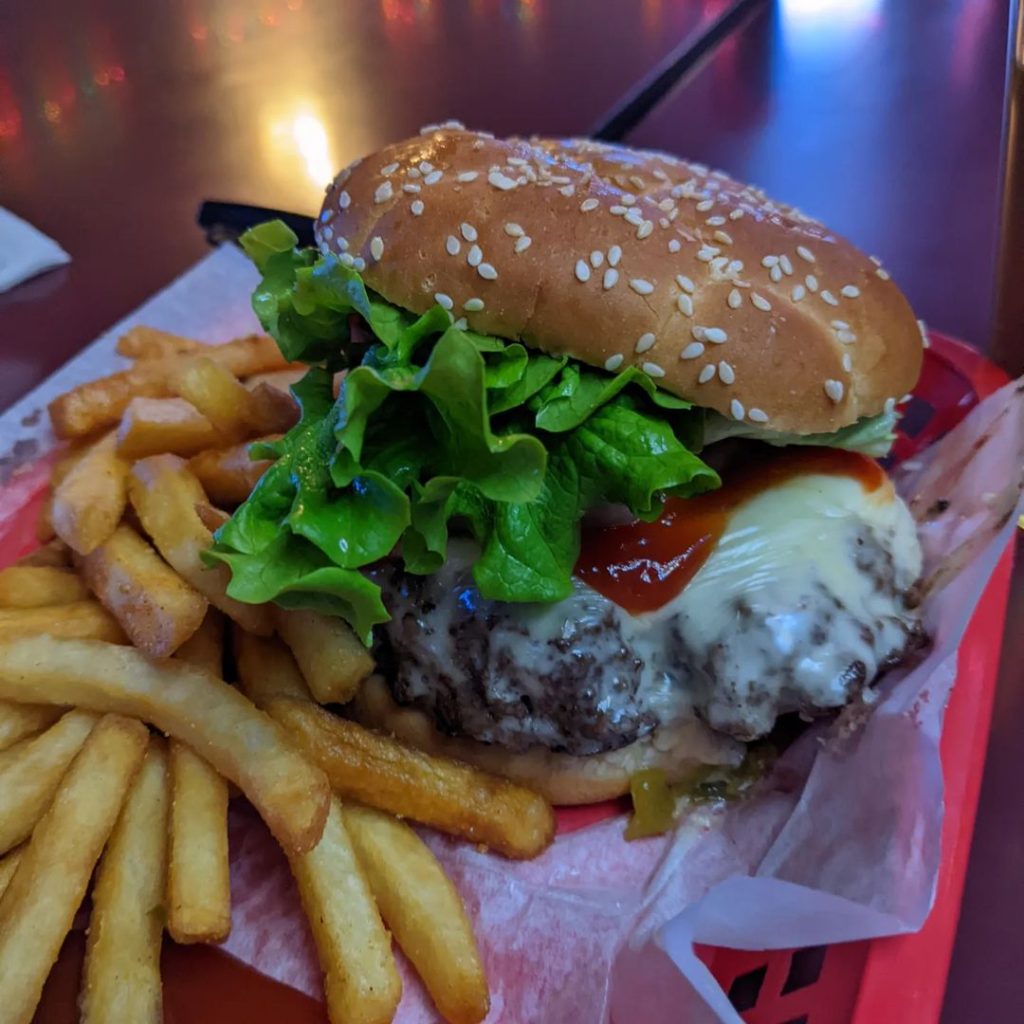 You can enjoy the burger on cozy seats complementing the neon lighting adding life to the place. More fun is available on the pool table and dartboard before or after your meal. Harvey's Wineburger also offers unique specials for each day of the week to make your visit more worthwhile.
Georgia
NFA Burger intends to deliver maximum satisfaction and taste for each client in the city obsessed with burgers at a Chevron station in suburban Dunwoody. You must choose between the double or single options, sit back, and await your order.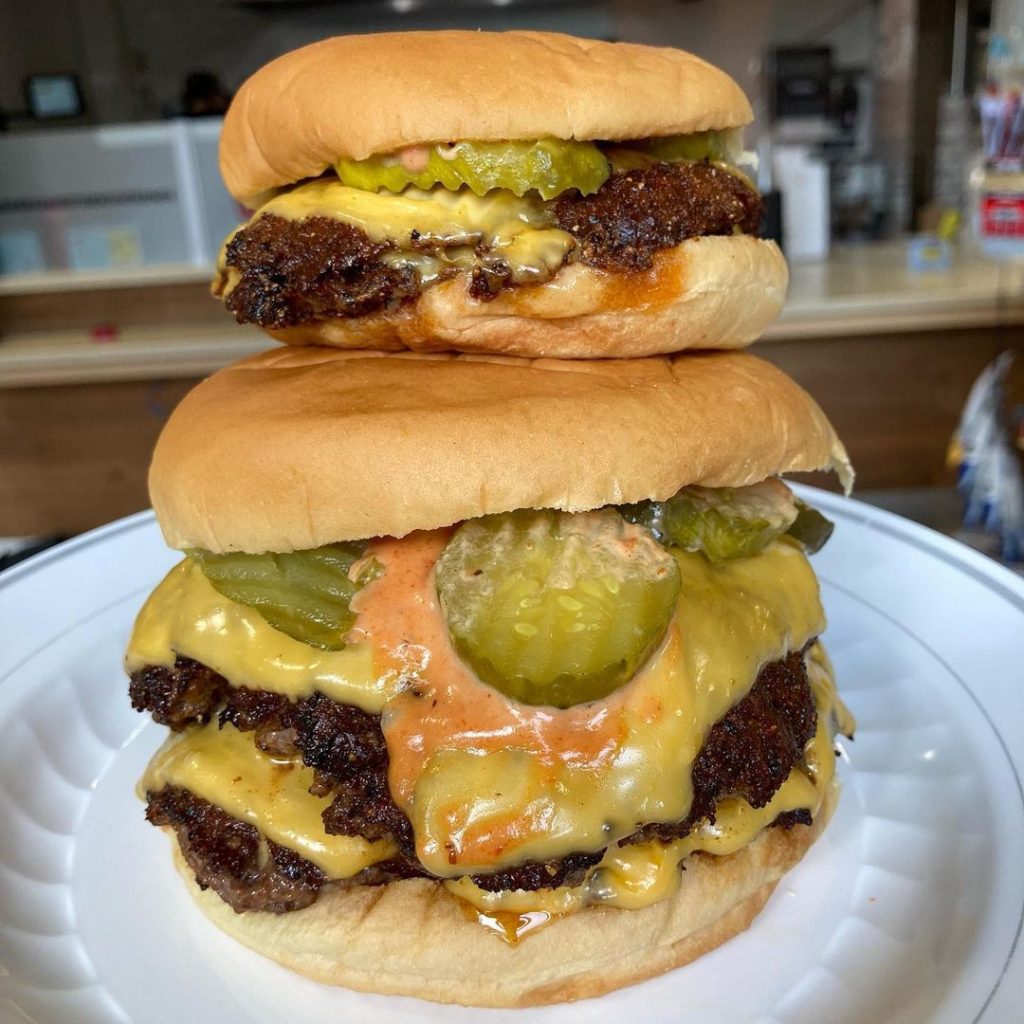 The burger includes exclusive Angus beef smashed on the grill to deliver an addictive crispy-caramelized taste. Standard toppings include cheese, house secret sauce, mustard, and pickles. Online ordering and delivery services are available for clients unable to make a physical visit.
Tennessee
For a long time, Earnestine & Hazel's has maintained the production of quality burgers and a unique nightlife experience for Memphis residents and tourists. As the long-time owners sold the establishment, they promised not to change the name, setting, or menu.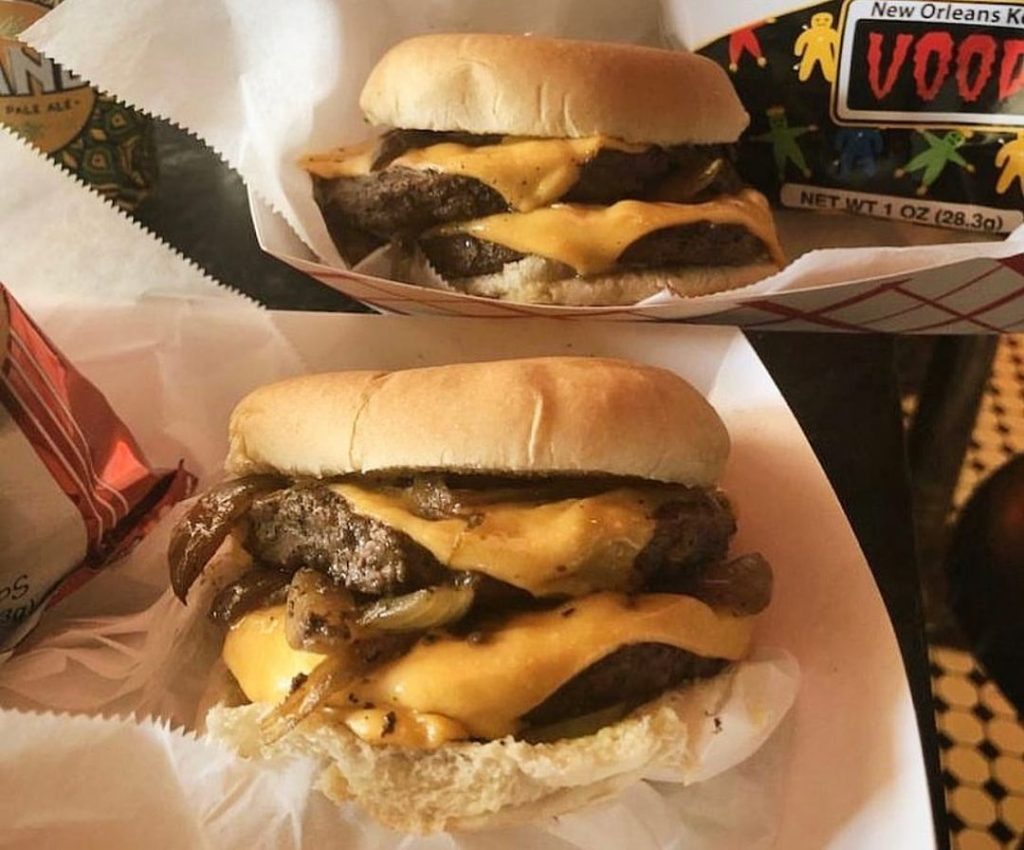 Thanks to its rich history as a jazz club and brothel before the 1990s, Earnestine & Hazel's has a rich collection of guests and stories. You may order a Soul Burger covered with cheese, grilled onions, pickles, and mustard, and play the jukebox while waiting for your order.
Arkansas
In Arkansas, you can enjoy a burger at the Ohio Club in Hot Springs. Since its establishment in 1903, Hot Springs has maintained a reputation as the oldest bar in Arkansas with an intriguing star-studded gambling den and nightclub that bring upon memories from the Great Depression era.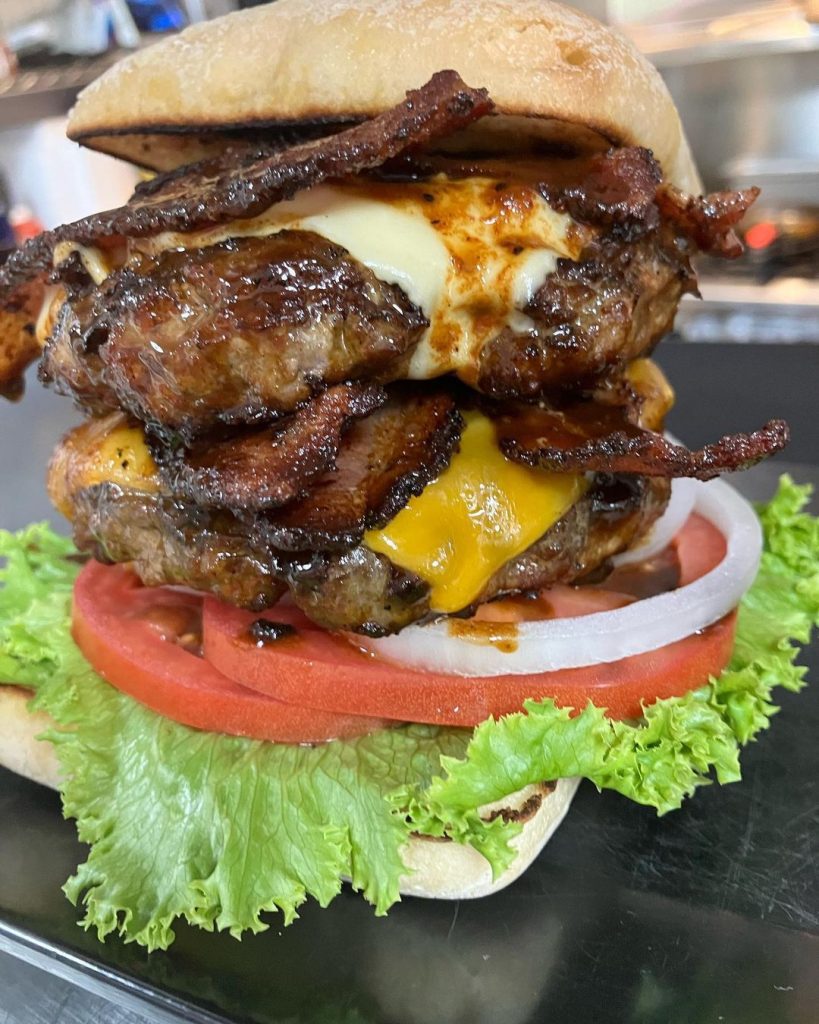 Ohio Club offers impressive salads, pub snacks, and delicious world-class hamburgers between 11 am and 10 pm. You can take a trip down the jazz memory lane every Thursday and dedicate your life to the prayer sessions that take place Friday and Saturday night.
Hawaii
Hawaii has established a name for its unique burger recipes combined with the artistic talents of local chefs. The Daley stands tall among other burger restaurants in Honolulu's Chinatown by going above and beyond with their Smashburger on potato rolls.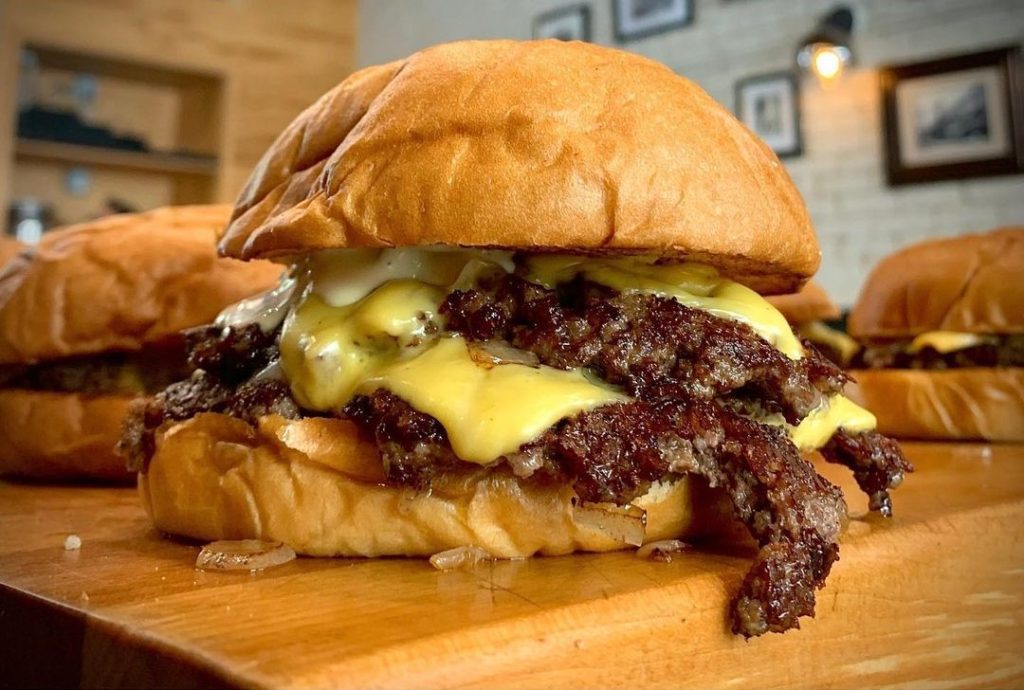 The Daley maintains Hawaiian culture by building their operations on using exclusively locally-raised grass-fed beef from the Kunoa Cattle Company. Every burger is prepared with onions for a unique flavor and served on a potato bun from the iconic La Tour.
South Dakota
At first glance, you may rule out burgers at Nick's Hamburger Shop as the best candidate for South Dakota's best burgers. Fortunately, after the first bite, you will be scrambling for more and not allow yourself to judge books by their covers in the future.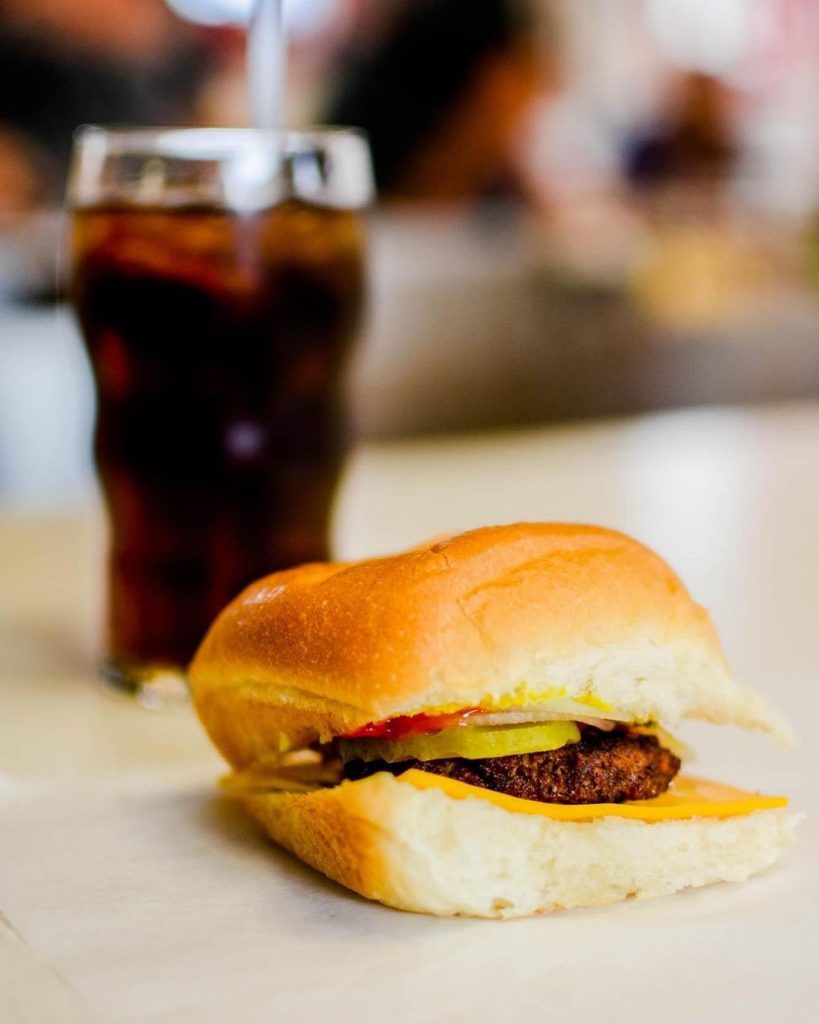 Nick's has served Brookings more exceptional burgers for almost a century with modest-looking burgers topped with onion relish and mustard-based pickles after they're sautéed in beef tallow in a delicious bun. The flavors compensate fully for the burgers that may be deceiving from afar.
California
The efforts, unique skill set, and creativity of Judy Rodgers put San Francisco's Zuni Café on the map as one of the top burger joints of the decade. Chef Judy showcased her cooking prowess through roast chicken, Caesar salad, omelets, and burgers at the establishment.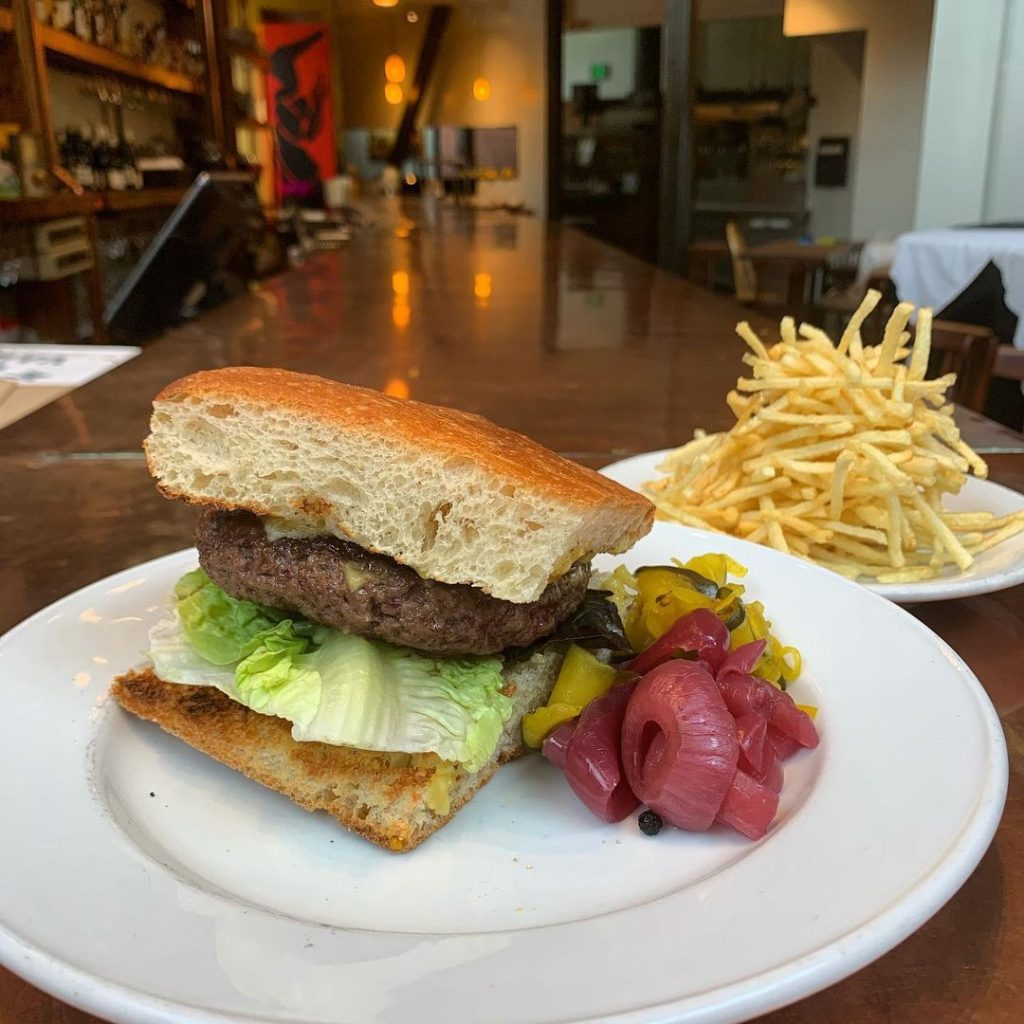 The restaurant retains Judy Rogers' trademark recipe for burgers, house-cured anchovies, and pillow ricotta gnocchi that will make you want to visit again. Zuni Café rests in a triangular building with several rooms allowing you to relax and wait as your order.
South Carolina
After tasting the pimento cheeseburger, you'll be left with thousands of questions about why they aren't available in other states. Thanks to the readily available pimentos, South Dakota has established a name as the best destination for pimento cheeseburgers.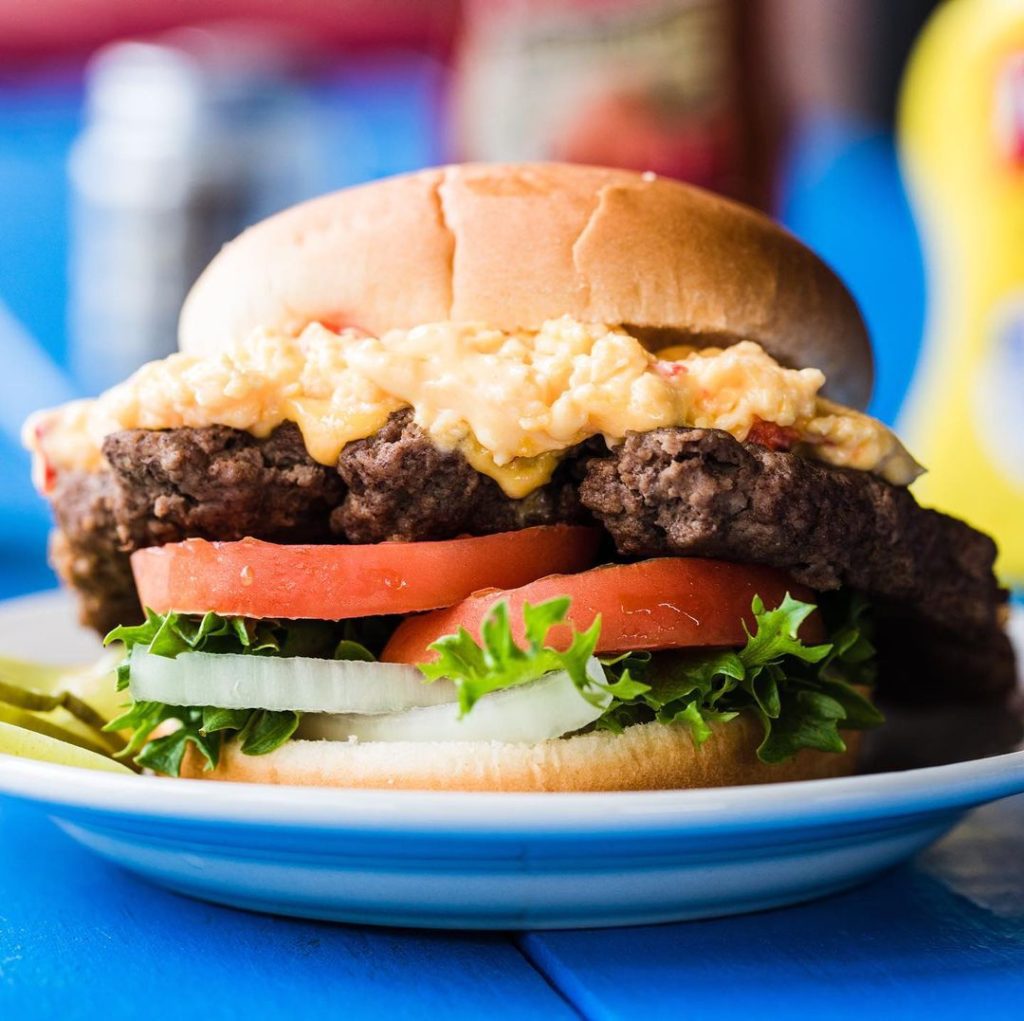 At Rockaway Athletic Club, you are served a pimento cheeseburger with a hint of spice from pimentos, sharp cheddar, and creamy mayo complementing the ground beef. The establishment offers a serene environment with an indoor-outdoor bar for day and night visitors.
Idaho
Hudson's Hamburgers has offered the best burgers for locals and visitors in Idaho since 1907. The restaurant uses a secret recipe comprising fresh ground beef onto the flat top and toppings of either pickle, sliced onions, or nicely-melted American cheese.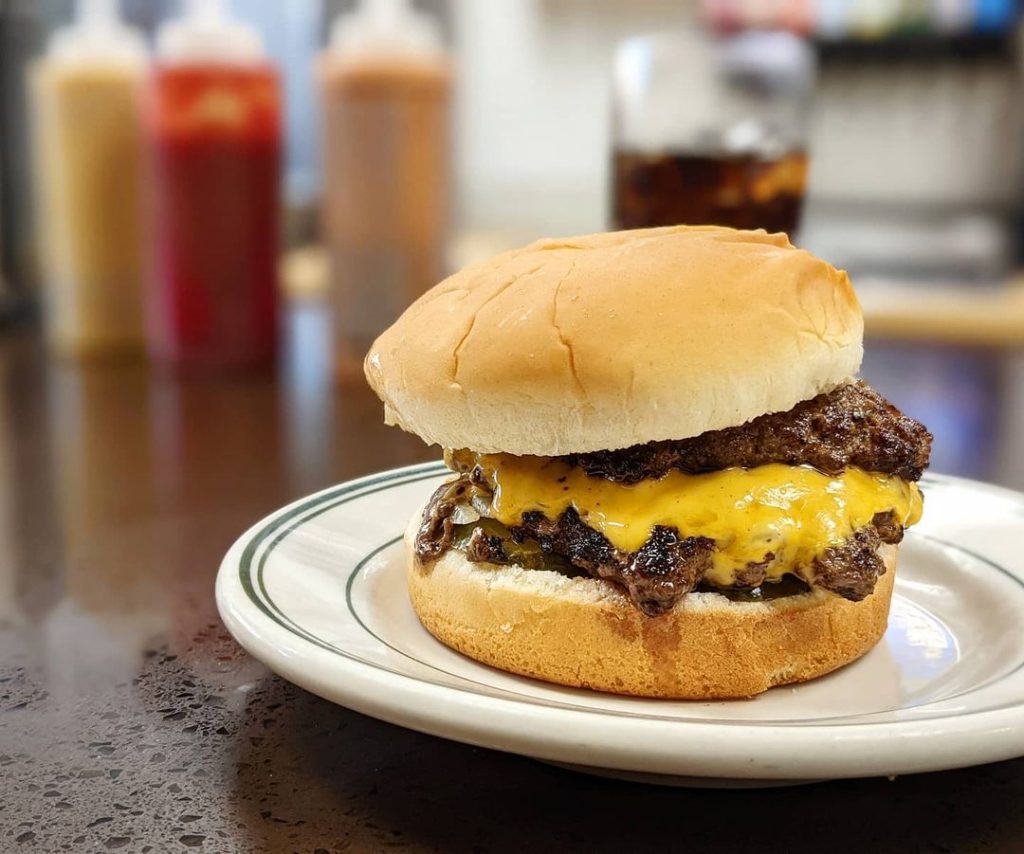 The family-owned and operated Hudson's Hamburgers has survived challenges like economic tribulations during the Great Depression, COVID-19 lockdowns and quarantines, shutdowns, fire, and break-ins. You can add the house-made hot sauce to your burger without fear of judgment from the staff and fellow clients.
Rhode Island
Amid the Great Depression, a fresh immigrant from Poland opened up Stanley's in Central Falls. The restaurant went against all odds to survive the car culture, WWII, the great depression, the COVID-19 epidemic, and the constantly changing tastes of consumers.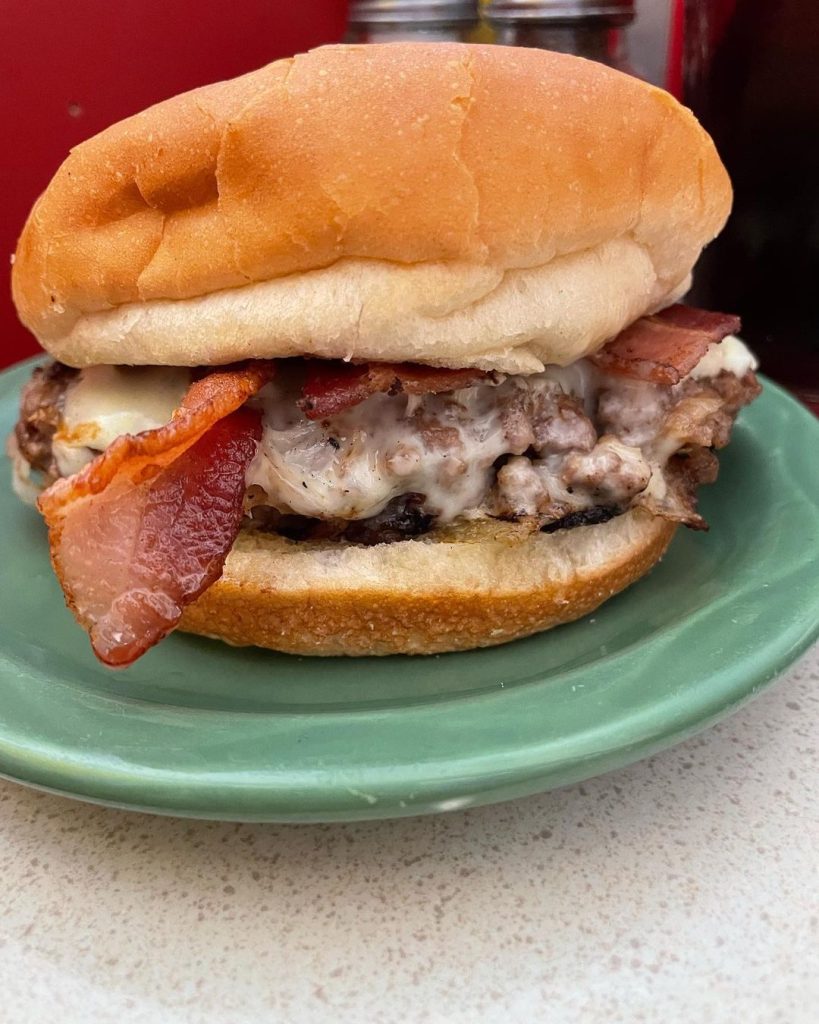 As proof of their excellence, locals turned out in numbers to prevent the business from going under by donating about $20,000 to avoid losing a bite of their extraordinary burgers. At Stanley's, burgers are pressed to perfection while on the grill to give each a memorable flavor.
Colorado
In Sedalia, you can grab a burger bite at Bud's Bar. At first glance, the establishment seems to be in the middle of nowhere. Bud's Bar is located a short drive from the southern limit of Denver suburbs, with ample parking space and a signature touch dating back to the 1940s.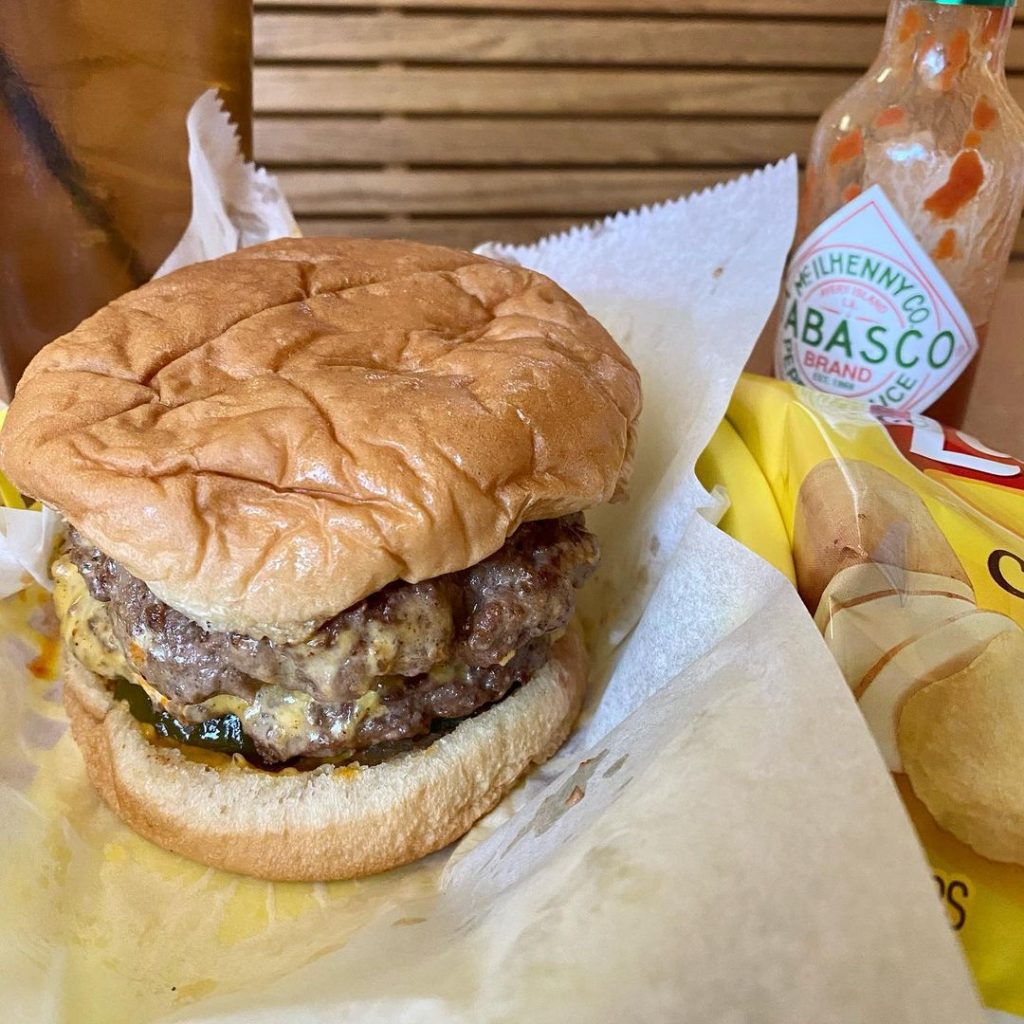 If you need a burger or another delicacy, you are required to pay exclusively in cash. Bud's Bar maintains the production of signature vintage-style burgers with pickles and onions. It can be customized pressed, grilled, and topped with American cheese or jalapenos.
Michigan
Detroit has several specialized burger restaurants offering different tastes and sizes for your entire family. One of the most popular joints for your next favorite bite-sized burgers is the Motz Burgers, also known as Detroit's Little Hungary.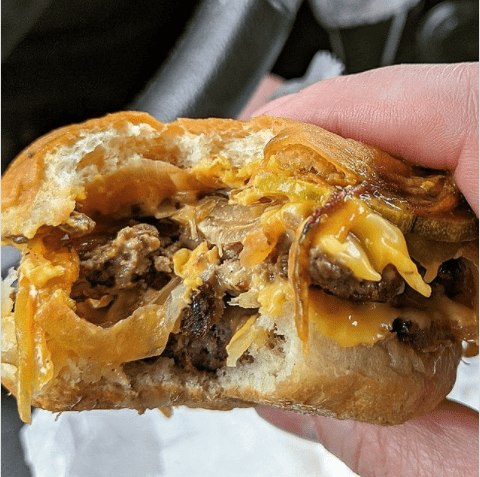 Enjoy your burger on the stainless-steel counter across from the grill, or use the comfortable seats within the establishment. Watch the chef prepare the burger by pressing the fresh ground beef on the grill with caramelized onions, ketchup, and mustard.
Maryland
Maryland has some of the best pubs, taverns, and classic bars. One of the best is Hamilton Tavern, an ideal destination for your favorite drink and bite of a cheeseburger in Baltimore. You are treated to a delicious burger with a unique recipe and locally sourced ingredients.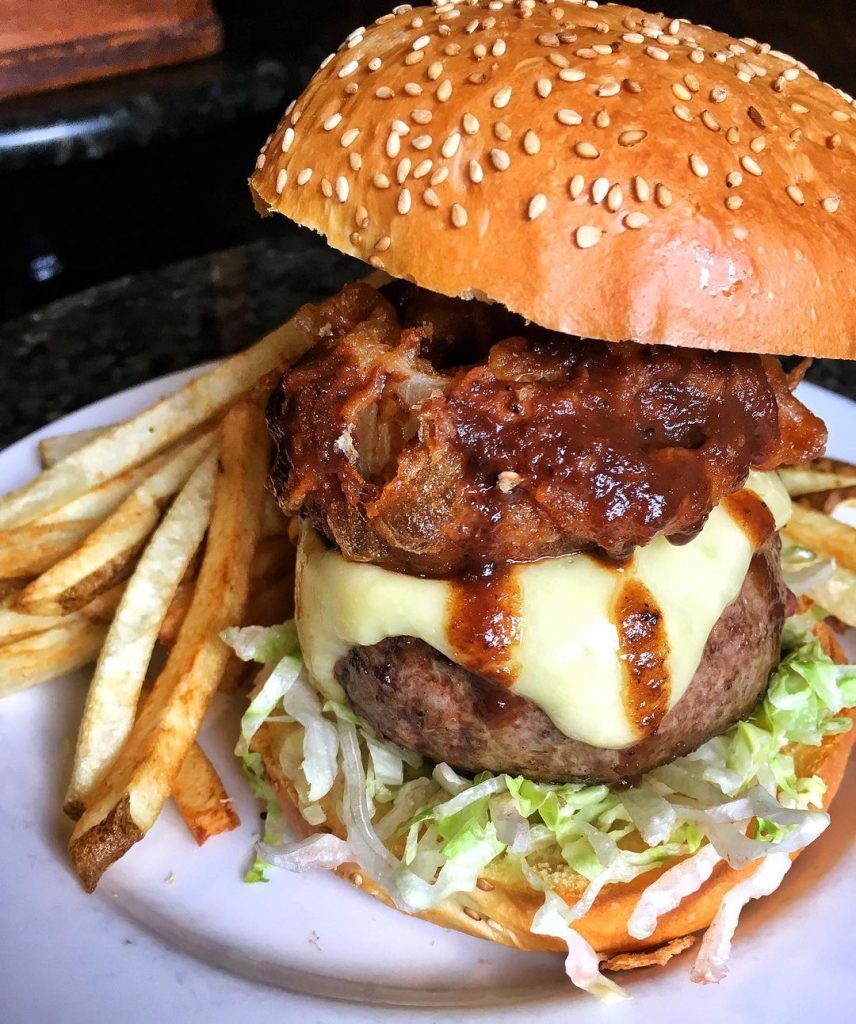 You can enjoy the Organic Roseda Farms beef on fresh, locally-baked sesame rolls with fresh-cut fries on the side. Most clients prefer the Crosstown burger as the best, owing to its complementation of shredded iceberg, crisp cheddar cheese, and discs of red onion.
Nebraska
While in Nebraska, you can get the best burgers at Stella's Bar & Grill, located in Bellevue. With a history dating back to the 1930s, it is equipped with classic burger recipes and the culture of family created by the founders Estelle Francois Sullivan and her husband.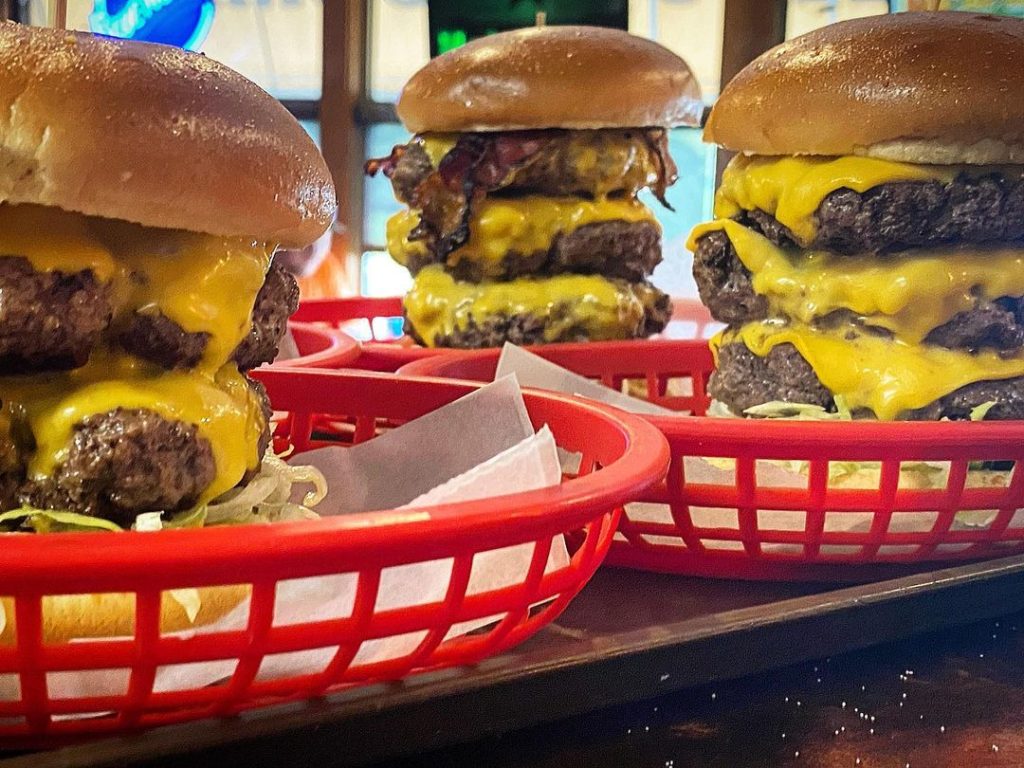 Currently, a burger at Stella's Bar & Grill containing about 6.5 ounces of fresh-ground beef is hand-pressed onto the cast iron grill. You may opt for the triple-decker, double-decker, or the classic burger with trimmings between the beef and fresh bun from an Italian bakery.
Pennsylvania
Some of the best burgers are available in Pennsylvania at Tessaro's, a legendary family tavern in Pittsburgh. To win the hearts of burger lovers, the restaurant combines a unique recipe for flattops and chargrill lovers with locally available ingredients of high quality.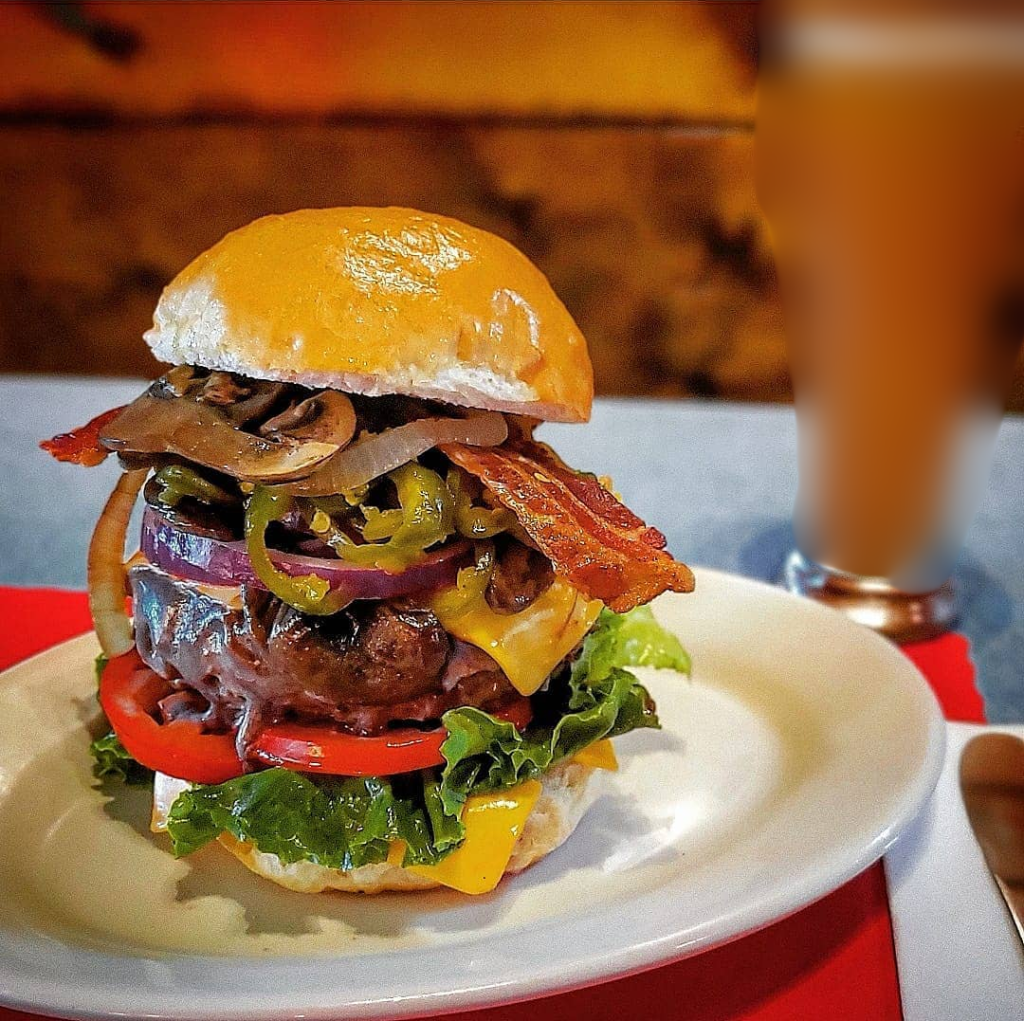 The founding family has an in-house butcher allowing them to avail generous amounts of beef. Each burger is carefully pressed over local hardwood coals before its tucked into a soft, fresh bun from a local bakery. You may customize it further to your specification.