Step into Another World in Petra
---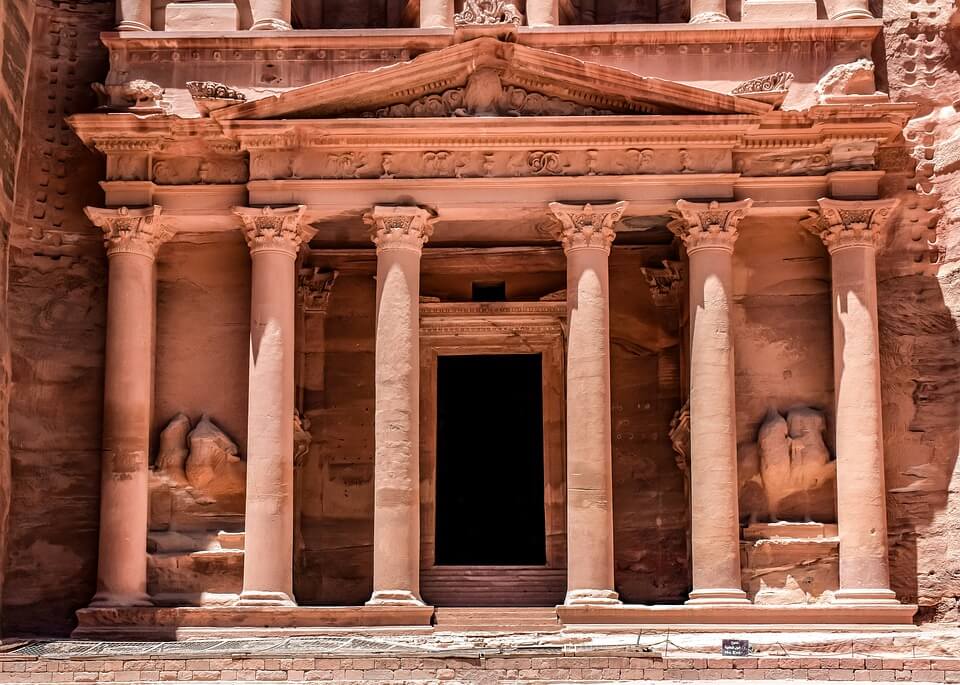 The southern Jordan destination of Petra is unlike any historical site on the planet. In 2007, travelers voted Petra to be one of the new 7 Wonders of the World. The dry, desert dunes house some of Jordan's most breathtaking structures, many of which have existed for thousands of years. Petra is an archeological marvel. The site typically costs about $70 USD to enter. Many tourists choose to have a private guide assist them in navigating the sights, a luxury that can be arranged at the visitor center upon arrival. Travelers are welcome to explore Petra from 6 AM to 6 PM, many choosing to do so during hours which the sun is lower in the sky.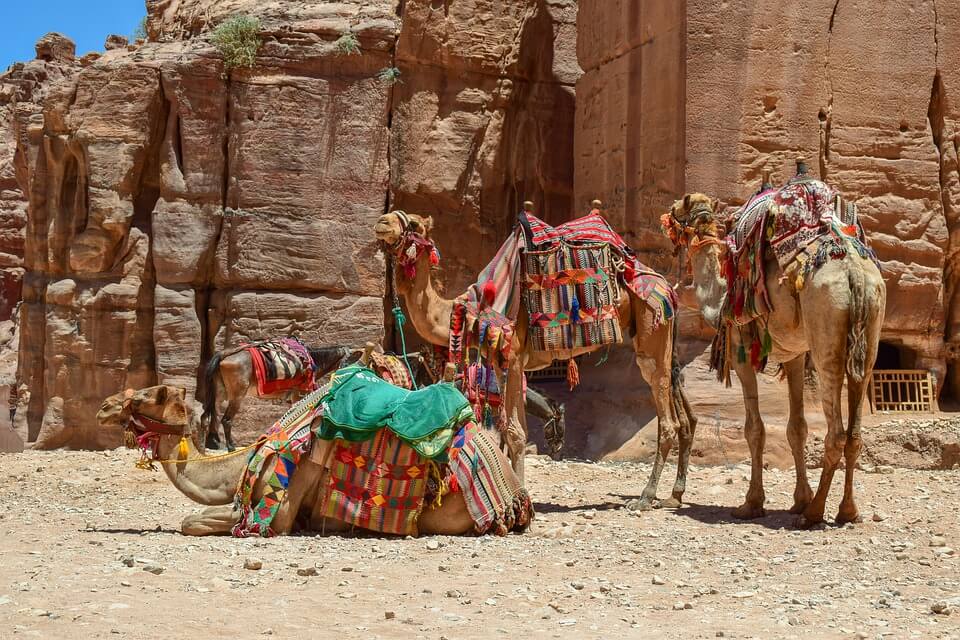 Once inside, tourists can experience a variety of Petra's wonders. The former treasury building in one of the most popular. Held up by massive ancient pillars, the facade of the treasury building is still striking today. Additionally, guides can direct visitors to Petra's other historical hotspots. Located high above the buildings is the famed "High Place of Sacrifice", which offers a solemn yet gorgeous view of the ancient city below. There are also tomb and theater structures that offer a sampling of Petra's formidable engineering.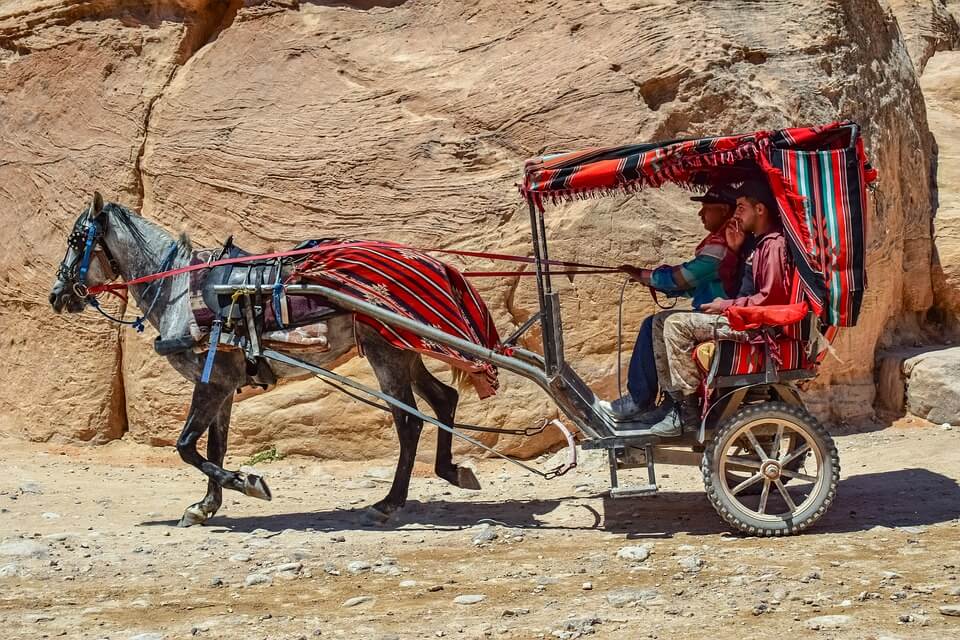 Traveling from sight to sight within Petra is made easier by horse-drawn carriage and camel rides. The visitor center offers a convenient list of options to make exploring the ancient ruins as fun and hassle-free as possible. If you're planning a trip to Jordan, be sure to add the ancient magnificence of Petra to your itinerary- it's an unforgettable journey through Jordan's fascinating past.